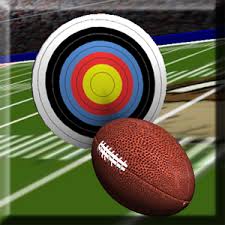 Written by Chad Samuels
21 November 2017
Dynasty is a long-term game. As such how rookies do in year one is not as important as what they do in the long term. This is the perception of dynasty and for the most part, it is correct. 401K and roster growth strategies have a slightly different take on rookie performance. These strategies want to add studs to their lineup and will use emerging rookies that they purchased in trades or through the draft that were at a value in cost. More importantly, they look to trade these rookie assets. By picking up values in their rookie draft, roster growth strategies look to turn a profit with other better growth prospects or additional future rookie picks. This allows them to build a better core of a team to compete in the playoffs.  
If you play in a dynasty league, give your team the best chance to win with Chad's Dynasty Diagnostic service. 
I will be the first to tell you I am not a prophet and am not perfect. If I lived in ancient Israel I would have been stoned dead already. I do believe I have plenty of dynasty experience to offer from the mistakes I made over the years and understand some of the trends to help build better rosters and most importantly I am willing to share that knowledge. This week I want to go back and take a look and see how my predictions or assessments of rookie players were. This is accountability that most fantasy experts do not do. They predict and go on. They may point out what they are right on but they will gloss over the mistakes and hide from them. I want you the reader to have a mind of his or her own. I want you to look at the data, make up your own mind and make the best decisions for your dynasty roster. If you grow as a dynasty owner than I have done my job well. So let us take a look at the Dominate Your Rookie Draft series and see how players have done through almost all of your dynasty regular season.  As we do this, we need to set up some guidelines. First, we will establish the guidelines for each round and then look at my player suggestions and see if they meet or exceed those guidelines.  
First-round rookie picks are to be core roster players. Depending on the year the late first round rookie picks can be flip players that you will look for flash and flip them. This year was a deep draft so we were looking for core assets throughout the first round. We are looking for statistics where starters are flashing for 50 yards of production or more per game we would like to see four to eight games at this production level by the end of the NFL regular season. This suggests they will remain in the NFL. Then over the next two seasons, these flashes suggest that the player will grow into an asset we will use. The three suggestions for value were Joe Mixon, Evan Engram and Alvin Kamara. Kamara is a slam dunk hit as he has 9 games with either 50 or more yards rushing or receiving. In a standard PPR league, he has eclipsed 20 fantasy points in four games including the last three as of this time of writing. Rookie TEs rarely do anything, but Evan Engram has broken that mold. He has eclipsed 50 yards receiving in four games and has scored five touchdowns. He has produced fewer than 30 yards in only two of his 10 games. Joe Mixon, who I admit I am high on, is on the bubble in production. He has won the starter job but Cincinnati has an anemic offense as it is ranked 32nd overall. More importantly, the Bengals are ranked 32nd in rushing yards per game. Part of the lack of production rests on Mixon part on the offense in general and the offensive line. Realistically we may need to wait and see the Bengals offense in 2018 before we can make a solid determination on him. Currently, Joe has two games of fifty yards or more rushing, one game with 91 yards receiving and three touchdowns. He also had games of 48 and 49 yards rushing. Mixon should meet the benchmark by the end of the season but he has not produced at the 1.3 rookie level I was suggesting drafting him at. Joe Mixon is a push to see what he does the rest of the season and into 2018. This puts the first round suggestions at 2-0-1.
The second round looks at rookie prospects as flip players. If we can pull a core asset out of the second round that is a slam-dunk win. Otherwise, we are looking for a period of time where the player's value has increased so that we can flip the player.and turn a profit. Often there can be a flashpoint in their rookie year and that is ideal. Growth strategies can be hampered by holding players for too long waiting for a breakout. Flipping players opens up roster spots for free agent acquisitions to attempt to flip those acquisitions as well as well or even make room for next years rookie crop. Ideally, you want to flip all of your second round selections but about 80 percent is more reasonable. So we will look for second round picks through the lens of could they player be flipped around 80 percent of the time. Since this is our first year doing this there are only three players so we are looking to have two or three of them be able to flip as of the time of this writing. The three suggestions for Round 2 were: JuJu Smith-Schuster, D'Onta Foreman, and Jamaal Williams. JuJu Smith-Schuster is at the very minimum a flip player and you could have flipped him after his 193-yard, one-TD performance in Week 8. Juju has also flashed enough that he is a potential hold as a core asset. He might not become a WR1 producer in your lineup while Antonio Brown is with the Steelers, but Smith-Schuster has shown the ability to be a solid WR2 for your fantasy roster with the upside for the monster game. Unfortunately, when D'Onta Foreman breaks out for 65 yards and two touchdowns, he tears his Achilles tendon. He also flashed week three for a flip opportunity. While the opportunities were limited, Foreman could have been flipped. Jamaal Williams flip opportunity is now. He has two weeks of more than 50 yards rushing and 95 yards from scrimmage versus the Ravens in Week 11. This was his first start. Now is a great time to pair Williams with a pick and move up into next year's draft. With the late emergence of Williams as a flip candidate, these value suggestions are 3-0 in what they were intended to do.           
Third round and later draft picks have a 5 to 10 percent chance of hitting. If you can flip 50 percent of your targets in the third round and flip them for a second round pick or better that is a solid return. Drafting one or two players in this range will not be enough for you have have a player of value to flip. By owning several picks taking and taking a lot of chances a roster hopes to come out with a player or two to flip. Because of the low hit rate third- and fourth-round picks have more value in adding onto trade deals to improve your draft stock, especially if you have a strong roster. Ideally, 50 percent is the minimum percentage you want for third-round picks to have flip opportunities. If you can get them as throw-ins on trades, they cost almost nothing and two third-round picks will net you at least one flip player to improve future draft stock if you can hit the 50 percent benchmark or a point where you can trade a player for profit. If we use these numbers with three third round predictions, a fifty percent return rate is 1.5 players. One to two flip candidates is reasonable among James Connor, Adam Shaheen, and Elijah Hood if we are to acquire them all. Adam Shaheen is my guy. I suggested he was a draft and hold with little production this year.  Zach Miller did get hurt and because of it, Shaheen is getting some playing time. He has two weeks of roughly 40 yards receiving and a touchdown last week. This provides a flip opportunity and may be a flash enough to suggest then Shaheen can develop into the TE I was projecting when I wrote the third round targets article. James Conner has not seen a value uptick because Le'Veon Bell has stayed healthy. He is a push at the moment because there has yet to be a long-term contract for Bell. If a long-term deal is to happen it cannot happen until after the season. In addition, if you are not a Conner owner you can test the market and try to buy low with a 4th round pick as a long-term gamble. Finally, Elijah Hood failed to make the active roster of the Oakland Raiders. There has been absolutely no chance to flip Hood. I do hold out a little hope that in 2018 Marshawn Lynch will be gone but then Hood needs to survive the Oakland Raiders not drafting a running back with a higher draft pedigree. Hood was a bad projection. For IDP owners I suggested Jamal Adams and Reuben Foster as values. Adams has been averaging roughly 5 tackles a game and has been solid if not great. In two of my leagues he is ranked 26th and 29th in scoring for safeties and barely falls in the assessment of being worth a roster spot in IDP leagues for leagues that start two safeties. Reuben Foster has missed time due to injury and has amassed almost 20 tackles since his return two weeks ago. Also, NaVorro Bowman has been cut from the 49ers. I suggested a Bowman injury would benefit Foster. It turns out a cut from roster creates more opportunity. While Adams has produced middling returns Forster looks like a solid pickup for the future. So with third-round assessments, I am 1-1-1. With IDP, barely 3-1-1.
In the fourth round, as upside prospects get more scarce, if you can hit on 25 percent of your picks a team is doing good. More than likely these players get drafted and are cut by the end of year one from your dynasty rosters. Four players were suggested and at least one of them should be flippable using the 25 percent benchmark. The players suggested were Ishmael Zamora, DeShone Kizer, Tarik Cohen and KD Cannon (as a fill-in for TJ Logan who was injured at the last minute).  DeShone Kizer was a decent backup for a very short stint to start the season. At that point, he was flippable to throw into a deal to get something better. Now his value is wrecked as the Browns play musical chairs at quarterback. Tarik Cohen was solid through the month of September and with a fourth round or later price tag you could have sold him for significant value. Both Ishmael Zamora and KD Cannon failed to make NFL rosters and are free agents Both are busts. Out of this section of the draft, I was 2-2 or 50 percent, which is above the 25 percent benchmark.
Finally, there was the first- and second-round players to avoid article. On a case by case basis we are looking for players who do not meet the core asset, flip, or benchmark status on these players. Ideally, we want all of these players to be depressed in value compared to where they are drafted in order to be correct but meeting article assessment is reasonable. The first-round avoids were Samaje Perine, OJ Howard, and John Ross. The second round avoids were Joe Williams, DeShaun Watson, and Chris Godwin. John Ross has been active for just three games this season. His avoid projection was a hit. Samaje Perine has two weeks of fifty yards rushing or more. It is concerning that it took injuries to Rob Kelley and Chris Thompson to clear the way for him to produce. Still, there is plenty of time for Perine to meet flashing statistical benchmarks of four games of 50 yards or more with a depleted running back corps in Washington. As long as he doesn't fumble more and end up in Jay Gruden's doghouse Perine looks like a decent value from the first round perspective and not a player to avoid. I do suggest if you can sell Perine for a 1st plus something extra, his draft pedigree suggests that you do it. While Perine can be a workhorse his fourth round investment makes him easy to move on from. In the past four seasons with Jay Gruden, there have been five different starters at RB for the Redskins. The running back position may not be settled yet. It is nice to see OJ Howard score four touchdowns and flash for 3 games for 50 yards. Howard is 23rd in receiving yards and 27th in yards per game among TE. It looks like he will develop into a fantasy TE but not much more and not necessarily the top TE owners were thinking when they drafted him. My article call of an average fantasy tight end is still in play with him. Joe Williams is on the IR and will not be a flip candidate. Chris Godwin has five games with a single reception and one game of 50 yards or more. Odds are you will not be able to flip him for the second round or better price tag you paid for him. Deshaun Watson, I was wrong on. While I liked him to perform I suggested you wait until round three to draft him. If you drafted him in round three you received a great value but his production before the knee injury justified a second-round draft pick. His post knee mobility is a minor concern that I think he will overcome. In the offseason, you should be able to easily flip DeShaun Watson for a windfall of value if you want to. In the end I was 4-2 in players to avoid being correct 2-1 in the first round and 2-1 in the second round selections. The misses were Perine and Watson.
In conclusion, while no one is perfect in assessments you can feel confident in the rookie assessments given in the Rookie Targets series. The first and second round value selections were accurate within reasonable benchmarks. When reading future articles in this series it is worth taking a long hard look at these players to add to your roster. The third and fourth round returned a rate of 50 percent which matches or exceeds a reasonable rate of return on those selections. If you have multiple picks in these rounds making these players target players in your draft will give you a positive return on investment. It is important to realize this is in a growth strategy and it is critical to stay active in season to trade these flip players. As for players to avoid a two for three rate of accuracy is decent but could be improved. In this area, if you have a strong disagreement with the articles, then it might be best to trust your gut and take the player after the targets suggested are gone. Your dynasty team is your baby and at the end of the day, you have to feel satisfied with who you draft and the trades you make.

Never miss ASL's latest fantasy sports news. Send us an email at This email address is being protected from spambots. You need JavaScript enabled to view it. and list the sports you are interested in (NFL, NBA, MLB, NHL, EPL) to start receiving ASL's newsletter.