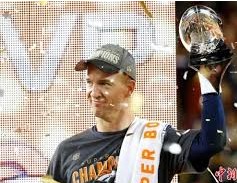 Written by Chad Samuels
12 September 2017
Football is here. Every fantasy football player is jacked that the season has arrived.
Don't Overvalue Short term Performance
This time of year owners analyze their teams, look for their weak spots to improve and often make moves to shore up things so that they can enter the championship promised land at the end of the season. Dynasty owners need to be very careful in applying this process.
There is no one right way to run a dynasty team. If one wished to build a team that wins now with aging vets, then they are most certainly allowed to do so. However, there is a very effective way to build a roster and it centers around recognizing your team is like a 401K retirement fund. You invest in your roster and over time its player value grows. Then before the player value collapses you trade the player for a profit and for more growth potential players and start the cycle over again. This strategy will keep your team perennially strong so that you are making the playoffs most seasons and once the playoffs start anything can happen.
In order for this strategy to be successful, an owner must remain disciplined and let the process work. While everyone wants to win now, fixing a weak spot with a win now move is often not the correct move for a dynasty roster. A win now trade is any trade for an aging veteran or marginal player to fill a team need for this season. Win now trades also give up future assets or young players on your roster who have yet to produce. These win now trades leverage the same assets you want to hold for your roster to grow in value. Such trades results are opposite to what a healthy 401K roster is trying to do.
Win now trades are often not effective. Win now trades usually net you a starter maybe two at the most. You may feel more confident with the name you are starting each week, but that does not affect how many wins you have. When you trade for a player, his true value is in your starting lineup. What your players actual value is weekly fantasy points above replacement.  At the end of the season a player may score more fantasy points than another player but his impact for a game is significantly less that you may think. In my main dynasty league last year If I owned the number six scoring QB Matthew Stafford over the number 20 scoring QB Carson Wentz the difference per game was 2.96 fantasy points. If I owned the number 13 RB Isaiah Crowell over the number 36 RB TJ Yeldon the difference per game would have been 4.36 fantasy points. Finally if I owned the number 13 WR Jarvis Landry over the number 36 WR DeSean Jackson the difference would be 2.43 points per game. In most cases if you go over last year's losses there are not many where five points per game would have made much of a difference.
If you feel the need to shore up a position it is in your best interest to use the waiver wire first. Waiver wire pickups costs you little to nothing. If you feel you must trade try to hold off until October or later. Player roles are more defined plus the risk of injury is reduced. If you make a win now trade and you lose who you traded for to injury it defeats the purpose of trading for him.  Finally if you feel you must shore up a need and you must trade find the cheapest solution possible. If you can trade a third or fourth round pick for a player, then it will not affect your roster growth as much than a higher draft pick or an upside player waiting for his opportunity.
Trades
Andrew Luck is a distressed asset. If you have a need at QB see if you can capitalize on the questions around his shoulder and buy him at a discount.
Kareem Hunt had a huge performance versus the Patriots. It looks like Andy Reid will use him as a primary back and only sprinkle in Charcandrick West as necessary. Hunts value should remain high all season. Consider selling him if you fall out of playoff contention later in the season. If he keeps this production up he should return at least two first round rookie picks for your team.  
David Johnson suffered a wrist injury and could be out from four weeks to four months. If you grabbed Kerwynn Williams off the waiver wire you can either use him as a bridge until your rookie RBs start producing or trade him for a draft pick. Williams is light and projected the between the tackles role. He also scored a goal line touchdown while David Johnson was still in the game. While a smaller back normally does not receive a lot of goal line work, it is possible he will receive some. It is a far safer play to sell him now for a profit than to take a wait and see approach and miss your window of trade opportunity.

Stay on the cutting edge of all your favorite fantasy sports from the convenience of your inbox. Sign up today for Advanced Sports Logic's Newsletter. Send us an email at This email address is being protected from spambots. You need JavaScript enabled to view it. with the sports you are interested in and receive custom content in your inbox.