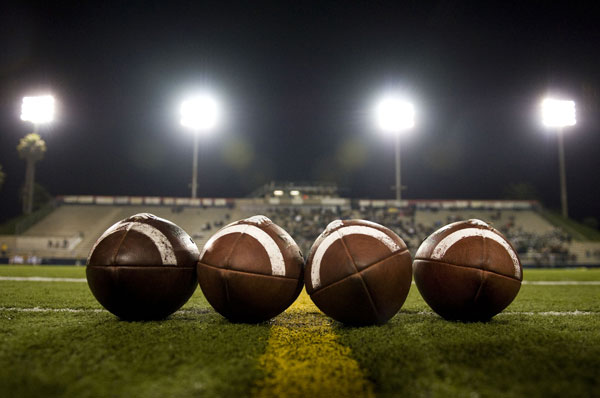 Written by Chad Samuels
19 December 2017
At this point of the dynasty calendar the playoffs are just about done and draft orders should pretty much be set, Christmas or the other winter holidays are here and it is very easy to get involved in all the hustle and bustle of them and to let your dynasty league slide to the bottom of your to-do list. If you want a healthy dynasty team it is the last thing you want to do. Team cleanup is a very important dynasty function that should not be ignored.
If you play in a dynasty league, give your team the best chance to win with Chad's Dynasty Diagnostic service. 
Team cleanup are the roster moves that prepare your team for next year. It takes the stop gap players removes them adds upside plays for next year and makes space for your upcoming rookie picks. Many people think this is a function that you do not have to worry until their dynasty league has a cut deadline for players but this is far from the case.While the NFL is still playing meaningful games and through the playoffs dynasty owners are still interested in football. They may not be engaged in the dynasty league but they are engaged in football. This means if you send a trade offer in their inbox they are going to look at it and you can get some action to improve your team. Often it is also likely you will see a breakout performance or two. These players can be prime pickups to add to your roster as potential upside trade plays in the early months of 2017 leading up to your rookie draft. If you like the player's chances to gain a starting job you can keep the player as well.
Trades this time of year should be one of two types of trades. The first is clearing the fodder off of your roster. Some players hold no trade value and just should be cut. Others have some upside but their risk is increasing or they are aging vets whose value have dropped significantly. Once draft picks are solidified trading one or two of these players to move up several draft spots in your rookie draft is not a bad idea. Round three rookie picks are dart throw plays to pan out into anything long term. By moving an early third up into the second round greatly increases the upside of who you draft. Also when you draft in rookie drafts you do not want to go off of a list but instead have clear targets of players with upside that you like. If you miss a target by a couple of draft spots you will regret not trading away a player to move up a couple of spots. A perfect example is one of my major regrets of this season. I was in a startup rookie draft. I had loaded my roster with plenty of rookie picks. I felt I was sitting fine at 1.8 to draft Alvin Kamara after all this year the top six rookies were defined it was a question of where they would go in the top six. The all I had to do is get one rogue selection for Kamara to fall to me. The drafts I had been able to snatch up Kamara later in several of my rookie drafts. Kamara was drafted six overall with the odd man out MikeWilliamss drafted as cleanup after that. Even though I did not like him, I held my nose and drafted John Ross (my only share of him) as a high percentage play of getting something from the rookie pick. I would have much preferred to have traded up and drafted Kamara over selecting Ross.Try to do this with any players you would need to clear spots for incoming rookies for trading up multiple times will greatly increase the quality of your draft selections.
The other type of trade is to move aging studs for a windfall. An aging stud is a top fantasy player who is a season or two away from exiting his prime production window. Running backs decline at age thirty so you want to  move them by the age of 28 to get maximum value for them. For wide receivers, the decline age is 32. Some wide receivers perform well after this age but they are the exception to the rule not the rule. For these wide receivers you want to exit from them by age 30 and it is best to do so after a monster year to gain maximum value. Quarterbacks are a different beast. They play well into their mid thirties but often have their best years before that. Except in premium formats quarterback is not an in demand position. Because of this it is better to hold the aging QB and get as much use out of him before trading him away late in his career. A solid quarterback has more value on your roster than in the trade market. Finally there are few elite tight ends to exploit in this sort of trade. Often it is good to ride them out unless they are injury prone and often missing games. The good news is that there are two elite TE that fit this mold. One is Rob Gronkowski and the other is Jordan Reed. Get what you can for either of these and try to capitalize on name recognition.
Stashing upside players is the same now as the rest of the season but there is an additional sort of move to consider. These moves usually come in dynasty leagues that use contracts. Players who are on expiring contracts can be resigned but at a higher price or they just immediately go to free agency. EIther way if you are in an IDP league there are few IDPs you want to resign for a higher price. A quick search of top performers in 2017 will normally produce a couple of IDP names that you can stash away on a longer deal and fill that roster spot in advance for 2018. IDP is very volatile except for the few elite players. Because of this give any acquisitions a two year deal before the season ends.that way if you need to cut him in 2018 for a better option you can do so easily. As of this season two of my late season stashes where I have have roster space have been Cody Latimer to flip later and Nick Foles as I have many shares of Carson Wentz. If you have any similar late injuries a backup pick up is not a bad idea. I expect Carson to be back by next season but he is worth the stash as an insurance policy just in case. For IDP leagues I picked up Jon Bostic and Anthony Hitchens. I wanted Christian Jones but got outbid as I was not willing to pay more than the minimum for an IDP stash for 2018. Every IDP league is different and who is available will vary so make sure you check out who is available in your league asd there will be varying options.
These are some of the roster maintenance options you should be considering this time of year. Try not to get complacent. The moves you make now can be very impactful for next year. Due to the holiday season and life scheduling, there will not be a Dynasty Corner column next week.  We will start up again in the new year. So as we close out 2017 I would like to wish everyone a very merry Christmas and a wonderfully happy holiday season. See you in 2018!

Love Sports? Don't be left out in the cold this holiday season sign up for Advanced Sports Logic Newsletter send an email to This email address is being protected from spambots. You need JavaScript enabled to view it. with the sports that you enjoy and we will get you the latest content in the sports that you love and crave.