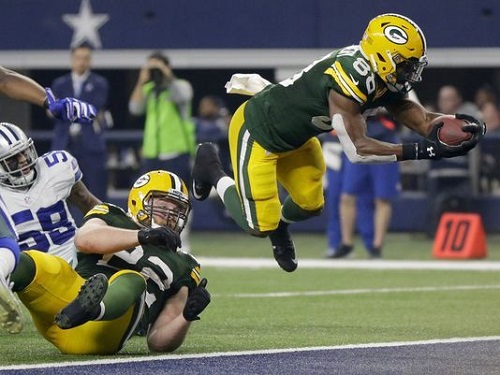 Written by Chad Samuels
28 September 2017
Last week, I received an email from Brian asking for a look over. The biggest thing I saw was the youth at quarterback and the risk attached to them and the only vet to save them is an aging Carson Palmer. Despite the risk this trio posed at QB I realized So far into the season they were playing good enough to be productive. It also allowed him to invest in other areas of his roster. Brian was emailed the thoughts earlier this week so he could work the waivers if he wanted to. Here is Brian's diagnosis.
Brian- Gotham City Knights
League and Team Information:
Hi Brian. First I love the team name anything Batman is always good. If I remember correctly it was also a comic book back in the 1990's. I digress, so back on topic. Your league is a PPR league  so it deepens the RB pool and gives the standard boost to WR. There is also ppc scoring or point per carry. It it is actually 1 point for every 10 carries. This slightly increases the value for the first and second down running backs like Isaiah Crowell but really gives a premium to the three down work horses like Le'veon Bell. There is also a boost to quarterback scoring for pass completions with no negative penalties for incompletions. This puts an emphasis at quarterback for teams that are going to chuck the ball a lot.  Your league is twelve teams with 24 roster spots. The roster is deepened with two IR spots and one  taxi squad. With the short IR it can fill fast due to injuries so preemptive stashing of IR players is not wise unless it is late in the season and your team is out of contention. The starting lineup requires 1 RB and 3 WR.with a flex. This configuration means you want to load up your roster with receiving options and have at least one three down back on your roster. The good news is the talent pool coming into the NFL recently has contained has at least five of them in recent history and it looks like 2018 should have 2 to 4 more. The following is your roster with Starters in bold.
QB: Jared Goff, DeShone Kizer, Carson Palmer
RB: Melvin Gordon, Marlon Mack, Ty Montgomery, Adrian Peterson
WR: Martavis Bryant, Corey Davis, Josh Doctson, Chris Hogan, Zay Jones, Tyler Lockett, Ricardo Lewis, JJ Nelson, Kenny Stills, Adam Thielan, Mike WIlliams
TE: Jared Cook, Jimmy Graham   
K and Defense: Mason Crosby, Steelers
IR: Kenneth Dixon, Josh Gordon
Taxi: Quincy Enunwa
I think Ty Montgomery will be your flex player most weeks. You have a lot of young talent on your roster that can grow and increase in value. Unfortunately when in season it is difficult to start them sometimes because you do not know what you are going to get. While I listed Corey Davis as one of your starters, with his hamstring issues you will probably be looking for other starting options at the WR3 position when you can. I chose Davis  because I was looking long term in 2018 and beyond he has the draft pedigree to be one of your weekly starters.
Roster Analysis:  
At quarterback before the season started I would have felt unsettled having this group of quarterbacks. There was a chance Sean McVey would turn around the Rams and Goff would develop and Carson Palmer had been showing some signs of decline. I like Kizer as a value play but he is more of a committee QB who would give you some good weeks. After three weeks Goff has shown improvement. You can start him the rest of the way and when the season is over you can reevaluate if it is in your best interest to make him your long term starter. Attempts = opportunity not only for passing yards but some completion fantasy points. Arizona is ranked second with 132 attempts this boosts Palmer enough to not address the position in season unless there is a glaring value on the waiver wire. Kizer is throwing too many interceptions to be a long term answer but as a value play he is producing well enough. As Palmer and Kizer face weak defenses you can feel free to spot start them.
You are lean and mean at running back. Gordon and Montgomery are insurance that you should always have one starter that is productive. And in most weeks use one as a flex play. Marlin Mack has upside for when the Colts eventually abandon Frank Gore. But he may be a trade play when that happens as the Colts seem to be just investing late draft capital into the running back position and then these backs seem to eventually be replaced within a season or two. Adrian Peterson is clearly the third running back on the Saints. He is a potential cut for waivers. With a six game suspension for PEDs and being on the IR, Dixon's value is currently shot. PED suspensions sometimes are repetitive so he is a risk to miss more time. Given his fourth round pedigree the Ravens could be quick to move on from him if he does not produce. He is a potential trade when his value rises.
You have a lot of upside at wide receiver. First round wide receivers have roughly a 70% return rate of at least one fantasy football starter season. This is good news as you have three young first round talents on your roster in Davis, WIlliams, and Doctson. You can look for at least two of them to produce. Zay Jones has upside but the Bills have been a dysfunctional team in the passing game for several seasons now and I am not sure Sean McDermott is helping to solve that problem. If this is the case you may find that Zay will not produce unless he switches teams and by the time that happens his roster value has dropped. If Zay does not flash this year or early into next year with several 50 yard games you might want to reset the clock and trade him for another young upside wide receiver. You need Martavis Bryant this year but if you fall out of contention you will want to try and trade him. Suspensions for drug use are rough because the length of each suspension is brutal. With any addiction, it is not always easy to beat and falling off the wagon can be common. It is my hope and desire the Bryant beat his addiction and never look back. From a fantasy football view he is a risk to have on your roster. In a roster growth strategy the fast drop in value that could come with a failed drug test is too risky to hold onto. If Martavis Bryant is risky to hold, then Josh Gordon is much more so. You can hold Gordon until another player of yours is injured and goes on the IR. Then you should cut him. Finally Kenny Stills is a big play receiver and Tyler Lockett loses value  when special teams production is not given fantasy points. Stills is great in best ball but will not put up consistent points and you have to have him starting to capitalize on them, which is easier said than done. If you need to cut some players for free agents or waivers you may do so with these two.
JImmy Graham has some name buzz to him. Although I think the name value and the production does not match. Because of this do not set Graham as your TE and forget about him. Make sure you are looking at the matchups weekly and making the best choice possible. His numbers are down this year and even his breakout game in week three had less ypc than any season average he was in the NFL. This is not surprising as Seattle's line play is not good which gives Russell WIlson little time to throw the ball. While I am not high on him (Graham) he is worth a hold as the last several years it has taken until midseason to see the Seahawks passing game click.
Waivers:
By now in the the waiver process, the breakout names are gone and any player you pick up will be a long shot on production. When you are picking up players at this point you want to accomplish two things. One is keep potential production off of opponents rosters and two is select players that with an injury their production will rise. Remember these players are long shots and if they hit you can either take the production and use it for the short term or you can trade them away for draft capital. Keep in mind the production will be short term. There is a reason they are not currently rostered. Geronimo Allison is the name in bright lights for you. Wide receiver is thin with waivers. Jordy Nelson and Randall Cobb have been banged up already this season and Allison looks to be the beneficiary of those injuries. If Cobb or Nelson do not play any given week Allison has the upside to start for your roster. Brice Butler is a potential play if Dez Bryant or Terrance WIlliams miss time. I am not on the Brandon Coleman train for the Saints because of how Drew Brees spreads the ball around from week to week. Coleman is a watch player. If he puts up 4 or more receptions in week four he is worth swapping with Kenny Stills The Saints passing game is better than the Dolphins and both players are similar in production so far this season. Vernon Davis is old but he has been productive when Jordan Reed is hurt. He is worth a roster spot in this league Finally there are several names to keep an eye on for this season at running back. Andre Ellington is getting the PPR looks for the Cardinals while David Johnson is out. Elijah McGuire, Charcandrick West, Malcolm Brown, and Corey Clement are just one injury away from seeing an uptick in value. If you want to add one of these to your roster for potential future trades you may do so.
Trades:
If you fall out of contention Martavis Bryant is the in season trade you want to make. Marlon Mack is tradable if he sees an uptick in value. This season may be the highest value Chris Hogan will see with Julian Edelman hurt and Tom Brady aging. Hogan is not a player I have rostered but if I have I would trade him for a 2nd round pick. Rookies and 2nd year players hold value because of their potential. Wide receivers hold their value until year three and four. Because of this be ready to reset the clock on the following players (if they do not produce) for even younger players or draft picks. When you sell them try to get more value that you paid for them but if you have to settle for a similar draft pick it is OK to do so. The players in question are Josh Doctson, Zay Jones and Kenneth Dixon.  
In the end if Queen of Hearts stays healthy they will be difficult to beat. I do think that if Gordon and Montgomery stay healthy you can give him a run for his money. It also assumes the Jared Goff continues to progress as a quarterback. Preemptively, pick up Vernon Davis at some point this season to deny him Reed's handcuff. Antonio Gates is not producing so if Reed stays hurt he might make a change there. FInally, hope you get some breakout weeks if you meet him in the playoffs.

Never miss ASL's latest fantasy sports news. Send us an email at newsletter@advancedsportslogic.com and list the sports you are interested in (NFL, NBA, MLB, NHL, EPL) to start receiving ASL's newsletter.