Partnering with Advanced Sports Logic
The team at Advanced Sports Logic (ASL) is passionate about fantasy sports. ASL endeavors to put the user experience first, making it easier and more fun to play fantasy sports.  This means facilitating delivery of integrated content, player projections and tools from various quality sources with consistent and easy-to-access and use packaging.
ASL aims to be a support to fantasy players and the industry alike, making it easier for smaller companies and individuals to their best work product directly to fantasy sports players so they can do what they are most passionate and skilled out without needing to be a mathematician, software developer or IT expert.
Advanced Sports Logic (ASL) is available to help you build your own successful fantasy sports related business. Here are ways that ASL might be able to help:
Provide white label products for you to sell on your site
Sell your fantasy sports projections as bump-ups to ASL's products on its site
Advertise your fantasy sports related products or services on ASL's site
ASL is also building a strong mathematics infrastructure and products to support fantasy sports players. If you have mathematics-related ideas for the fantasy sports industry, feel free to contact us at This email address is being protected from spambots. You need JavaScript enabled to view it. and to explore ways to work together.
Sell Your Own Version of the Daily Fantasy Sports Lineup Optimizer on Your Site
Do you want a fantasy sports product to sell on your site? ASL's Daily Fantasy Sports (DFS) Lineup Optimizer can be white-labelled on your site with your player projections (or ours).
Our DFS Lineup Optimizer has a full set of features and powerful math. You can customize the user interface, including colors, fonts, to fit into your site's themes.
We offer flexible and affordable terms no matter how big or small your site is.
We've done the hard work so all you have to do is add it to your site and start generating revenue.
If this interests you, send us an email at This email address is being protected from spambots. You need JavaScript enabled to view it.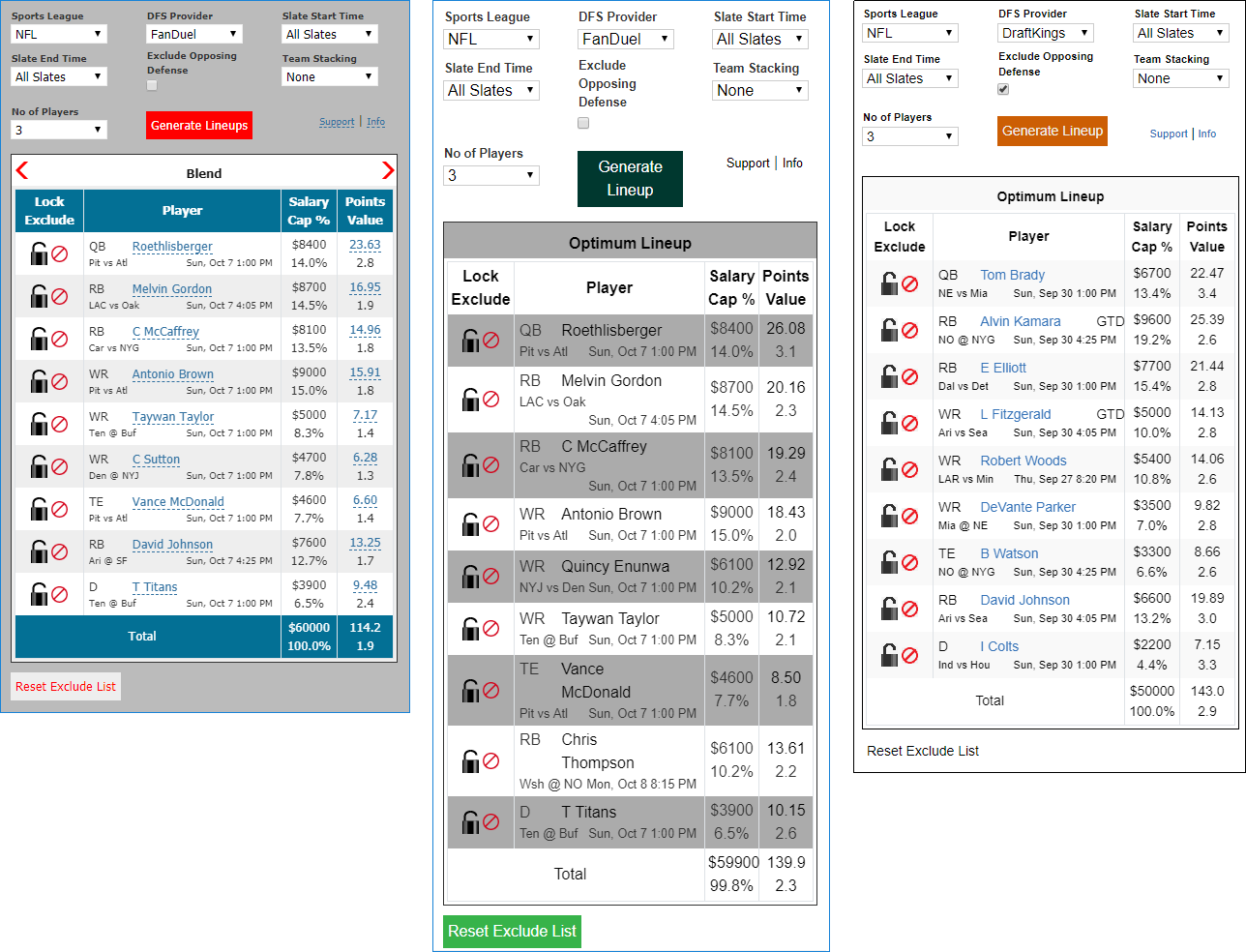 Sell Your Daily Fantasy Sports Projections on ASL's Site
Do you produce Daily Fantasy Sports projections? We can sell your projections on our site as a bump-up to our Daily Fantasy Sports lineup optimizer.
If this interests you, send us an email at This email address is being protected from spambots. You need JavaScript enabled to view it.
Advertise Your Product or Service on ASL's Site
We are glad to promote your quality fantasy sports related product or service. We can promote multiple ways:
banner ads
a link from all pages on the site
integration into ASL's content
promotion in ASL's newsletter
Rates vary depending on time of year and current demand.
If this interests you, send us an email at This email address is being protected from spambots. You need JavaScript enabled to view it.