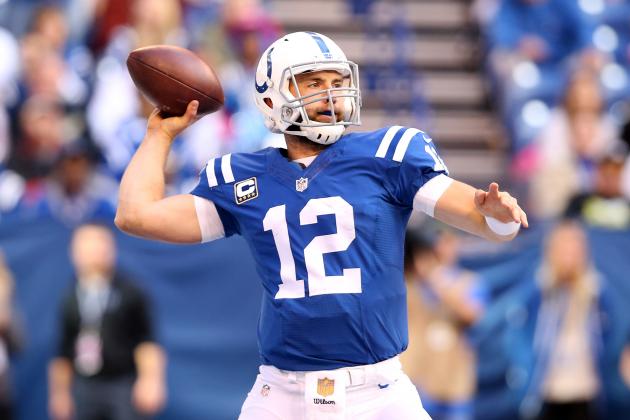 Written by Brian Murphy
27 July 2017
Problems in Baltimore
First, quarterback Joe Flacco may not be ready for the start of the regular season. He has a back injury he reportedly suffered while lifting weights this week. NFL Network's Ian Rapoport said Wednesday that Flacco is prepping to miss 3-6 weeks due to a disc issue. However, the team is hoping that Flacco will feel better within a week.
Secondly, running back Kenneth Dixon's season is already over, according to Rapoport. He underwent a full repair of the medial meniscus in his knee Tuesday, which will cost him at least the next four months.
This could be seen as a double dose of good news for Danny Woodhead. The subtraction of Dixon, although very unfortunate for him, makes Woodhead the team's best receiving back by a wide margin. Also, even though the Ravens' season begins in six and a half weeks, if Flacco misses any meaningful action, Ryan Mallett would be under center. That should necessitate a greater lean on the running game so as to hide Mallett's glaring and myriad flaws. Ravens wideouts, conversely, would see their value reduced for however long Mallett is on the field. Woodhead may be a sleeper right now, but his draft stock needs to rise.
Andrew Luck to miss the entire preseason?
That was what the Indianapolis Star's Stephen Holder presumed Monday. However, nobody is yet saying that Luck will miss any regular season games. This might be much ado about nothing as long as Luck is starting come Sept. 10, but his rehab from right shoulder surgery has already taken longer than expected. The Colts might be expressing optimism that their franchise QB will be ready to sling it once the lights turn bright, but there's also a chance that they really don't know when he will be 100 percent.
Luck has finally begun throwing the ball again and his continued recovery will be a top off-field story throughout August. For now, given how deep the quarterback position is in fantasy, I would knock him down a few spots in my QB rankings. We will be updating those ranks in a couple of weeks.
Carlos Hyde might be on the chopping block
We already knew Hyde would have to fight for a starting job. He might have to fight just to have a job, period. NFL.com's Gregg Rosenthal said this week that Hyde is at risk of being released before the regular season. Although he admittedly called it a "long shot," Rosenthal recognizes that while the team has been raving about fourth-round rookie Joe Williams, their statements on the veteran have been "lukewarm."
Hyde is a pending free agent who has battled injuries throughout his three-year career. I would really be shocked if Hyde is cut or traded because San Fran's running back depth chart behind Hyde and Williams looks bleak (sorry, Tim Hightower and Kapri Bibbs). My top takeaway from this is that Hyde's current average draft position of 47th overall is much too high. He is looking like a prime bust candidate. Williams, by comparison, is looking like a great value right now as a late-rounder.
Less than 200 carries coming to Marshawn Lynch?
Former Oakland Raiders running back Latavius Murray handled just 195 carries last season. According to Raiders beat reporter Jimmy Durkin, that number "should suffice" for Lynch, "perhaps less if both (DeAndre) Washington and (Jalen) Richard see an increase."
There's no way Oakland will burden the 31-year-old Lynch with a workhorse workload after he spent the past season out of the NFL. However, fantasy owners seem to think differently about Marshawn as he is currently the 11th running back off the board in ESPN drafts. That outrageous price point is one of the reasons why Lynch is on my "Do Not Draft" list for this season.
Bengals WR John Ross to miss a couple more weeks
Ross and his record-setting speed are getting a late introduction to the NFL. He missed all of minicamp as he was on the mend following March shoulder surgery and he is not ready to participate in Bengals training camp, which opened Tuesday. He will most likely sit out for a couple more weeks, according to Bengals.com's Geoff Hobson. 
Injuries have been a big story for Ross throughout his football career as he has already endured a couple of major knee surgeries. I guess the silver lining here is that his current ailment has nothing to do with his money-making legs, but this first-round rookie is so far behind the rest of his teammates, he may spend much of this season's first half just getting up to speed (pun unintended).
No holdout for Panthers TE Greg Olsen
Last month, Olsen left the door open for a possible holdout. He is relatively underpaid and rightfully wants a new contract. Now that camp is here, however, never mind that holdout stuff. Proceed as usual with him in drafts.