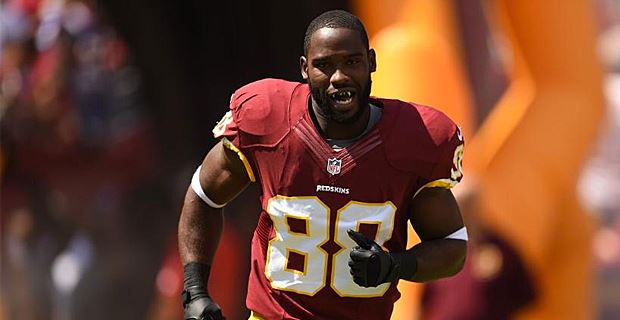 Last week, ASL writers presented 11 bust players they expect will disappoint in 2017.  This week, we are presenting the players we expect will have considerable every-week value, but are being undervalued in drafts. In some cases, these might be young players on the verge of greatness that will breakout this year. But sleepers can be of any age and are simply being underappreciated in drafts. Next week, ASL writers will present "deep sleepers" which are late round lottery tickets.
Here are ASL's 14 sleeper picks for 2017.
Eli Manning - QB, New York Giants
By Brian Murphy: This may not interest you much if you're in a one-quarterback league, but as a backup or as a starter in a two-QB format, Manning should be gold this season. He deserves his low draft slot based on his cringeworthy 2016, but that should also mean good value for those of us willing to still bet on him. Yeah, he's old, but with Odell Beckham Jr., Brandon Marshall, Sterling Shepard, Shane Vereen and Evan Engram, there are going to be a number of turn-back-the-clock performances from Manning as he continues to lead an offense that will throw near 40 times per week. A 30-touchdown rebound is coming, and I wouldn't be shocked if Manning, fantasy's No. 21 quarterback last year, cracks the top 12 as he did in 2014 and 2015.
Danny Woodhead - RB, Baltimore Ravens
By Levi Andrew: Woodhead being 32 years old may push you away, but don't let it. The Ravens lost 330 targets from last year. Kenneth Dixon is suspended for the first 4 games. It's Woodhead time. In 2015 Woodhead finished with 80/755/6. I can easily see him becoming a RB2/high end FLEX play in PPR formats. As long as he stays on the field. Dixon may steal rushing yards once he's back from suspension. But Woodhead has never really been a threat on the ground only topping 500 rushing yards once. Word out of OTA's is that Woodhead is primarily being used as a receiver. He will be a red zone threat too - catching out of the backfield and taking it in.
By AJ Schreiver: Woodhead missed the last 14 games last season with the Chargers after tearing his ACL. Now with Baltimore and a clean bill of health after full participation in OTAs the shifty RB is motivated to return to form. He will slide perfectly into his typical role on the football field, making plays. With Kenneth Dixon on the shelf for the first 4 and the loss of Flacco's great friend and check down man, Dennis Pitta, Woodhead can return to 2015 former when he hauled in 80 catches for nearly 800 yards. Flacco will be looking for a dependable pass catcher with several new receivers and a TE group that has yet to impress. Look for Woodhead in the 14-16 rounds to add depth to your RBs.
Spencer Ware - RB, Kansas City Chiefs
By Josh Rabbitt: Somehow the entire fantasy community has missed the boat on Spencer Ware. He has an ADP hanging around 75. Most of his low draft value is hinging on the fact that the Chiefs drafted Kareem Hunt fairly early in the NFL draft this year. However, I think people are missing the boat on Ware big time. First of all, I firmly believe that the drafting of Hunt is to be in a support role to Ware, not to take over his starting job. I believe this based on Andy Reid's use of running backs in the past. Ware is going to carry the load for the Chiefs this year. Much like he did last year. Ware finished RB#14 last year, despite being held out due to injury for one game, and having limited effectiveness while dealing with that injury. I think 1,000 yards and 8 TD's are reasonable expectations for Ware, which would make him a high end RB2 or low end RB1. This is great value to be had in round 7.
Samaje Perine - RB, Washington Redskins:
By Josh Rabbitt: Should I call him Jordan Howard 2.0? I simply cannot believe Sammy P hasn't gotten more heat than his current draft position. Currently you can have the rookie RB around pick 83, and he is dripping with value at that position. What if I told you the most talented running back for Oklahoma wasn't named Joe Mixon? What if I told you that this same running back only had Rob Kelley to compete with for carries, vs Joe Mixon having Jeremy Hill and Gio Bernard to compete with.  Then what if I told you the offensive line for this running back was light years ahead of Joe Mixon's. Why in the world is Mixon a 3rd round pick and Perine is going in the 8th? I don't know, but I love it. I would seriously be shocked if Perine didn't finish as a top 15 back this year, and end up being a first or second round pick next year. Value is usually found when talent meets opportunity and the meeting of those two is quite clear here.
Paul Perkins – RB, New York Giants
By John Adams: All signs point to the New York Giants tapping Paul Perkins as their leading running back coming into the 2017 season. With four games to play during the 2016 regular season, the New York Giants gave Perkins his shot. During his last three games, Perkins averaged 4.8 yards per carry and racked up 226 yards on 47 carries with zero touchdowns. Based on those numbers and the progress he's made during the offseason, the Giants now believe saying that Perkins can be a 3-down back, despite the fact that he was never able to find the end zone. The Giants have other running backs in the mix, but it might be Perkins and his ability to block and protect Eli Manning that will keep him on the field and make him a surprise fantasy option coming into the 2017 season.
Alvin Kamara- RB, New Orleans Saints
By Chad Samuels: Kamara is going to be a steal in PPR leagues. He is tweener size and can catch the football. Adrian Peterson and Mark Ingram will get the early down work. Kamara should win the third down back role. Drew Brees and Sean Payton like to target running backs in their offense. Kamara is in line to be productive as a rookie. Considering that Leonard Fournette, Christian McCaffrey, Dalvin Cook and Joe Mixon are all going in the top 30 of redraft leagues on MFL, Kamara is a steal at 112 overall. Even Kareem Hunt and Samaje Perine are receiving more redraft love this summer. Their ADPs are in the 80's. Look for Kamara to put up RB2 numbers this season and lock in his value by drafting him after the other backs are gone.
Doug Martin - RB, Tampa Bay Buccaneers
By Daniel Brown: With Martin suspended for the first 3 games of the 2017 season his ADP ranking has, naturally, taken a hit and he is currently being drafted around 101 per MyFantasyLeague. The hype train has been in full force this offseason as Martin enters a contract year, with comments indicating that he appears to be back to his 2015 form. Given that the competition for the starting job is coming primarily from Charles Sims and Jacquizz Rodgers and that rookie Jeremy McNichols likely only represents competition later in the season, Martin should be expected to come in week 4 and take over the starting job. He was good last year, albeit in limited action due to injury and suspension resulting in only 8 appearances, producing 3 rushing TDs (2 of which came over the last 3 games) and carrying the ball more than 20 times in 3 of his last 6 matches, which he should be able to reproduce this year.
Pierre Garcon, WR, San Francisco 49ers
By John Adams: "Reunited and it feels so good." That could very well be the tune Pierre Garcon fantasy owners are humming during the 2017 season now that the 30-year-old receiver will be "reunited" with head coach Kyle Shanahan in San Francisco. Garcon had a strong 2016 season in Washington hauling in 79 receptions for 1,041 yards and 3 touchdowns. He achieved those numbers while splitting targets with DeSean Jackson and Jamison Crowder. That won't be the case in San Francisco where Garcon will likely turn out to be the team's primary receiver. Coming into 2017, there's no reason this veteran can't surpass his numbers from last season in both yardage and touchdowns. Barring injury, you can expect Garcon to post close to 1,200 yards receiving and 6 to 7 touchdowns.
By Chad Samuels: Garcon is going at ADP 104 in MFL redraft leagues. San Francisco does not have much for this year offensively but they do have Garcon as a solid veteran option at wide receiver. The 49ers have an effective if not great journeyman quarterback in Brian Hoyer. I can see Garcon getting a ton of targets when they need to pass and those targets should translate into stats. Garcon is not a sexy pick but he should be a 1000 yard receiver for the middle of your receiving corps from a not so good offense.
Martavis Bryant - WR, Pittsburgh Steelers
By Brian Murphy: There's no doubt that Bryant carries risk, but it's not like an injury risk; his risk directly depends on his actions. If he can contain his vices, Bryant has a WR1 ceiling. Last we saw him, he was averaging 10.9 fantasy points per game over 11 contests in 2015. That would have placed him as the No. 10 wideout in fantasy by 2016 standards. Being 6-foot-4 with track speed has helped Bryant haul in 14 touchdowns in his 21 career games. He's only 25 and will fall back in as a major piece of the Steelers' potent offense. I suspect Bryant's draft stock will take a sharp rise as more opinions resembling this one come out over the summer, but for a player who has a current average draft position between the mid-20s and mid-30s at his position, this athletic freak certainly fits the sleeper bill for now.
Robert Woods - WR, Los Angeles Rams
By Levi Andrew: Woods is set to be the Rams #1 WR this year. Yes, he never found success in Buffalo, but, listen to this, the last two years the Bills only threw the ball on 51.38% of plays in 2016 and 49.90% in 2015. That's not going to get a 2nd WR on an offense anywhere. Sean McVay and Greg Olson are pass-heavy coaches. Last year McVay had Washington throw the ball 62.44%, Olson in Jacksonville threw the ball 62.74%. The Rams are now without 3 WRs from last year. Also, Woods and Jared Goff have been working together outside of OTA's after Woods was signed. Woods has the youth on his side being only 25 with 4 years of NFL experience already. I can see Woods ending the year as a high end WR2, if Goff can get it together.
Josh Doctson - WR, Washington Redskins:
By Chad Samuels: Let's not forget that Doctson was a later first round pick in the NFL last year (number 24 overall).  Rookies take a while to get going and in Josh's case a season ending injury in week two caused it to not begin.  He is slated to replace Pierre Garcon who left in free-agency. Garcon lead the team in targets and catches last year so the potential is there for Doctson to breakout. Doctson's lack of experience will hurt him early as this will really be his rookie year for playing at "game speed." However, he should still be ahead of the curve of this year's rookies because he still was able to learn how to train and prepare for the NFL last off-season. Look for him to start slow and finish strong. Doctson's ADP is 116 in redraft leagues on MFL and a reasonable bet to breakout for the cost.
Eric Decker - WR, Tennessee Titans
By Daniel Brown: Decker was released by the New York Jets this offseason after finishing last year on injured reserve, but it didn't take him long to sign with a new team in the Tennessee Titans. With only a 1 year dear and at 30 years of age and a few injuries over the past few years, Decker is positioned as a good sleeper pick. He is ranked around 90, as the 37th WR off the board based on consensus ranking from Fantasy Pros – (Consensus Rankings) which equates to the end of 8th or early 9th round in standard 10 team leagues, however per MyFantasyLeague he is being taken in the 16th round based on 10 team PPR leagues drafted so far. Given the offensive improvements made by Tennessee over the past couple of seasons to support Marcus Mariota (DeMarco Murray and Derrick Henry at RB, and Rishard Matthews, Corey Davis, Tajae Sharpe and Taywan Taylor at WR) there are plenty of mouths to feed. However, the Titans showed last year that they were capable of scoring points, ranking 14th with 28.3 points last year. The improvements this offseason, including the addition of Decker, should allow the Titans to improve on this ranking. Decker should be a big factor in that making it fairly likely he will lead the team in TDs and receptions.
Julius Thomas – TE, Miami Dolphins
By Levi Andrew: Thomas is back with the coach that knows how to use him. Adam Gase coached the best seasons out Thomas. I don't think Thomas will reach the 788 yards he had in 2013, but 500-600 sounds about right, with 9-12 TD's. He will be Ryan Tannehill's best red zone threat. Big, strong, and has hopes. Gase is already drawing up plays just for Thomas. We also know that Tannehill isn't a deep thrower so Thomas being in the middle of the field will be great for Tannehill's value too. Currently my TE15. If he finishes with 550 yards and 8 TDs that would put him in the top 10 TE's from 2016. His ADP is currently at 14.2, makes him a great sleeper/late round flyer.
Tyler Eifert - TE, Cincinnati Bengals
By AJ Schreiver: Ok, Ok, Ok, so you have injury concerns, and sure it's warranted, but we're talking about a guy whose value has fallen immensely since a year ago when he was a top 3 TE and now out of the top 10. Barring any setbacks, Eifert will be ready for training camp and ready to go for the season, a season that will now play a major role in his career due to his rookie deal being up at the end of the year. Dalton's safety net is the big-body Eifert and his favorite target in the red zone given his 20 TD's in 37 career games. Not to mention the new young threats the Bengals have drafted in Joe Mixon and John Ross along with A.J. Green who all demand attention from the safeties, should leave linebackers on an island with the 2013 1st round pick and will lead to a big bounce back season for Eifert.