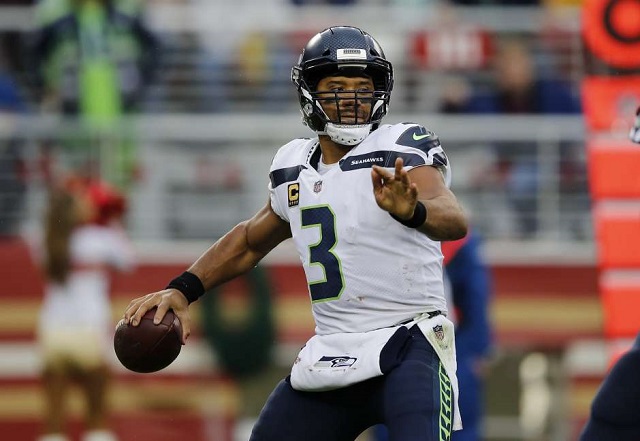 Written by Brian Murphy
02 August 2018
UPDATED AUG. 2
-- Drew Brees goes from 7 to 5. I know last year was nowhere near his best, statisically. But with the injury and/or small sample size concerns surrounding Carson Wentz and Deshaun Watson, I think I'd rather have Brees. He is still going to be very productive and is incredibly safe. I'm still pretty high on those latter two just due to their immense upsides.
-- Matthew Stafford gets bumped up to 7. That's where he has finished in the fantasy QB standings in each of the past two seasons.
-- I'm not quite ready to move Andrew Luck into that QB1 area. Check back in a few weeks, and if hasn't suffered a setback by then, I'll have to make that change.
-- I moved Alex Smith up a few spots, from 19 to 16, because I think he is an incredibly safe, high-floor QB2 this season in that aggressive Redskins offense.
-- Swapped Marcus Mariota and Jared Goff.
-- Jameis Winston was moved down from 21 to 25.
These ranks assume standard scoring. 
Other rankings: Top 50 RBs || Top 50 WRs (updated Aug. 7)|| Top 25 TEs (updated Aug. 7)


To win your league, start by winning your draft. Draft Analyzer can make you a champion!


| | | |
| --- | --- | --- |
| Rank | Player | Team |
| 1 | Aaron Rodgers | GB |
| 2 | Russell Wilson | SEA |
| 3 | Tom Brady | NE |
| 4 | Cam Newton | CAR |
| 5 | Drew Brees | NO |
| 6 | Carson Wentz | PHI |
| 7 | Matthew Stafford | DET |
| 8 | Deshaun Watson | HOU |
| 9 | Kirk Cousins | MIN |
| 10 | Ben Roethlisberger | PIT |
| 11 | Jimmy Garoppolo | SF |
| 12 | Philip Rivers | LAC |
| 13 | Andrew Luck | IND |
| 14 | Marcus Mariota | TEN |
| 15 | Jared Goff | LAR |
| 16 | Alex Smith | WAS |
| 17 | Matt Ryan | ATL |
| 18 | Patrick Mahomes | KC |
| 19 | Derek Carr | OAK |
| 20 | Dak Prescott | DAL |
| 21 | Blake Bortles | JAC |
| 22 | Mitch Trubisky | CHI |
| 23 | Eli Manning | NYG |
| 24 | Case Keenum | DEN |
| 25 | Jameis Winston | TB |

You can follow, ask fantasy questions and yell at Brian on Twitter: @Spokes_Murphy
Never miss ASL's latest fantasy sports news. Send us an email at This email address is being protected from spambots. You need JavaScript enabled to view it. and list the sports you are interested in (NFL, NBA, MLB, NHL, EPL) to start receiving ASL's newsletter.