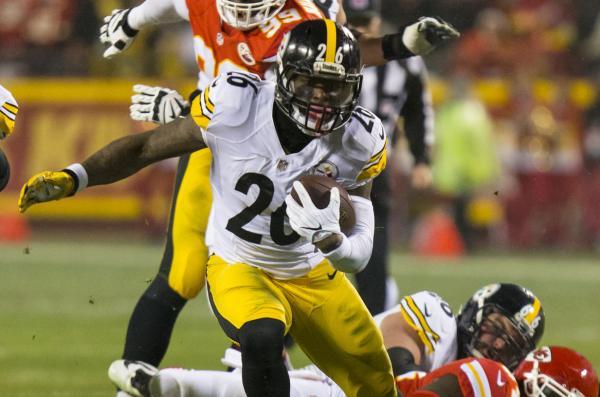 Written by Brian Murphy
20 July 2017
Off-field controversies continue to surround Cowboys RB Ezekiel Elliott
Add a possible bar fight to the list of off-field problems for the Cowboys stud. The Dallas Police Department was investigating whether Elliott punched a man in a bar early Sunday morning. That was until the investigation was suspended Wednesday because the victim has yet to be located by police. The NFL is still looking into the domestic violence accusation against Elliott from last year. He also exposed a woman's breast during a St. Patrick's Day party and was convicted of speeding -- 100 mph in a 70-mph zone -- earlier this month. Maybe none of this leads to a suspension, but I also wouldn't be shocked if the league penalizes Elliott in some fashion for his full offseason of poor judgment. Training camp can't begin soon enough for him.
How should you assess Elliott's fantasy value if he is suspended? Our Josh Rabbitt has got you covered here.
Steelers RB Le'Veon Bell has fully recovered from offseason surgery
Bell may not have the long-term contract he covets, but what he does have right now is his health, according to ESPN's Jeremy Fowler. Bell underwent groin surgery in March, but he is expected to be ready to do whatever the Steelers ask of him once their training camp opens to veterans July 27. It goes without saying that Le'Veon remains an easy top-three fantasy player.
Can Cardinals RB David Johnson handle 30 touches per week?
He wants to. While that sounds great in theory, only one player, the Buccaneers' James Wilder in 1984, has averaged at least 30 touches per week. No matter how ambitious Johnson is, there is no way the Cardinals will let him take on that much punishment. He did touch the ball 373 times last season, which is a 23.3 per-game average. That's plenty good enough to make Johnson the No. 1 RB in fantasy yet again, which -- surprise! -- is where we ranked him for this season back in June. We will publish our updated running back rankings next month, but don't expect Johnson to fall from the top.
Texans RB D'Onta Foreman arrested for drug and unlawful gun possession
The third-round rookie is disputing the charges with his attorney stating that Foreman didn't actually break any laws when he was taken into custody Sunday. Keep your eye on this one. In light of this news, our Chad Samuels has updated his take on Foreman's dynasty draft value.
Vikings WR Michael Floyd tagged with four-game suspension
Floyd's continued issues with alcohol have cost him the first four games of this season. The ban for violating the league's substance abuse policy became official July 14. Floyd has been arrested twice for DUI -- once in college, once last December -- and then reportedly violated terms of his house arrest stemming from his latest arrest after failing three alcohol tests last month and missing another. The Vikings probably want nothing to do with him on the field right now, but I hope the people around Floyd are able to make him understand that dealing with his demons is more important than football.