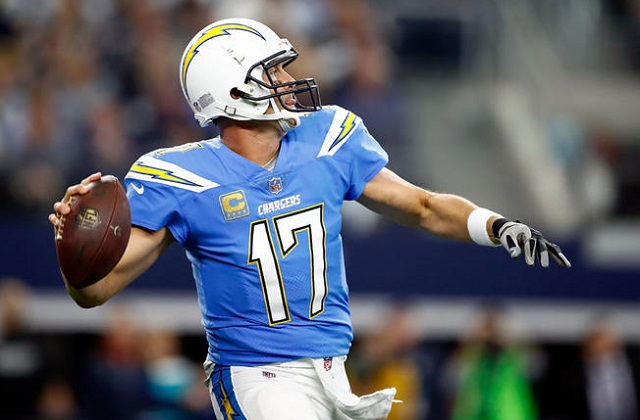 Written by Cam Harper
07 November 2019
Hopefully you survived Week 9! It was a rough week with the likes of the Saints, Rams, and Falcons taking the week off. Week 10 doesn't get much easier as it features six teams on a bye, including the Patriots, Texans, and Eagles. Spot starts are going to be more important than ever this week with just a few weeks left to claim a coveted playoff spot.
Before we get into the starts and sits, be sure to pay attention to Alvin Kamara and James Connor this upcoming week. If either player sits, Latavius Murray and Jaylen Samuels instantly enter RB1 conversation.
Also view Chris Hexter's 5 Starts / 5 Sits advice.
Here are my starts and sits for Week 10:

Start 'Em QBs
Jimmy Garoppolo, San Francisco 49ers (vs SEA)
The winning recipe for the 49ers success this season has been phenomenal defense and maintaining time of possession. Yet that wasn't the case last week, which saw Jimmy G toss the ball for over 300 yards and 4 touchdowns. Newly acquired Emmanuel Sanders appears to have made himself right at home in the bay, adding a number 1 receiver to Garoppolo's arsenal. Week 10 should be another plus matchup for Jimmy G, as he gets to play the ailing Seahawks secondary. Russell Wilson is obviously going to put up points, so the 49ers are going to have to chuck the ball to stay in the game. This could be Jimmy G's best fantasy game of the season.
Kyler Murray, Arizona Cardinals (@ TB)
Kyler Murray has done surprisingly well so far this season, currently sitting at QB7 for the year. The Buccaneers defense has offered little to no resistance to opposing quarterbacks, as they have allowed nearly 300 passing yards per game. Murray is a must start in all leagues.
Jameis Winston, Tampa Bay Buccaneers (vs ARI)
Matchup Winston makes his way back onto the start list with a great matchup against the Cardinals secondary. Both the Buccaneers and the Cardinals have bottom five pass defenses in the league. This game should be a high scoring affair with both quarterbacks having plenty of opportunities to torch the defense. I wouldn't be surprised if both Murray and Winston finish as top-five quarterbacks in Week 10.

Sit 'Em QBs
Baker Mayfield, Cleveland Browns (vs BUF)
I'm not sure if it's necessary to put Mayfield as a sit this week. He has been a sit almost every week this season. The only reason he is being included this week is because I wouldn't even start Mayfield in two-QB leagues… It's that bad. Buffalo has only allowed a single QB to post a QB1 performance this season, and that was somehow Ryan Fitzpatrick of all people. Anyone is better than Mayfield this week.
Jared Goff, Los Angeles Rams (@ PIT)
Since acquiring Minkah Fitzpatrick, the Steelers defense has been nasty. They have 29 sacks on the season and 22 turnovers. They are only allowing opposing quarterbacks roughly 200 yards per game at Heinz field. With Bud Dupree and TJ Watt really turning the corner, Goff is going to see a lot of pressure all game. Goff has proven that he does not handle pressure well, as seen by last year's Super Bowl. Try to lean towards another available option.
Kirk Cousins, Minnesota Vikings (@ DAL)
Kirk Cousins has been much improved since Week 5. Although, it is worth noting that Cousins has been fortunate enough to play five consecutive plus matchups against weak teams. That won't be the case when he heads to Dallas Sunday night. The Cowboys boast a solid pass defense, currently ranked #7 in the NFL. Cousins won't have his top target, Adam Thielen, to throw the ball to either. Look to fade Cousins in Week 10.


Start 'Em RBs
Marlon Mack, Indianapolis Colts (vs MIA)
Marlon Mack has been hit-or-miss this season. What's worse is that the Colts have decided to not allow Mack to be a part of the passing game, with only 11 receptions on the season. The Dolphins coming to Indianapolis should help Mack this week. The Dolphins are allowing nearly 5 yards per carry and 9 touchdowns on the season. It's now or never for Mack. He has a RB2 floor with RB1 upside this week.
Devin Singletary, Buffalo Bills (@ CLE)
Singletary appears to have taken over the Bills backfield as he has seen more touches than Frank Gore the past two weeks. The Browns have a dreadful run defense, allowing 141.2 yards per game and 8 touchdowns on the season. Phillip Lindsay scored 15.2 fantasy points last week on just 9 touches. Singletary should be set for a big game.
Tevin Coleman, San Francisco 49ers (vs SEA)
This is a nice matchup for Coleman as he faces the ailing Seahawks defense. The Seahawks have allowed a top-15 back in five of their last six games, including Ronald Jones. The 49ers and Tevin Coleman are leaps and bounds better than the Buccaneers and Ronald Jones. San Francisco should be looking to get the ball to Coleman early and often as the established top back in their backfield.
Sit 'Em RBs
Todd Gurley, Los Angeles Rams (@ PIT)
I know that I have Gurley on my sit list almost weekly now and I promise that I don't hate him. But he has been awful this season, currently listed as the RB25 in PPR formats. The bad matchups continue when the Rams head to Pittsburgh this Sunday. The Steelers are likely going to attempt to neutralize Gurley and make Goff beat them through the air. Gurley's one saving grace in 2019 has been his 7 touchdowns this season. However, it is difficult to bet on touchdowns in a poor matchup. Try to fade Gurley, if you can.
Devonta Freeman, Atlanta Falcons (@ NO)
As I'm going to state with most of the players on the sit list this week, I understand that you likely must play them, and Freeman is no exception. However, the Saints have not allowed a top-10 running back season, and only Ezekiel Elliott has finish as a top-21 back in New Orleans. There is a real chance that Freeman puts up a dud this week.
Lions Running Backs (@ CHI)
There are several factors that make the Lions backfield unusable on Sunday. First, the Bears have one of the best defenses against the run, allowing just 93 yards per game. Second, nobody really knows who is going to get the ball for the Lions. With J.D. McKissic and Ty Johnson both receiving opportunities, it is a toss up for who will get the ball. It's a bad matchup with the epitome of a running back by committee. Stay away if possible.


Start 'Em WRs
Golden Tate, New York Giants (@ NYJ)
Tate has been surprisingly good this season, including that crazy one-handed catch he had last Monday night against the Cowboys. Tate has scored at least 10 points in his last four games. Week 10 should be no different with a plus matchup against the Jets. He should be a safe WR2 this week with some low WR1 upside.
Allen Robinson, Chicago Bears (vs DET)
I'm hesitant to list Robinson as a "start" in Week 10 due to the abysmal quarterback play in Chicago as of late. However, despite Trubisky throwing him the ball, Robinson is still averaging a respectable 14.6 points per game in PPR leagues. On top of that, he is one of the league leaders in target share, seeing over 26% of Trubisky's pass attempts. Adding to this tasty recipe, he gets a home game against the second-worse pass defense in the NFL. The floor should be high enough to keep Robinson risk-free for Week 10.
Zach Pascal, Indianapolis Colts (vs MIA)
Zach Pascal kind of burst on to the scene out of nowhere. With TY Hilton out, Pascal has assumed the #1 WR role in Indianapolis nicely. He had a great game against the Texans in Week 7, and another great one last week in Pittsburgh. The Dolphins defense is substantially worse than both prior teams mentioned. As long as Hilton remains on the sidelines, Pascal appears to be a start most weeks.


Sit 'Em WRs
Robert Woods, Los Angeles Rams (@ PIT)
It is shocking how big of a difference Cooper Kupp has made on the rest of the offense. Robert Woods was a low WR1 all last season. This year? He has scored more than 15 points twice in eight games. The Steelers have only allowed a single WR to post WR1 numbers since Week 2. If a Ram is going to add to that list, it is going to be Cooper Kupp, not Woods.
Jarvis Landry, Cleveland Browns (vs BUF)
Baker Mayfield's struggles have obviously impacted Jarvis Landry and OBJ, as they are currently ranked WR29 and WR26 respectively. The Browns are going to be in trouble when the Bills come into town on Sunday. The Bills have allowed the third-fewest fantasy points to the WR position. You probably have to start Landry this week with all of the players on bye, but hold low expectations for Landry this week.
Tyler Lockett, Seattle Seahawks (@ SF)
I'm not saying the go and bench Lockett this week. That's not practical in a week with some many players on bye. However, don't expect Lockett to do anything crazy this week. The 49ers have allowed just 138.1 yards per game through the air, which is unheard of. Additionally, the Seahawks just signed Josh Gordon off waivers, which will impact all of the current receiving options in Seattle. Lockett has a low WR2 ceiling at best.