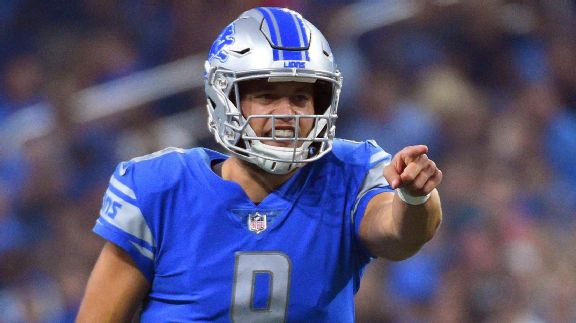 Written by Chad Samuels
26 September 2017
Last week, we opened up a new service where you can submit your dynasty roster to be reviewed by me. Then, in my review, I give my thoughts on strategy and how to manage your roster from the dynasty perspective. The response last week was more than I expected. Thank you all for your requests. I have done my best to keep up and will finish off the final requests early this week. There are too many to list them all. But I do have two this week that I want to share. The assessments can get lengthy, so I will post them separately. The next one will be published Thursday.
I would now like to introduce you to Rocky. He plays in a 12-team league with 24-man rosters. There are 20 injured reserve spots, which begs teams to stash players on IR. There's PPR scoring with bonuses for reaching certain yardage benchmarks. He can also start two flex players from any position but quarterback. Here is what I wrote to Rocky.
Team Assessment 
Hi, Rocky. I enjoyed your team name, Trust the Process. In dynasty, that is what you must do. It is very appropriate for a name. This is your roster, with the starters in bold:
QB: Patrick Mahomes, Marcus Mariota, Matthew Stafford
RB: Ameer Abdullah, C.J. Anderson, Isaiah Crowell, De'Angelo Henderson, Kareem Hunt, Wendell Smallwood, Dwayne Washington
WR: Doug Baldwin, Martavis Bryant, Jermaine Kearse, DeVante Parker, Golden Tate, Kendall Wright
TE: Jack Doyle, Tyler Eifert, Gerald Everett, Hunter Henry, Zach Miller
K: Blair Walsh
D: Cardinals, Falcons
IR: Ryan Tannehill, Kenneth Dixon, Allen Robinson, Caleb Sturgis
Given the injuries here, I think this is a middling team, and how you set your lineup can make or break your season. The players you start at flex are not exciting, but they are serviceable and will give you production.
Stafford is overachieving thus far. He could continue to produce at a high level, but odds are you will probably mix in Mariota throughout the season. Mariota has missed time in each of his first two seasons due to injury and I would not be surprised if he misses more time. Alex Smith has locked down the Chiefs' starting job for now, and it will probably be 2018 before Mahomes has a chance to start. As long as Kansas City is winning games, Smith will remain the starter. Unfortunately for you, the Chiefs are a solid bet for the playoffs.
Hunt is part of the reason why the Chiefs are good this year. Barring injury, it looks like he will be your top running back option this season. Speaking of injuries, Anderson is off to a good start. He needs to stay healthy, which he has not been able to do in previous seasons. With the bonus for 100-yard games, it's hard to find a backup on your roster with whom you can feel comfortable replacing Anderson should he get hurt. I understand Henderson as a handcuff, but Denver's depth chart lists Jamaal Charles ahead of him. It will take multiple injuries to the Broncos running back corps for Henderson to become viable. If you can find a serviceable option on the waiver wire, Henderson is a potential cut.
The Eagles have two aging backs in Darren Sproles and LeGarrette Blount. The other running backs in Philadelphia do not have much draft pedigree. I would not be surprised if the Eagles invest in another running back through the 2018 draft. While Smallwood is a current backup, he is a potential cut or an immediate sell should he gain starter snaps. The odds are against him being a lead back in 2018. If you can turn a profit for him or find a player who holds more future value, I would get Smallwood off my roster.
Editor's note: After this article was submitted, it was confirmed that Sproles is out for the season due to a broken arm and a torn ACL. Chad still considers Smallwood to be a player Rocky should sell. 
Your wide receivers all have solid floors. The Seahawks' passing offense has turned it on late after getting off to a slow start in each of the past two seasons, so have patience with Baldwin. Tate has surprised me and is worth starting. Wright could be a cut as the Bears' passing game has looked horrible. The key to your receiving corps is Bryant. He is always a suspension risk and should be moved from your roster. If you can package a couple of players to get a better option to pair with Robinson in the future, it would go a long way to improving your WRs. The last thing you need is another drug suspension from Bryant.
You have a lot of tight ends, and I see why you are holding them. Doyle has been a safety valve for Jacoby Brissett. Everett has played well, and the Bears have little to throw to outside of Miller. Still, you might want to part with one of them in exchange for another wide receiving option.
The Falcons' defense is decent. The Cardinals could have a top defense, or you could choose to stream defenses on the waiver wire. Try to target teams playing the Bengals, 49ers or Giants. I expect the Bengals to improve but for now, you can try to capitalize on their low point totals. The Giants can't block anybody. Through September and possibly longer, target whoever is playing them as a waiver wire pickup as well.
Waiver Wire
As the season goes on, the quality of talent on the waiver wire becomes less and more speculative. At this point, your waivers are picked pretty clean at running back, and the wide receivers available are not that exciting. Ravens running back Alex Collins is a worthy pickup. If either Terrance West or Javorius Allen miss time due to injury, Collins could work in a committee. Collins is only good for the first 10 weeks of the season, however, since Danny Woodhead, currently on IR, is a strong candidate to return after Week 10. Chargers undrafted rookie running back Austin Ekeler is a name to watch. He wasn't expected to make the final roster and at only 195 pounds, he will be only a change-of-pace back and catch some passes out of the backfield. Yet, he should be watched. If his snap count rises, he becomes a viable pickup thanks to your depleted waiver wire. The Redskins' Ryan Grant and the Saints' Brandon Coleman are the top producers at wide receiver. I do not think either has enough upside to add to your roster right now. Grant is intriguing to watch as his value is dependant upon Josh Doctson's play and health. It will be worth tracking which of those teammates plays more snaps. The Colts' Kamar Aiken is worth a pickup though. He is seeing a high volume of snaps in Indianapolis. He may not be that productive now, but when Andrew Luck gets back, that volume could translate into increased production.
Trades
Trading can be difficult because some owners do not trade often. But it is a critical element to the health of a dynasty roster. If you can trade, do so. This season is the season to trade Bryant. He may have beaten his addiction, but it is easy to fall off the wagon. Keeping him is not worth the risk of another long suspension. Sell him while he is on the field and producing.K Dixon is currently on season-ending IR, but he is another player who, once healthy, you should trade for anything you can for him. The prospect of another suspension in the future lingers over him, too. Smallwood and Washington are players to deal for draft picks once they get an opportunity to start and see their values rise. They alone might fetch only a third-round pick -- packaging your third-round pick with one of them might land you a second-rounder -- but gaining those picks can help you structure another trade for a top-level rookie next year.
Since you have so many IR slots, inquire to see if you can get David Johnson at a discount. He might cost three first-round picks. If you can get him for two first-rounders, it's a win. He will likely be back in time for the fantasy playoffs, which could boost your championship run. Johnson and Allen Robinson will also not be among your top-10 scorers, giving you an advantage for next season when it is time to cut players. Another possibility is trading Johnson in the offseason for three first-round picks and locking in a value gain.
Finally, once the season is over, do not be afraid to trade a top-10 player on your roster for a player who might possibly be in the top 10 for you along with a draft pick. Gaining that pick is valuable. I would watch the quarterback position as you might find a Trevor Siemian-type player whom you can add for cheap and then drop them.  


Never miss ASL's latest fantasy sports news. Send us an email at This email address is being protected from spambots. You need JavaScript enabled to view it. and list the sports you are interested in (NFL, NBA, MLB, NHL, EPL) to start receiving ASL's newsletter.
Get In-Season Analyzer for lineup, waiver and trade help with blended projections from Pro Football Focus, 4for4, Fantasy Gurus, NumberFire and Fantasy Sharks.