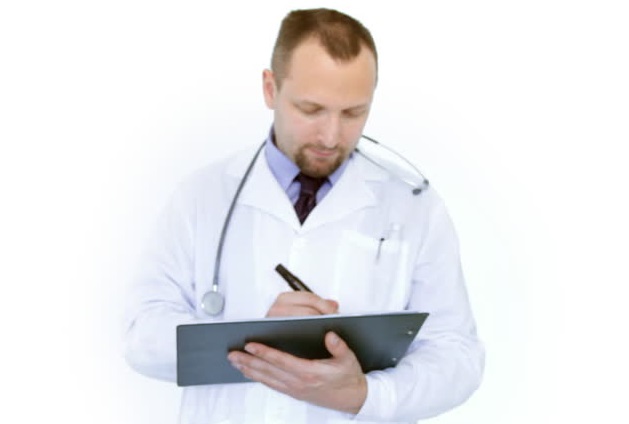 Written by Chad Samuels
19 September 2017
I enjoy dynasty fantasy football because building a consistently winning team requires deeper and longer-term management strategy and more than single-season player knowledge. Team management strategies for winning dynasty versus redraft leagues can be likened to chess versus tic-tac-toe. I write a weekly column, Dynasty Corner, to help you optimize your dynasty team management strategies. Some popular examples are:
401K Roster Building Method: Startup Draft in Action
Dynasty Corner: Beware of Win-Now
I've always loved talking shop when it comes to fantasy football and it's always a good idea to have a second pair of eyes when it comes to our dynasty rosters and strategy. I frequently receive emails and texts with fantasy football questions and I especially look forward to roster evaluations as they engage me with endless possibilities.
However, I know it's often more helpful to get specific recommendations for your team rather than just generic strategy and football knowledge. So, due to popular demand, I have decided to make "Chad's Dynasty Diagnostic" an official service. This week, I will handle as many requests as I can, free of charge. To receive a diagnostic, write to This email address is being protected from spambots. You need JavaScript enabled to view it. and send a link to your team.
In return, you will receive a three-point diagnostic:
General Assessment: An overall outlook of your team and the strengths and weaknesses of your roster.
Waiver Suggestions: An analysis of who to drop and who to pick up, plus an explanation of how these pickups can help you.
Trade Suggestions: This analysis can be general or specific.
Based on a request I received last week, here is an example how my "Dynasty Diagnostic" service might be able to help you. Note: I sent my response the same day I received the request, but now this example is a little dated.
Gathering the Information
The best thing this owner did was send me a link to his league's website so that I could see his team, the scoring system and the roster requirements directly. Access to the league's waiver wire is a bonus. It cuts out the back-and-forth on who is available and allows me to identify targets faster. This was a standard PPR league with a 24-man roster for each team. Owners had to start 1 QB, 2 RBs, 3 WRs, 1 TE, 1 Flex (RB, WR, or TE) plus a kicker and a defense. The PPR scoring makes the running back position deeper. They become less of a priority if you can start four solid wide receivers each week. Twenty-four players seems a little light for a roster, so some of the late-round waiver wire fliers probably would not last if picked up and would not be worth holding.
The team, Rhino Rage, has the following roster with projected starters in bold. His quarterbacks are Sam Bradford, Andrew Luck and Scott Tolzien. His running backs are Ameer Abdullah, Leonard Fournette, Ronnie Hillman, Ryan Mathews, Jerick McKinnon, Thomas Rawls, Wendell Smallwood, Jonathan Stewart, and Chris Thompson. Wide receivers were definitely a strength of this squad with John Brown, Dez Bryant, Corey Coleman, Chris Conley, Brandin Cooks, Eric Decker, Alshon Jeffery, and Marvin Jones. The Rhinos have Charles Clay and Jordan Reed at tight end. Graham Gano and the Steelers Defense round out the kicker and defense/special teams spots.
The Assessment
The starting roster fills out nicely. I like that this team can fill the three wide receiver spots and a flex with four solid receivers. I listed Bradford as the starter because Luck is currently out with no timetable for his return. There is increasing concern over when he'll return, and I've been hearing reports that with as bad as the Colts are without Luck, he wants to be 100 percent healthy when he takes the field. If the Colts start 0-4, who knows what they will do with Luck this season? He is your stud and when he gets healthy, you start him. Tolzien doesn't give you an advantage and should be cut for another player.
For now, tab Sam as your starter and take whatever Luck gives you. Teddy Bridgewater is on the PUP list and if Sam plays well, it will be unlikely Bridgewater hits the Vikings' roster and wrests away Bradford's starting job this year. It is in Minnesota's best interest to control things so that 2017 doesn't count toward Bridgewater's contract as they didn't pick up his fifth-year option.
At running back, Fournette is a stud. He runs mean and that will help his stat line. Hillman and Mathews are free agents and should be cut. McKinnon is significantly behind Dalvin Cook, and the Vikings have shown in the past they were not willing to give a full starting job to him should their lead back get hurt. For these reasons, he is on your roster bubble. If you can find better options after cutting Tolzien, Hillman and Mathews, then you can cut him, too.
Stewart is your second starter and with Christian McCaffrey receiving snaps, Stewart's career could be lengthened even as his skills decline. I think of him as a lesser version of Frank Gore. Stewart is good for 2017 and possibly 2018. Stewart is a hold-and-start as long as he remains viable. Keep in mind for future drafts that you will need to draft his replacement. Finally, Seattle, in terms of its backfield, has slowly been turning into the New England Patriots of the NFC since the departure of Marshawn Lynch. If you fall out of contention and Rawls has a stretch of increased production, consider moving him for a draft pick.
Injuries are always a possibility. The quarterback position here is already thin, and the running back depth worries me if Fournette or Stewart misses time. This team might struggle if a couple of injuries occur, but there are players whom you can drop to improve your roster.
Wide receiver is the strength of your team and in a PPR league, that is where your strength should be. Good job. I like Decker, who gives you short-term depth. Conley is young and should be on your roster bubble. He is clearly behind Tyreek Hill and Travis Kelce when it comes to targets. He could emerge, but it's a longshot that it will happen. He is someone I would consider waiving but only if it's absolutely necessary.
I think you are right where you need to be at TE. Reed, when healthy, is a top option. He has a toe issue and it remains to be seen how he will produce with it. However, I don't think it will matter much as you have Clay to back him up. Clay is a tight end I have been warming to for the past week or so. With Buffalo totally revamping its receiving corps, there will be targets to share when the Bills throw. This should make Clay viable as a starter throughout the season. He's not elite, but he will provide middle-of-the-road numbers when you have to start him.
Gano and the Steelers' defense are fine. The only thing I would mention is there are 19 defenses rostered in your league. Do not drop the Steelers when they have their bye as you may not get them back. It would be better to either take a zero or add a second defense for a week.
Waiver Suggestions (as of Sept. 11)
Since your league is a full PPR league, Tarik Cohen is the name in bright lights. The Bears' offense is depleted with injuries. He should see more touches and I would expect him to play out wide a little bit while Jordan Howard is at running back. I think Cohen should be your first target on waivers. Siemian should replace Tolzien. I think he is good enough to where you can play a QBBC (quarterback by committee) approach with him and Bradford. Kerwynn Williams and Malcolm Brown are good pickups as well. Williams will see early production with David Johnson out. Brown is the established backup to Gurley with not a lot of competition for touches behind him if Gurley gets hurt. Branden Oliver, James Conner and Matt Breida round out the running back targets.
All of those players are backups but have upside that could be realized with an injury. Oliver is getting some touches already, so he is the leader among those three backs. Long term, I like Conner most because he is big, has the draft pedigree, and Le'Veon Bell misses quite a few games. Finally, put Chargers RB Austin Eckler on your watch list. He wasn't expected to make Los Angeles' 53-man roster, but he is great for his size. The fact that they kept him and gave him some snaps in Week 1 means you need to watch him. If his snap count rises a little more, you will need to pull the trigger and add him to your roster.
Finally, the Cardinals raided D.J. Foster from the Patriots' practice squad after passing up on him on waivers once already. Arizona also re-signed Chris Johnson. Williams should still get the first chance to start and if he performs well, these signings will not be fantasy-relevant. If Foster was a significant upgrade, the Cardinals would have grabbed him when he was cut earlier this month. Chris Johnson was cut by Arizona prior to the season, so the Cardinals' organization felt Williams was the better player anyway. If either Williams is ineffective or Johnson outplays him, it will give the Cardinals a reason to change this assessment. 
Trades
Trading is tough to assess because each league has a different chemistry. Some leagues trade often and others swap hardly at all. Who is valuing rookie picks and who is not? For these reasons, you should send similar offers to all teams when looking to move a player. You need only one team to accept your offer. Trade players who hold some value and should not be dropped. It would be a good idea if you can move them from your roster for market value. I already alluded to Rawls as a flip candidate. Smallwood, if he gets some starts, could be worth flipping as well. The Eagles' running back corps has two aging backs in LeGarrette Blount and Darren Sproles. It is reasonable to believe that in 2018 the Eagles will address the running back position in the draft. Such a move would kill Smallwood's value, so get ahead of it. Smallwood is a player you probably will not be able to trade outright but rather as a throw-in as part of a larger deal.
That larger deal could include Dez Bryant. Dez will turn 29 in November. Odds are we have already seen his best statistical season and his numbers will decrease when he turns 30. Players such as Decker and Brandon Marshall are the exception to the rule when it comes to age, so do not assume he will be like them. Part of the 401K strategy is to sell players before their value drops in an effort to keep your roster healthy and full of growth-potential players. Dez it right at that drop point. Even if you can sell him, you would still have enough wide receiver depth for a playoff run and be able to restock for the future. When you trade Dez, try to get multiple pieces. That will reduce the risk and increase the odds of you winning the trade. You just need one player to hit in order to have a positive return.
Get Your Own Free Assessment from Chad's Dynasty Diagnostic Service
It's always a good idea to have a second pair of eyes when it comes to your dynasty roster. People place different values players and sometimes we have blind spots when it comes roster construction. If you would like me to look at your roster, shoot me an email at This email address is being protected from spambots. You need JavaScript enabled to view it.. Make sure to include a link to your team and your team's name. I will handle the requests on a first-come, first-served basis. I will try to respond to all, but I can't promise that; it will depend on how many requests I receive. Also, by making this request, you agree to allow me to post my response on ASL's website. However, I will keep your name and league link private.
Never be left out in the cold with the latest news in your favorite sport as well as fantasy football information. Sign up for ASL's newsletter and get it all in your inbox. Just shoot us an email at This email address is being protected from spambots. You need JavaScript enabled to view it. with the sports you would like and we will get it to you.