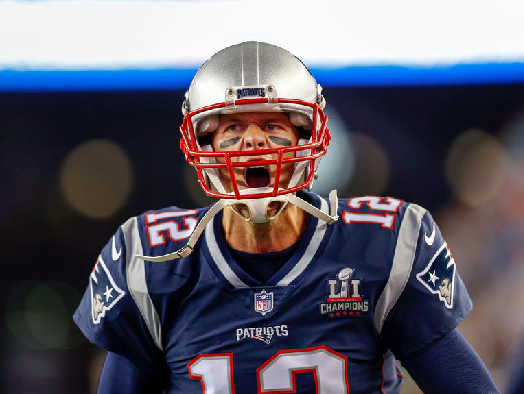 Written by Levi Andrew
18 September 2017
Suffering a loss is never a good feeling. I felt that this weekend after losing 30-12 as the assistant coach of my son's youth football team. Yes, they are 6- and 7-year olds. We have a strong team, but I think the kids were still at home in bed. Afterwards, I went home and spent 4-5 hours binge-watching American Vandal. Pretty funny show; I highly recommend it if you're into mockumentaries. Anyways, let's move past what's going on in my life and break down the weekend in the NFL.


Denver Broncos 42 – Dallas Cowboys 17
The Broncos came out turned up to 11 and never turned down the volume. They brought the heat to Dak Prescott and Ezekiel Elliott, leaving Zeke with just 8 yards on nine carries and four catches for 14 yards. Dak ended the afternoon with 238 yards, two touchdowns and two interceptions while leading Dallas in rushing with 24 yards. Dak is now halfway to his interception total from last year, four. Facing Denver's defense isn't an easy task, but I didn't envision Dallas getting dominated this badly. At least Dez Bryant fared well. Although he caught just seven of 16 targets, he came away with 59 yards and a TD against a great pass defense.
Trevor Siemian has now put together back-to-back games with more than 20 fantasy points. This may be the time to add him to your roster if you are hurting at the QB position or if you don't trust your starter after Week 2. Emmanuel Sanders and Demaryius Thomas each caught six of their eight targets, but Sanders found the end zone twice. Thomas had the edge in yardage, 71-62.


Takeaways: With no run game to jump-start the offense, Prescott could not find his rhythm. This proves that the Cowboys' offense would be nothing without Zeke. The O-line, which has been the heart of this team over the past two years, did not hold up well in this game. Let's hope Dak and company figure it out and bounce back against the Arizona Cardinals.
Siemian, in my opinion, needs to be owned in all leagues after how he has performed in these first two weeks. If he can keep this play up and cut down on the mistakes, he could finish the year as a top-10 QB.


Tampa Bay Buccaneers 29 – Chicago Bears 7
Everyone expected the Bears to perform like this last week against the Falcons, but they held their own and put up a fight. In Week 2, however, they looked like a bear that has been running through the woods after being shot by an arrow. They could not get a single drive going. Jordan Howard went for a lousy 7 yards on nine carries. Everyone's prized wavier wire add Tarik Cohen rushed seven times for 13 yards but also caught eight balls for 55 yards. After the game, Brad Biggs of the Chicago Tribune tweeted that Howard left the stadium with his right arm in a sling. He was on the injury report this past week with a shoulder injury, so this could be really bad news. Let's hope it's nothing more than a little AC sprain and that he won't require a huge amount of time off.
Looking to the other side of the game, Mike Evans showed why he is a top-five wideout, hauling in seven of his nine targets for 93 yards and a TD. Jacquizz Rodgers may make it hard for Doug Martin to reclaim the starting RB job. Rodgers finished with 19 rushes for 67 yards and a score and spent most of the second half on the sideline as the result had already been decided. Jameis Winston compiled 204 yards and one touchdown for a mediocre total of 12 fantasy points in a four-points-per-passing-TD league. 


Takeaways: With Howard possibly facing a lengthy absence, Chicago could easily turn into a fantasy wasteland. They have zero decent wide receivers and even with Howard out, I don't forsee Cohen doing much either. You can safely drop any Bears not named Howard or Cohen.  
Tampa Bay looked really good in this game, but facing Chicago's horrible defense doesn't give us a truly clear picture of how good the Bucs can be. The Vikings will present a tougher test for this offense next week.


Seattle Seahawks 12 – San Francisco 49ers 9
Carlos Hyde was talked about negatively all summer long. Well, on Sunday afternoon in Seattle, he went out and put up 124 yards on 15 carries. He could have gained even more if not for all of the penalties San Fran committed. Matt Breida even ran for 35 yards on four carries against the Seahawks' run-stopping front seven.
Eddie Lacy was a healthy scratch for the Seahawks after "starting" last week. This week, Thomas Rawls started but didn't do much. Instead, it is Chris Carson who has proven to be Seattle's most competent back behind its putrid offensive line. He registered 93 yards on 20 carries. However, the play of that O-line is going to get Russell Wilson hurt again this year.


Takeaways: Seattle has almost zero to offer for fantasy owners right now. Yes, you should own Carson and Wilson, but Jimmy Graham has not been too involved in this offense because Wilson has no time to throw. Until we see improved offensive line play here, I wouldn't start anyone on Seattle other than maybe Wilson if I had no other choice. Lacy seems safe to drop in most redraft leagues and is a hold in dynasty.
Hyde looks to be coming on as a low-end RB1, partially because so many other running backs have disappointed thus far. After watching the Redskins' Chris Thompson run and catch all over the Rams today, Hyde is certainly an RB1 for Week 3.


Tennessee Titans 37 – Jacksonville Jaguars 16

Marcus Mariota had a decent Week 2, throwing for 215 yards, one TD, one INT and adding 24 yards on six rushes. Delanie Walker nabbed all four of his targets for 61 yards and actually scored a 1-yard rushing touchdown. After watching this game, I would have a hard time starting DeMarco Murray, who rushed just nine times for 25 yards. Meanwhile, Derrick Henry carried the rock 14 times for 92 yards and a score.
Blake Bortles didn't seem to care that Allen Robinson wasn't playing; Marqise Lee and Allen Hurns both had pretty good days. Hurns recorded six catches for 82 yards and a touchdown. Lee was targeted a team-high 12 times and caught seven passes for 76 yards. Leonard Fournette rushed 14 times for 40 yards but saved his fantasy day with a TD when the Jaguars were trailing 30-3 in the fourth quarter. If you streamed the Jags' defense, I'm sorry. They went from a dominating 10 sacks a week ago to one today. The Titans have an amazing O-line so Jacksonville could turn it around next week.


Takeaways: If you play in a PPR league, the Jaguars' offense offers plenty of potential. There may always be garbage-time scoring for the Jags. Outside of Hurns and Lee, Fournette is your only weekly starter here at this point.
One week after Titans rookie wideout Corey Davis' spectacular NFL debut, he was targeted only three times. By comparison, Rishard Matthews and Eric Decker each saw five targets, tying for the team lead. If you were a smart Murray owner and drafted Henry as a handcuff, you should be fine this next week. But if you didn't tie Henry to DeMarco, do everything you can to trade for the Alabama product. Murray, a preseason top-10 pick, could be a backup in the coming weeks.


New England Patriots 36 – New Orleans Saints 20
If you read my Week 1 Wrap-Up article, I told you that Tom Brady and the Patriots were going to go into New Orleans and ball out. That's exactly what TB12 did, racking up 447 yards and three TDs. Brady was on a mission after being embarrassed in Foxborough last week. Rob Gronkowski turned it on as well, catching six balls for 116 yards and a touchdown. Unfortunately, he left the game early with a groin injury. Brandin Cooks disappointed yet again, finishing with just two catches for 37 yards. Cooks has only five catches for 125 yards on the season. Chris Hogan came to life, accounting for one of Brady's touchdowns as well as 78 yards on five receptions.
I guess that embarrassing Week 1 loss lit a fire under the Patriots' defense, too. The Saints, whose offense is traditionally fantastic at home, had just 13 points before a junk-time TD in the closing minutes. Brees finished with 356 and two scores. Michael Thomas had a better outing in Week 2, catching five balls for 89 yards. Coby Fleener has tallied double-digit fantasy points in each of the first two games. I didn't even have him in my top-25 TEs this offseason. He should be added and be ranked inside the top 10 on a weekly basis now.


Takeaways: If Gronk's injury is serious (hopefully not), look for James White to get even more involved in the passing attack. You can't bench Cooks, but I would definitely look to move him for another high-quality WR. He's too dependent on big plays, making him a risky start even though he's ranked as a WR1 in most weeks.
Fleener has looked like the real deal through the first two weeks of the NFL season. Even in losses, he's capable of providing a good amount of points to your fantasy team. Look to add him if he's on the wavier wire.

Houston Texans 13 – Cincinnati Bengals 9 
Oh, how could I forget about that miserable Thursday night game?
Andy Dalton looks nothing like the Red Rifle with his current play. More like Little Red Riding Hood running from the Big Bad Wolf. With the weapons he has around him in A.J. Green, Joe Mixon, John Ross and Brandon LaFell, Dalton can do more than enough to win football games.
Houston, I think we found a QB. Deshaun Watson targeted DeAndre Hopkins 13 times, resulting in seven catches for 73 yards. Watson provided the play of the game, a 49-yard TD run on which he made defenders look stupid.


Takeaways: Until further notice, Green is the only Bengals player worth starting. Dalton can't throw his way out of a paper bag right now. Still, Green is a must-start on pure talent alone. He can catch a pass 5 yards from the line of scrimmage and take it to the house.
After being a bust last season, Hopkins is back as a high-end WR2 right now with Watson forcing him the ball. If the Texans' offense can get more going when Will Fuller and any of their tight ends get healthy, Hopkins could become the WR1 we know he is.
As always, follow me on Twitter: @LeviAndrewFF. And like our Facebook page for more articles.
Never miss ASL's latest fantasy sports news. Send us an email at newsletter@advancedsportslogic.com and list the sports you are interested in (NFL, NBA, MLB, NHL, EPL) to start receiving ASL's newsletter.