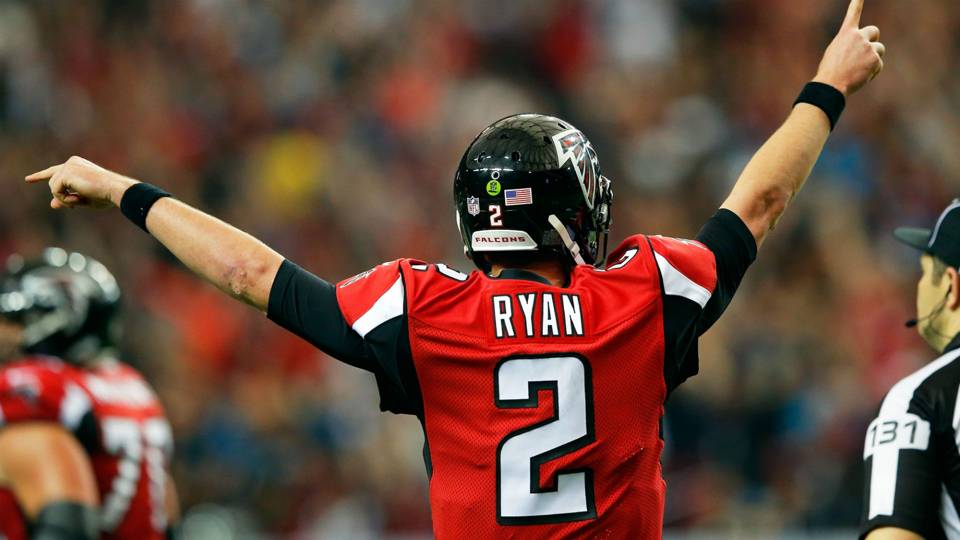 Written by Brian Murphy
29 December 2016
"Most valuable" can have different connotations and interpretations. For this article, I'm taking the word "valuable" quite literally. Which players created the most value for their owners, from draft day through Week 16? Here is the MVP at each of the offensive skill positions, honorable mentions included.
QUARTERBACK
Matt Ryan, Atlanta Falcons
Ryan has been a QB2 for the past three seasons. This year, he very nearly became the No. 2 QB in fantasy, right on Drew Brees' heels. Not bad for a 31-year-old who was drafted between Andy Dalton and Ryan Fitzpatrick this summer. Julio Jones can help only so much; it was the balanced running game provided by Devonta Freeman and Tevin Coleman who made life much easier for Ryan.
HONORABLE MENTIONS: Dak Prescott, Dallas Cowboys; Derek Carr, Oakland Raiders; Kirk Cousins, Washington Redskins; Marcus Mariota, Tennessee Titans
WIDE RECEIVER
Tyrell Williams, San Diego Chargers
A bevy of qualified nominees here, but I'll choose Williams, who went from early-season pickup to fantasy's No. 13 WR. Williams was also one of the position's most consistent producers. He finished eight games with double-digit points, something only nine other wide receivers matched or exceeded. He and Keenan Allen should form quite the duo going forward.
HONORABLE MENTIONS: Jordy Nelson, Green Bay Packers; Davante Adams, Green Bay Packers; Tyreek Hill, Kansas City Chiefs; Doug Baldwin, Seattle Seahawks; Michael Crabtree, Oakland Raiders; Michael Thomas, New Orleans Saints; Jamison Crowder, Washington Redskins; Rishard Matthews; Tennessee Titans; Terrelle Pryor, Cleveland Browns
RUNNING BACK
LeGarrette Blount, New England Patriots
Finally, a year in which we could wholly trust a Patriots running back. Blount, a mid-to-late-round pick in drafts, heads into Week 17 with a league-leading 17 touchdowns. The scoring started in Week 1 and was spread out fairly evenly. Blount finished only two weeks with fewer than nine fantasy points. That is the kind of bankable, consistent production that all owners crave.
HONORABLE MENTIONS: DeMarco Murray, Tennessee Titans; Jordan Howard, Chicago Bears; Jay Ajayi, Miami Dolphins; Melvin Gordon, San Diego Chargers; LeSean McCoy; Buffalo Bills; Spencer Ware; Kansas City Chiefs
TIGHT END 
Kyle Rudolph, Minnesota Vikings
It was another stressful year at the tight end position in fantasy. Unless you owned the cream of the crop, inconsistency was just a way of life. However, as a late-round flier, Rudolph turned in a lot of value as he is currently the No. 6 TE. He stayed healthy in consecutive seasons but improved upon his 2015 totals in catches and yards by more than 30 percent.
HONORABLE MENTIONS: Cameron Brate, Tampa Bay Buccaneers; Travis Kelce, Kansas City Chiefs