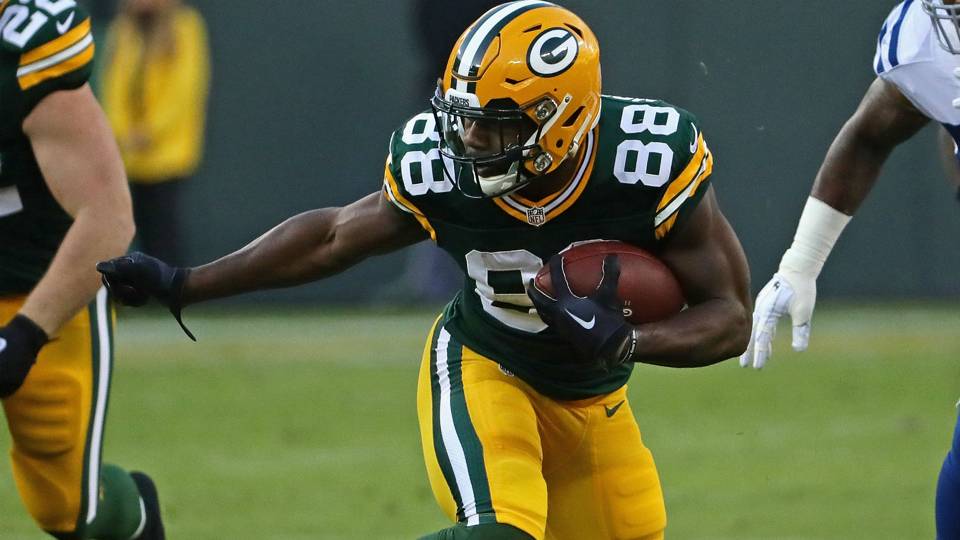 Written by Brian Murphy
22 December 2016
Here is this week's batch of starts and sits. I hope you make the right calls with your lineups this weekend; All that's riding on those calls is the ability to call yourself a champion; perhaps a little bit of money; greater respect from your friends and family; an actually enjoyable Christmas, etc. So, no pressure.
QUARTERBACK
Start: Ben Roethlisberger, Pittsburgh Steelers
In the past two weeks, Ben did what he usual does on the road: nothing much. He tossed three picks against the Bills and topped out with a turnover-free, one-touchdown performance against the Bengals. It was all more or less expected as Roethlisberger's home-road splits are jarring. Sure enough, he'll be back home on Christmas night to face the Ravens. Although Baltimore's defense does pose a tough task, it could be without cornerback Jimmy Smith. And again, Roethlisberger at home has been a stupendous player this season. His floor is about 260 yards and a couple of scores. 
Sit: Marcus Mariota, Tennessee Titans
No one would blame you for writing off Mariota's past two games simply because they came against the formidable defenses of Denver and Kansas City. However, don't snooze on the Jaguars. Yeah, their season was lost early and Gus Bradley is off to update his resume, but Jacksonville's pass defense has allowed the seventh-fewest fantasy points to QBs and held Matthew Stafford out of the end zone a few weeks ago. Just because the Jaguars are next up on the schedule by no means guarantees a cakewalk for the second-year star.
WIDE RECEIVER
Start: Dontrelle Inman, San Diego Chargers
Who is the Chargers' most consistent receiver currently? No, it's not Tyrell Williams right now. Inman has emerged as a safe and productive target for Philip Rivers, totaling at least five receptions in five of his last six contests. His three-game TD streak ended in Week 15, but he's a good bet to find the end zone against Cleveland, which has given up the fifth-most touchdown catches to wideouts. In a short amount of time, Inman has gone from being a speculative waiver wire add to a dependable WR2.
Sit: Tyreek Hill, Kansas City Chiefs
You should all remember what Hill did on a Sunday night in Denver a few weeks ago. I'm sure the Broncos haven't forgotten. Thus, I expect that defense to focus on the dangerous rookie and keep him well short of the 141 all-purpose yards and three touchdowns he racked up in Week 12. Jeremy Maclin's return has also delivered a hit to Hill's fantasy value (see last week zero catches on a mere three targets as evidence). Hill broke off yet another big play for a touchdown in Week 15, but that's how you should view him for Week 16: Big play or bust. And with low volume. Granted, Hill seems to make the incredible look routine, but I would side with safer commodities in my fantasy championship. 
RUNNING BACK
Start: Ty Montgomery, Green Bay Packers
So THAT'S what happens when Mike McCarthy entrusts Montgomery to lead his backfield. Although he won't be a true workhorse, Montgomery has basically ensured that he will see at least 15 touches against the Vikings. And don't let that matchup scare you; Minnesota just allowed more than 30 fantasy points to Colts running backs last week. If you include only the games in which he handled at least six carries, Montgomery has averaged better than seven yards per rush this year and feels like a cinch for double-digit points Saturday.
Sit: Kenneth Farrow and Ronnie Hillman, San Diego Chargers
It's a shame that such a friendly matchup in Week 16 has to be wasted on such an unappealing committee. With Melvin Gordon apparently needing more time to heal his injured hip, the Chargers will leave their running game in the hands of Farrow and Hillman once again. Both players were thoroughly unimpressive in a green-light matchup versus the Raiders last week. Even though the Browns positively laid down in front of Le'Veon Bell and LeSean McCoy over these past two weeks, I don't know how you could trust either Bolts back as anything more than a last resort flex.
TIGHT END
Start: Cameron Brate, Tampa Bay Buccaneers
Somehow still available in about 25 percent of fantasy leagues, Brate is a high-quality start versus the Saints, ahead of Jordan Reed, Martellus Bennett and another notable tight end whom I'll get to in a couple of sentences. Only Tyler Eifert and Travis Kelce have tallied more fantasy points than Brate over the past four weeks, during which time he reached 70 yards twice and scored twice. Partly because of his own production and partly because of the position's lack of production as a whole, the Harvard man is a rock-solid TE1 against the Saints.
Sit: Jimmy Graham, Seattle Seahawks
This one is pretty straightforward. Graham has caught two passes for a total of 47 yards since Week 13. The Cardinals, who have permitted the fewest fantasy points and just a single touchdown to tight ends, have kept all opposing TEs to no more than five catches and 53 yards in any game this season. Coincidentally, it was Graham who hit those numbers back in Week 7, but that's basically his ceiling for Saturday. You can do better, especially given Graham's recent slump.