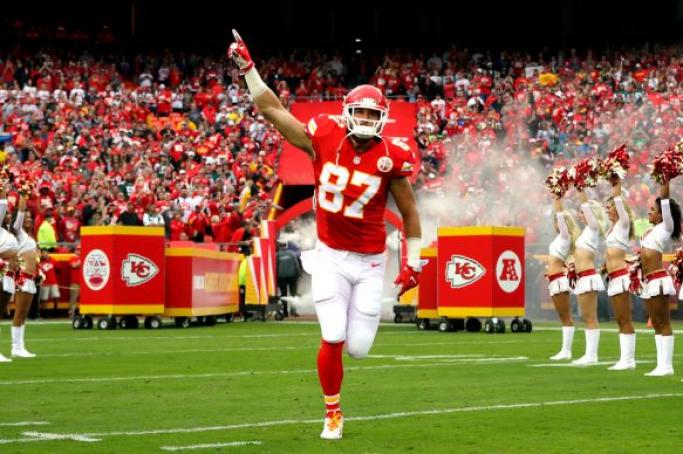 Written by Brian Murphy
13 October 2016
If you are starting these players, let this act as confirmation of your thought process. And if you are wondering whether you should put one of these players in your lineup, the answer is yes. 
Alex Smith, QB, Kansas City Chiefs
If you are yawning right now, don't worry. That's a common side effect when thinking about Smith. He's a totally unexciting player when it comes to fantasy. But with his extremely conservative nature and rushing ability, he always contributes something. And when he's got a great matchup, as he does this weekend versus the Raiders, he can become a legitimate fantasy starter. Oakland has allowed the second-most fantasy points per game to QBs and the third-most passing scores (12). If you are tired of being let down by Eli Manning or scared of the matchups awaiting Matt Ryan or Philip Rivers, go with Smith, whom The Machine has slotted as the No. 9 quarterback for Week 6.
Larry Fitzgerald, WR, Arizona Cardinals
I think The Machine is giving Fitzgerald his highest ranking across the entire internet. Third. Yes, he is The Machine's third-ranked wide receiver this week. That is not to say he doesn't deserve it. Fitzgerald has scored five times in five weeks and will see Carson Palmer back under center versus the Jets. Oh, the Jets. If you've been paying at least casual attention, you know that their pass defense is ... not great. They have been getting roasted by wideouts weekly. No matter if Fitzgerald is facing Darrelle Revis or slot corner Buster Skrine, he will have a plus-plus matchup Sunday. Many sites view him as a low-end WR1 or a rock-solid WR2. The Machine is predicting much bigger things. Only Antonio Brown and Jordy Nelson have a greater projected point total.
Ryan Mathews, RB, Philadelphia Eagles
Mathews is averaging just 3.3 yards per carry and might be sharing carries with a few other backs, but don't worry about those frivolities. All you need to know is that the Eagles have committed to him (once again) as their lead back, and the Redskins seem obligated to let opposing RBs tear right through them. They are permitting a league-high 5.1 yards per carry, and that number has gone up 7.9 over the past two weeks versus Isaiah Crowell and Terrance West. Mathews isn't a great player; he's just the next in line to succeed against Washington's run D and is projected by The Machine as the No. 13 running back this week.
Travis Kelce, TE, Kansas City Chiefs
So, back to how the Raiders' pass defense is awful. Thus far this season, that unit has given up the most 20-yard receptions (24) and the 40-yard receptions (9). Against tight ends specifically, both Hunter Henry and Antonio Gates found the end zone in Oakland last week, and the Silver and Black have allowed the sixth-most fantasy points per game to the position. The Machine has Kelce ranked third for this week, trailing Rob Gronkowski and Greg Olsen.