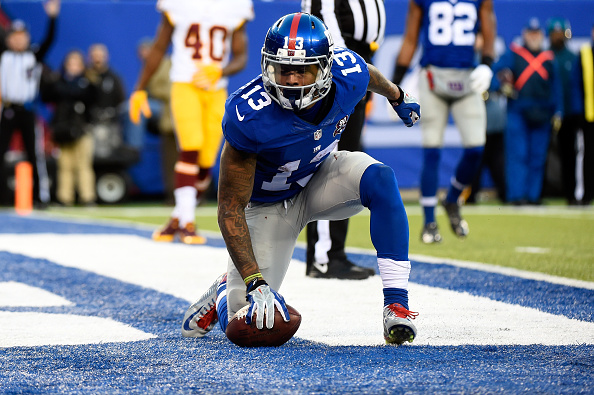 Written by Brian Murphy
04 October 2016
It's a long season. At least, that's what we tell ourselves when players we're counting on don't produce as expected in the early going. But it's not that early any longer. It is Week 5. At this point, players are generally who they are going to be. So, let's highlight some fantasy football commodities who posted a thin Week 4 box score and determine whether it is time to panic or time to try a little patience.
Jameis Winston, QB, Tampa Bay Buccaneers
Winston has turned the ball over 10 times this season. It's an alarming total considering he committed 17 turnovers during his full rookie season. And those turnovers have led head coach Dirk Koetter to admit that he is concerned about his franchise QB and wants to lessen his number of attempts (Winston has already topped 50 passes in a game twice this year). But does Koetter really have a choice? The Bucs' defense has been hot garbage thus far, and it could get noticeably worse now that defensive tackle Gerald McCoy is possibly facing a multi-week absence due to a calf injury. Winston may have to keep slinging it simply out of necessity, especially with Doug Martin currently sidelined. Also, facing the Cardinals, Rams and Broncos consecutively is a tough task for a young QB. I am going to preach Patience with Winston because he's got a true game-changing receiver in Mike Evans, who can cover up a lot of Jameis' mistakes, and the former Seminole's upcoming schedule is pretty cozy. Next Monday, he will take on the Panthers' collapsing defense followed by the 49ers after a bye. Then he will face the Raiders, Falcons and Bears, all at home. Furthermore, Winston has two matchups with the Saints awaiting him during the fantasy playoffs (Weeks 14 and 16).
Matt Forte, RB, New York Jets
Through two weeks, Forte was a top-notch RB1 in fantasy. He handled 59 touches through Weeks 1 and 2, an incredible amount for a 30-year-old running back who already had more than 2,500 touches on his CV. But it seems like the Jets have figured out the obvious: Your starting back isn't going to last very long when he's getting hit at least 30 times per week. Forte's workload has been cut almost in half over the past two weeks (17 touches in Week 3, 15 in Week 4). He has notched six receptions total since recording five in the season opener. That pass-catching work has gone to backup Bilal Powell, who has caught six balls in two consecutive games. As a result, Forte has become a one-dimensional threat. He is sharing considerably more touches than he did just a fortnight ago and is averaging only 3.9 per rush on the year. The verdict here is Panic. But more precisely, try to see if you can trade Forte by selling another owner in your league on his decent overall stats (328 yards from scrimmage, three touchdowns). 
Odell Beckham Jr., WR, New York Giants 
Beckham, a top-three pick in most drafts this summer, has 30.3 points in standard leagues through four weeks. That puts him behind Kenny Stills, Eddie Royal, Michael Thomas and other fantasy luminaries. Julio Jones racked up 36 fantasy points this past Sunday alone. Beckham has yet to visit the end zone and just wrapped up a three-catch, 23-yard effort versus the Vikings. Bafflingly, he wasn't even targeted until 22 minutes of game time had passed. 
So, what do you do? Well, what else can you do? Patience. I placed the Giants star in this article because, as I'm writing this Monday night, I know there will be an overload of "What's wrong with Odell Beckham?!?!" ranting, both in NFL and fantasy football circles, from Tuesday through Saturday this week. I'm just here to say that it will get better. He's not hurt. He still looks electrifying when he gets the ball in his hands (go back and check out what he did versus Josh Norman in Week 3). The touchdowns will come. He could -- should -- have more targets, but he is tied for 10th among wideouts in that category and still saw nine looks despite the first-half neglect Monday night. That's not bad. Plus, why would you sell Beckham low? You're not going to get Jones or David Johnson or Antonio Brown for him. Stand pat. Hopefully, the rest of your team has picked up the slack and his slow start hasn't already torpedoed your playoff chances. Barring injury or ejections for unsportsmanlike conduct fouls, a statistical boom is inevitable. I think Beckham will have a big showing in Week 5 against a Packers defense that might still be missing cornerback Sam Shields.