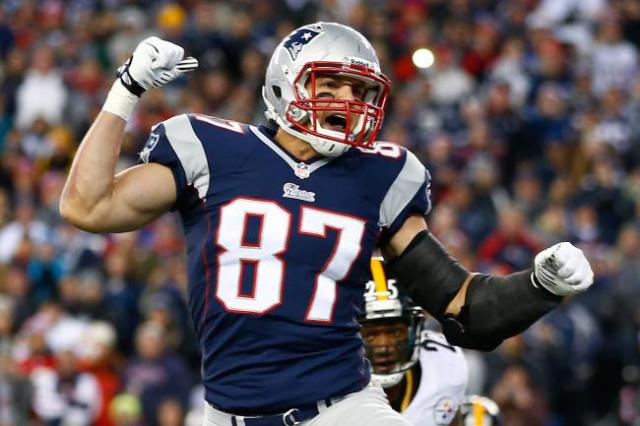 With three weeks of play complete, we now have a better idea of how certain players may pan out the rest of the season. We provide you five names you may want to reconsider starting because of tougher than usual matchups. As a result, you might want to contemplate other options.
Derek Carr
The Raiders quarterback struggled to put up big numbers against the Titans last week and that trend could continue into Week 4. Carr managed 249 yards and a touchdown last Sunday, but also had an interception that resulted in a less than optimal fantasy performance. Facing the Ravens defense will be a tough task as Baltimore has held opposing passers to just an average 177 yards so far in 2016. The Harbaugh coached team has intercepted opposing quarterbacks, 5, more times than they allowed a passing touchdown, 4. There should be better waiver wire options available for a spot start.
Spencer Ware
Even if Jamaal Charles continues to sit out recovering from his ACL injury, Ware will be a risky start. Since his 199 scrimmage yards and touchdown performance to begin the year, Ware has only accumulated 188 yards with no touchdowns and two fumbles over the past two weeks. Now the Chiefs back will be wasting a tough Steelers front seven. Pittsburgh has only allowed 75 yards on average on the ground so far this season.
Rashad Jennings
The Giants runner was a surprise inactive last week against the Redskins, so he is obviously a health risk. With Jennings not playing until Monday, do not risk starting him to the point that you cannot find a suitable replacement. Additionally, Jennings has a less than ideal matchup with Minnesota. The Vikings are allowing just 84 yards on the ground per game and have only conceded one rushing touchdown to a running back in 2016.
T.Y. Hilton
Until last week, Hilton managed just 120 yards and no scores with the Colts. Against the Chargers, he would have had his fantasy production cut in half were it not for a late touchdown after a long catch and run. Hilton has been the subject to a lot of double teams with Donte Moncrief hurt, which could happen against a reloaded Jaguars secondary in Week 4. Jacksonville has good talent in the secondary with Jalen Ramsey and Davon House with safety help available from Tashaun Gipson. The new look defense has held opposing receivers to just 211 yards per game this season.
Rob Gronkowski
The best tight end in fantasy football in recent seasons made his "return" last week, but was simply a decoy as a rarely saw playing time and did not record any receptions. Grinkowski might be active against Buffalo on Sunday, but with question marks at the quarterback position and his overall health he might be better off riding the bench. The Bills have held all tight ends faced to just 59 yards over three weeks and zero touchdowns so a not 100 percent Gronkowski could struggle.