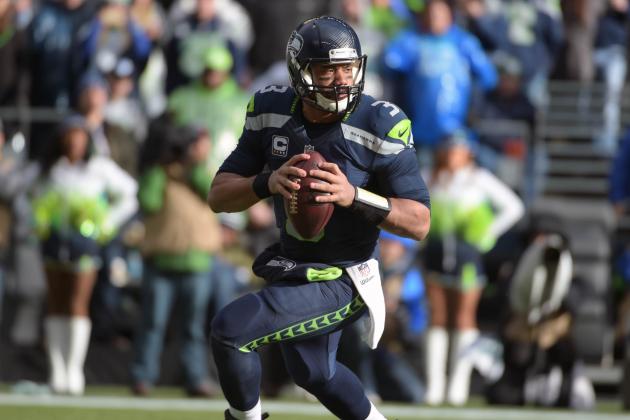 Written by Brian Murphy
15 September 2016
Football is a brutal game. Only one week of the regular season is in the books, and there is already a long list of notable players nursing an injury. From a top-five quarterback to the best tight end in the game to a host of productive backs and receivers, odds are your team is home to at least one player in this article. Here is what's known as of Wednesday night.
Sammy Watkins, WR, Buffalo Bills
Let's begin with the most urgent situation because Watkins' Bills play Thursday night. Whether Watkins will actually join his teammates on the field versus the Jets is up in the air. He is officially listed as questionable because of a much-discussed foot injury that, at one point this week, seemed like it might end his season in September. While head coach Rex Ryan has been noncommittal on the wideout's status, Watkins guaranteed on Monday that he would be active, and he was able to go through a limited practice Wednesday. Set to face Darrelle Revis, who was embarrassed by A.J. Green just a few days ago, Watkins is a high-risk WR3. We should learn a little more about his health in the final hours prior to kickoff. 
Rob Gronkowski, TE, New England Patriots
Not much has changed with Gronk, who has been dealing with some hamstring pain since mid-August. He was limited during this Wednesday's practice, which is the same amount of work he put in last Wednesday. It feels like he will be a game-time decision against the Dolphins, but considering that the Pats didn't need him to defeat a division winner on the road in Week 1 plus the fact that they already hold a one-game lead over every other AFC East team, New England isn't going to send Gronkowski out there until he is good and ready. 
Russell Wilson, QB, Seattle Seahawks
Wilson owners had a few nervous moments earlier this week when there was some uncertainty regarding his playing status due to an ankle sprain. That nervousness died down when Wilson practiced in full Wednesday. Furthermore, Seahawks offensive coordinator Darrell Bevell said after the day's session that he thinks Wilson will be "full go" against the Rams, according to Bob Condotta of the Seattle Times. He is the No. 6 QB in The Machine's Week 2 projections.
Thomas Rawls, RB, Seattle Seahawks
Everyone expected Rawls to be heavily limited in Week 1 as he continued to work his way back from last year's broken ankle. But he ended up handling 15 touches, came away relatively unscathed and is now ready for more. Head coach Pete Carroll told reporters as much on Monday. Rawls has already been named the starter for Sunday's game and is a worthy RB2, even with Christine Michael siphoning away 8-10 carries for himself.
Demaryius Thomas, WR, Denver Broncos
Thomas did practice Wednesday but not without some drama. He was reportedly grimacing during the session and trying to do anything he could to loosen up his problematic hip, including punching it. The good news is that head coach Gary Kubiak said later that Thomas is "on course to make it to Sunday." I'll take his word for it. Thomas is currently listed as The Machine's No. 26 wide receiver for Week 2. Teammate Emmanuel Sanders is slotted at No. 23. Both will be worth starting against the Colts' poor defense barring any setbacks.
Jamaal Charles, RB, Kansas City Chiefs
I think Charles has less than 50-50 odds of making his season debut this week. He was on a field Wednesday, but only with the scout team. Head coach Andy Reid has refused to guess when Charles will play, and that lack of evident optimism probably isn't a good thing. Charles missing another game would give Spencer Ware another big opportunity to rack up fantasy points. Except ...
Spencer Ware, RB, Kansas City Chiefs
... Ware was sidelined Wednesday due to a sprained toe. However, Reid was quick to say that he will be just fine for Sunday's matchup with the Texans. Ware accumulated 199 total yards in Week 1. Most impressively, he caught seven passes for 129 yards after catching just six passes for a grand total five yards in 11 contests last year. 
Arian Foster, RB, Miami Dolphins
A tip to all of you fantasy football beginners out there: Don't immediately panic if one of your players, especially a running back, is either limited or even held out of a Wednesday practice without warning. Such action is a common way for coaches to give their guys an extra day to heal their bumps and bruises. We have a few such cases this week. What happened with Ware is a perfect example. the Steelers' DeAngelo Williams was sidelined Wednesday for undisclosed reasons.  the Panthers' Jonathan Stewart (ankle) and the Falcons' Devonta Freeman (quadriceps) could make it through only limited practice. Same goes for Cardinals wide receiver Larry Fitzgerald (knee). I'm not saying these players don't have a serious injury. They might. But there is just so little known about each situation right now, and it's too early to fret given how often players take time off on Wednesdays only to perform on Sundays as if they are the model of human physical excellence.
But that brings me to Foster, who didn't practice Wednesday because of a hamstring injury. That fact elicits a bit more hesitancy. Foster has had a long, rocky, complicated relationship with his hamstrings throughout his career. He has missed four full games and parts of others due to "anti-awesomeness" in and around those muscles. Add in Foster's lengthy history of soft-tissue injuries in general -- strained groin muscle, torn groin muscle, ruptured Achilles tendon, strained calf muscle -- and I wouldn't blame every Foster owner if they began to wring their hands at the sight of Wednesday's news. Or if they started to entertain trade offers for him after his 100-yard Week 1. I presume Jay Ajayi, a healthy scratch last week, would get a significant amount of run versus the Patriots if Foster is inactive.