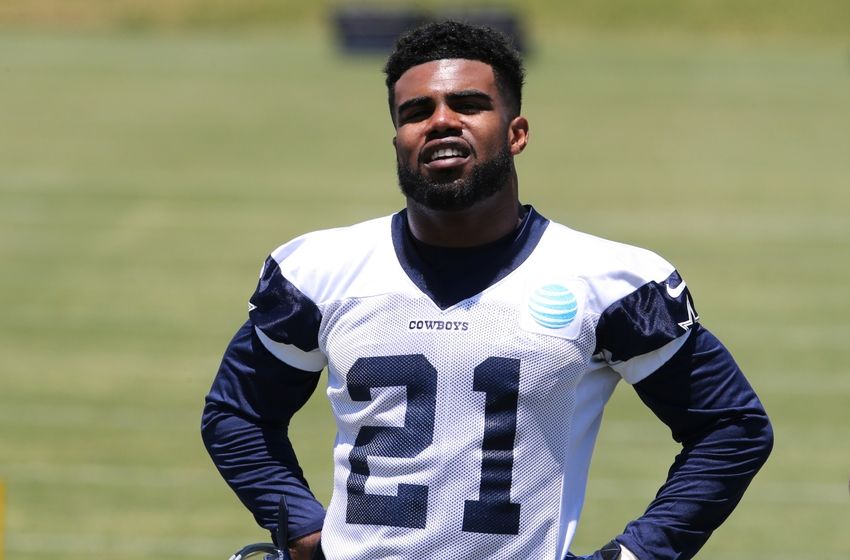 The Dallas Cowboys needed a veteran backup quarterback to Tony Romo even before Kellen Moore went down with an ankle injury in training camp. Now "America's Team" is in scramble mode as Romo will be sidelined 6-10 weeks according to reports after suffering a broken bone in his back. 
That means rookie Dak Prescott takes over under center. That means all the Dallas fantasy options require a reevaluation.
First and foremost, Prescott goes from a mid-round rookie selection in the NFL draft to a possible double-digit pick in some fantasy drafts. The Mississippi State product has been lighting it up against backup defenders in the preseason, but will now be asked to tango against starters. Prescott's fantasy stock does increase quite a bit with Romo's injury but he is still not worth a draft pick unless you are in a two-quarterback league. Prescott could be used as a spot starter in your lineup based on his week-to-week matchup, but there will certainly be growing pains for Dallas' passing attack.
Another Cowboys offensive weapon who will see his fantasy stock on the rise with Romo's injury is another rookie, Ezekiel Elliott. The Ohio State product was already a top fantasy runner, but his value as a first round draft pick is even greater now. Jason Garrett and company are going to attempt putting Prescott in as few difficult situations during the year by running the football. Elliott could easily see 30 touches a game behind one of the top offensive lines in football. With those kind of opportunities, Elliott could easily be the highest scoring non-quarterback in fantasy football during the first half of the year.
Unlike Prescott and Elliott, wide receiver Dez Bryant will be one of the biggest fantasy fallers close to the regular season. There is no question in Bryant's ability to be an elite weapon in the NFL, but he still needs someone to accurately and consistently deliver him the football. Bryant is coming off of a career worst season where he only played nine games because of ankle and foot injuries as well as struggling with backup Cowboy quarterbacks. History tends to repeat itself so one might be better off avoiding the Oklahoma State product. The one positive for Bryant is that he may be able to rack up garbage points late in games if the Cowboys shortcomings at quarterback get them in a big hole by the fourth quarter.
The Cowboys are in quite a pickle when it comes to competing for the NFC East division, but their fantasy weapons are clear cut. Elliott is rising to potential fantasy NFL player superstar level, while Bryant is trending in the wrong direction in a deep group of fantasy NFL receivers. With Dallas looking to run the ball more early in the season, Alfred Morris and Darren McFadden's stocks go up as well, while Terrance Williams and the other receivers will see less opportunities.