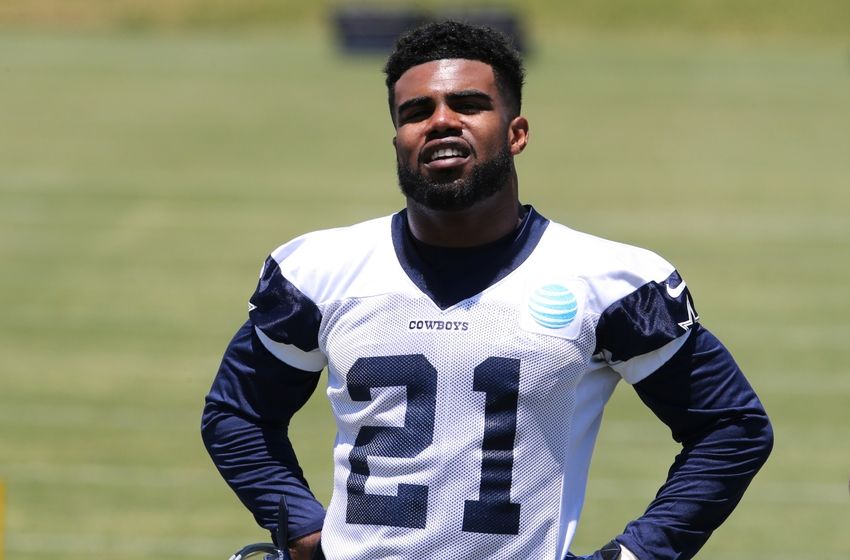 Injuries can derail even the best of plans. Here are five situations owners must watch before fantasy football draft day.
Josh Doctson
Washington's first round pick has been sidelined since late-May with an Achilles injury that is more serious than the team initially let on. Once Doctson was placed on the PUP list prior to training camp, it was evident that the TCU product would miss significant time. According to football news from ESPN's John Keim, Doctson will be out "at least another week or two", which puts his availability to start the regular season in doubt. While missing important reps, Doctson loses opportunities to make an impression on the coaching staff that would get him more playing time when it counts. He'll already be in a tough spot for 2016 snaps and targets playing with DeSean Jackson, Pierre Garcon, Jamison Crowder and tight end Jordan Reed.
Tyler Eifert
The Notre Dame standout is not expected back until early in the regular season after undergoing ankle surgery that has him on the training camp PUP list. Eifert went under the knife in late May to repair loose ligaments in his ankle, which has at least a three month recovery period. Eifert will have to work himself back into football playing shape once coming on the PUP list before taking part in regular season action. The key to Eifert's recovery will be whether Cincinnati keeps Eifert on the PUP list to start the regular season, which would force the tight end to miss at least six weeks of the year.
Ezekiel Elliott
The fourth overall pick in the NFL Draft is dealing with a hamstring injury that kept him out of the Cowboys preseason opener. Additionally, Elliott has missed the past five training camp practices prior to the preliminary contest against the Rams. Hamstring injuries are a tough situation to assess, which means it is possible Elliott could miss a chunk of time in the future. The Ohio State product is clearly the back of the future in Dallas, but Alfred Morris could steal away regular season touches as he is the only healthy, capable starter taking reps in practice.
Ladarius Green
Head coach Mike Tomlin claims that Green is out recovering from ankle surgery recovery, but that is unlikely as the Louisiana-Lafayette product is seven months removed from being under the knife in January. Multiple other reports claim that Green is suffering from recurrent headaches. Green sustained multiple concussions last season in San Diego, which could be the culprit. If reports of head trauma are true, then some suspect Green may enter early retirement after signing a 4-year, $20 million deal with Pittsburgh this offseason.
Jordan Matthews
The former Vanderbilt star projects to be a big part of the Eagles offense this season, but a serious road block was thrown in his path. The Philadelphia Daily News' Les Bowen reports that Matthews suffered a bone bruise in his knee that could sideline him 2-4 weeks from last Monday. Head coach Doug Pederson hopes the 6-foot-3 receiver will be back for the regular season tune up, third preseason game. However, Philadelphia may cautiously let Matthews rest even longer in hopes of him being 100 percent ready for Week 1.