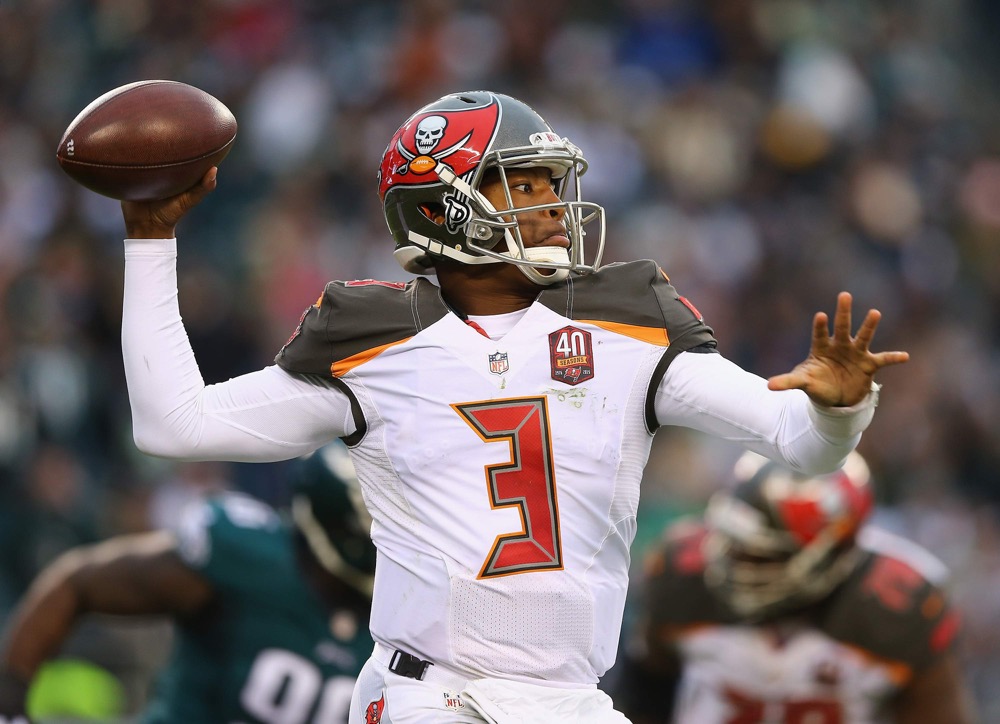 Written by Brian Murphy
18 August 2016
We have already highlighted NFLplayers which The Machine thinks are overrated in either Yahoo or ESPN leagues. This week, let's give the treatment to My Fantasy League. According to The Machine from ASL, here are a few quarterbacks who are simply being taken too early in MFL drafts. The ADP data consists of all standard drafts on the site since July 1.
Jameis Winston, Tampa Bay Buccaneers -- The Machine's QB rank: 17; My Fantasy League's QB ADP rank: 10
Winston completed his rookie season as the No. 13 quarterback in fantasy NFL. He tallied 28 touchdowns (six rushing), averaged more than 320 yards passing over his closing three games and has the support of a solid run game as well as a studly wide receiver in Mike Evans. Plus, Winston worked hard this offseason to get himself in better shape, and more will be asked of him on the field from his coaches this fall. Thus, it's understandable that people are expecting statistical growth from the 22-year-old and drafting him as a QB1. The Machine, however, just doesn't see it. There, Winston is ranked behind the likes of Matthew Stafford, Andy Dalton, Kirk Cousins and Ryan Fitzpatrick. The Machine's projections give Winston only one 20-point week during the upcoming season. Even with an increase in attempts, Winston will still be orchestrating a run-first attack, and Tampa Bay may not need to air the ball out as often if their defense improves. Also, past Evans, the Bucs' receiving corps is a bit questionable. No. 2 wideout Vincent Jackson is 33 years old and has been declining for a few years, and uber-athletic tight end Austin Seferian-Jenkins seems to be in the dog house. Perhaps The Machine's ranking is too low, but it's also arguably too soon to make Winston a top-10 QB.
Jared Goff, Los Angeles Rams -- The Machine's QB rank: 32; My Fantasy League's QB ADP rank: 21
Carson Wentz, Philadelphia Eagles -- The Machine's QB rank: 53; My Fantasy League's QB ADP rank: 23
The sample for this comparison is admittedly small; only 79 standard drafts have been finished on MFL since July 1. That leaves room for skewed results. But even when you include all scoring systems, which expands the available sample to more than 900 drafts, Goff and Wentz still land inside the position's top 30 on MFL. Goff drops only one spot, to 22. At least he has a real shot of starting come Week 1. But Wentz, even before the football news of his recent rib injury that will keep him from throwing at full strength for at least a couple of weeks, is unlikely to start more than a handful games this season. He's a developmental project, and Goff is surrounded by a so-so group of receivers (Tavon Austin and Kenny Britt are his top two). Yet both rookies are being drafted ahead of Ryan Fitzpatrick, Jay Cutler and Teddy Bridgewater, to name a few, in standard leagues. That needs to be corrected. The Machine's rankings on both players are much more proper.