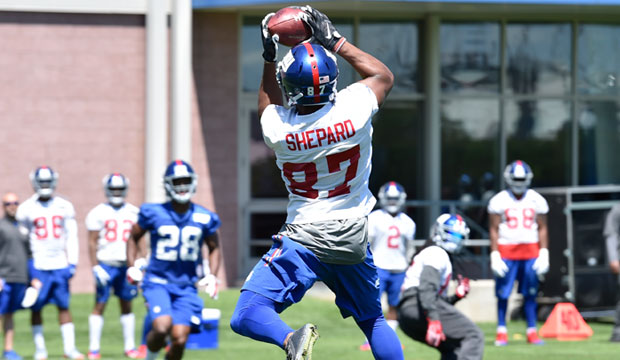 Written by Brian Murphy
18 August 2016
No matter which NFL players you have your eyes on, The Machine from ASL will help you make the smart decisions during your draft. But for today, let's spotlight the popular rookies and see how their 2016 projections according to The Machine compare to their current average draft position. I'll be using ADP info from Yahoo standard leagues for this exercise, but you should know that The Machine can assist you across five different fantasy football league platforms -- Yahoo, ESPN, CBS Sports, RTSports and MyFantasyLeague.
RB Ezekiel Elliott, Dallas Cowboys -- The Machine's positional rank: 5; Yahoo's RB ADP rank: 3
Now that, according to the latest football news, Elliott is over his hamstring injury and back at practice, he is safely assured of being a first-round pick in standard leagues.
RB Derrick Henry, Tennessee Titans -- The Machine's positional rank: 42; Yahoo's RB ADP rank: 39
Both The Machine and Yahoo drafters agree that Henry is very worthwhile as an RB4. He certainly looked the part in his first preseason game (10 carries, 74 yards and a touchdown).
RB Devontae Booker, Denver Broncos -- The Machine's positional rank: 52; Yahoo's RB ADP rank: 51
Booker is right in the thick of the battle to back up C.J. Anderson. As we proceed through August, I expect that both Booker's projection and ADP will improve.
WR Corey Coleman, Cleveland Browns -- The Machine's positional rank: 36; Yahoo's WR ADP rank: 50
I recently mentioned the disconnect between The Machine's projection for Coleman and his ADP in ESPN leagues. Those two numbers are even further apart when you look at Yahoo drafts. As the Browns' No. 1 wideout, The Machine believes this first-round speedster can be a useful WR3 in 12-team leagues right away. However, he has a 14th-round average in Yahoo leagues.
WR Sterling Shepard, New York Giants -- The Machine's positional rank: 40; Yahoo's WR ADP rank: 39
Shepard, the first rookie wideout drafted in Yahoo leagues on average, is expected to be the Giants' No. 2 wide receiver right from the jump. Once again, both sides agree here; you could do a lot worse than tabbing this Oklahoma product to be your WR4 in 12-teamers.
WR Josh Doctson, Washington Redskins -- The Machine's positional rank: 68; Yahoo's WR ADP rank: 41
Doctson is the second rookie WR coming off the board in Yahoo leagues, but The Machine thinks nowhere near as highly of him. Among the newcomers at his position, Doctson has only the seventh-highest projection. A current Achilles injury and his placement as perhaps Washington's fourth receiver at best (behind Jordan Reed, DeSean Jackson and Pierre Garcon) has contributed to that very low standing.