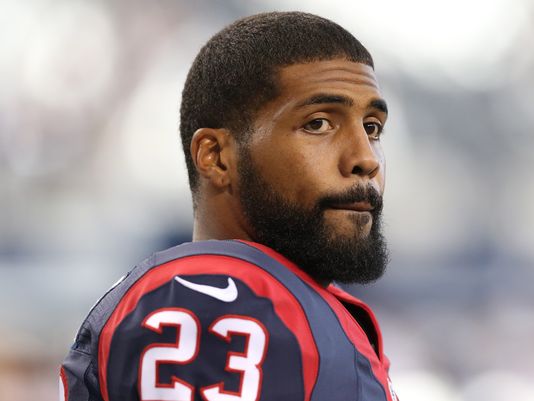 Written by Brian Murphy
08 August 2016
The Machine from ASL can help out fantasy owners playing on many different platforms, and we've provided advice to those in Yahoo and CBS Sports leagues over the past couple of weeks. Today, let's use The Machine to cater to those who are drafting on ESPN. According to The Machine, here are three players who could come pay big dividends.
Arian Foster, RB, MIA
Foster has been one of the biggest risers in ESPN drafts recently. As of Aug. 7, he had climbed 13 spots up ESPN's draft boards in the previous seven days. He has received plenty of positive press in Dolphins camp, from how he passed his conditioning test with flying colors, how he has practiced with the first-team offense and how he is seen by some of the team's beat writers as the top RB on the roster. It's also helped that Jay Ajayi, Foster's main competition, has missed some time with a bum knee. All of it has catapulted Foster to his current 83.2 ADP, making him the No. 31 running back off the board in ESPN leagues. The Machine's projections, however, have Foster slotted as the No. 17 RB. He will continue to see his draft position ascend as long as he stays healthy (crosses fingers), but if you're drafting this week, you can still grab Foster at a bit of a value discount. Even as he's about to turn 30 later this month and returning from another major injury, Foster's upside remains high. At his current mid-round spot, he's a relatively low-risk, high-reward NFL player.
Corey Coleman, WR, CLE
How would you like to select a team's No. 1 wide receiver in the 11th round of a fantasy football draft? Is that something I could interest you in? That's a reality right now in ESPN leagues as Coleman, a dynamic playmaker, is currently being picked at No. 125 on average, making him the No. 47 WR. Coleman is the No. 36 wideout in The Machine's projections, and why not be optimistic about the rookie? He definitely has the skills to be a force in the NFL -- parts of his game have garnered comparisons to Odell Beckham Jr. -- and he has earned glowing reviews in camp thus far. He could very well be the Browns' top wide receiver this year. Don't ignore Coleman just because of the team he plays for; his talent deserves more respect.
Dwayne Allen, TE, IND
Coby Fleener's departure to New Orleans has opened the door wide for Allen to post a true breakout season. Last season was a total bust -- 109 yards and a single score in 13 games -- and he has missed 21 of a possible 48 games over the past three years. But he is a huge red-zone target, as evidenced by his eight touchdowns on just 29 catches back in 2014. Allen is going to have a larger role in the Colts' high-powered offense and with his 6-foot-3, 265-pound frame, he can create mismatches. Yet, he is just the No. 19 tight end in ESPN drafts. The Machine's projections have ranked him 12th at the position, a separation of more than two rounds in standard drafts. Be bullish on Allen and reap the benefits.