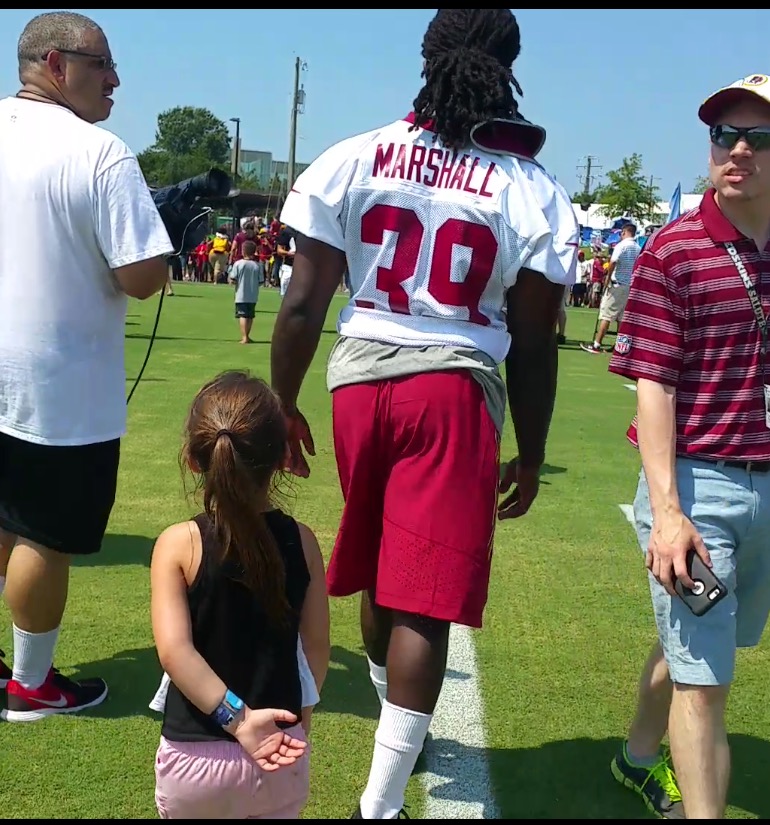 It's easy to advocate for running back like Adrian Peterson or Todd Gurley or even a Carlos Hyde or Tevin Coleman. Targeting the deeper backup, the guy behind the guy behind the guy is trickier. We've got three suggestions.
* Paul Perkins, New York Giants - Let's start with the NFL player. Perkins, known for his shifty running style, popped for over 1,300 yards last season with the Pac 12 program. New York snagged him in the fifth-round largely because the value of running backs in the earlier rounds isn't what it used to be. Now Perkins joins a crowded backfield with starter Rashad Jennings, receiving standout Shane Vereen and journeyman Bobby Rainey. Why can't Perkin top that trio at some point? Oh, cause he can.
* Keith Marshall, Washington Redskins - Interested in the player who ran the fastest 40-time at the 2016 NFL Combine? Yeah, thought so. Injuries derailed Marshall's career at Georgia, dropping him into the seventh round where the Redskins ended his slide. Matt Jones is the clear starter, but there is no obvious backup should the oft-injured runner miss time. Beyond the speed, Marshall has plenty of bulk to handle a heavy workload. He's looked sharp early in training camp and most of all, he's remained healthy. Should Marshall make the 53-man roster, good bet he's the handcuff for Jones over scatback Chris Thompson.
* Kenneth Dixon, Baltimore Ravens - Crowded backfields are often fantasy headaches. Then again, there's also an opportunity for striking rich if there is no main consensus. That's the case in Baltimore even if Justin Forsett likely gets the first chance with Buck Allen on deck. From there, how about the player second in NCAA history with 87 touchdowns and the all-time leading rusher in Louisiana Tech history. Dixon is also an advanced pass catcher and therefore a potential three-down back. Let's not jump too far ahead. Depending on how camp unfolds, he might be worth drafting. Dixon is worth keeping on your football news radar, however, based on the uncertainty of those head of him.