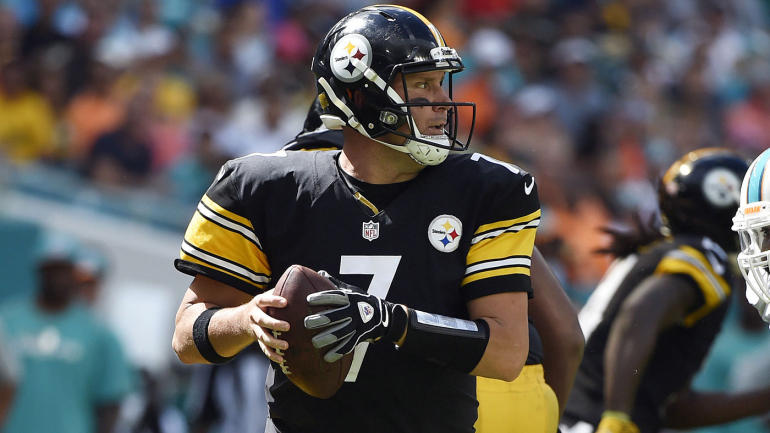 Written by Brian Murphy
04 August 2016
Regardless of your fantasy football strategy, these quarterbacks likely won't be a good bang for the buck.
Ben Roethlisberger, PIT
Martavis Bryant may be a knucklehead who can't seem to put his vices aside for his professional life, but you shouldn't overlook how much he has meant to Roethlisberger's success over the past two seasons. During Bryant's two-year career, Big Ben has played in eight full games without him and 19 full games with him. Small sample size? Yes, but look at this per-game averages:
Without Bryant:
289.1 passing yards, 1.5 touchdowns and 0.88 interceptions
With Bryant:
336.0 passing yards, 2.15 touchdowns and 1.26 interceptions
In standard leagues, that's about 4.5 fantasy points more per game with Bryant than without him. And now Ben will have to make do without Martavis for the entire 2016 season. Not to mention that running back Le'Veon Bell will be suspended for the first month of the season, and relatively unproven talents -- wide receiver Sammie Coates and tight end Ladarius Green -- will now be thrust into major roles we aren't quite sure they can handle yet. Add it all up and you will see that Ben isn't worth his current fourth-round grade, according to Yahoo's average draft position data. He shouldn't be getting picked in front of Drew Brees and Carson Palmer.
Blake Bortles, JAX
If you owned Bortles last season, it was hazardous to your health to watch him last season, at least during the first half of games. Then, just as it looked like he would give you nothing, Bortles would throw a couple of late and often meaningless TDs to salvage his fantasy day. The University of Central Florida product threw just six of his 35 touchdowns when the Jaguars were either tied or leading. Fourteen of those 35 came in the fourth quarter. With the addition of running back Chris Ivory and the upgrades the Jags have made on defense, another season with so much garbage-time production is highly unlikely. And yet, as Bortles' TD count recedes, there's no guarantee that he will complete 60 percent of his passes or cut down on his interceptions. He hasn't shown the ability to do either of those things so far. Don't pay for last year's stats with Bortles. You are not going to get those again.
Cam Newton, CAR
Newton is a great fantasy quarterback and that's underselling it, really. What he did last season was spectacular and it wouldn't be a total shock if he pulled off a near repeat this year. Who wouldn't want a QB who can post 45 touchdowns and nearly 4,500 total yards, more than 600 of which came on the ground? The problem is quarterback is fantasy NFL's deepest position by far. Perhaps it's the deepest it has ever been. As the NFL becomes even more pass-first, a larger number of QBs are going to put up strong stat lines more often. Newton could still be better than all of them at season's end, but there are a handful of mid-round options (Eli Manning, Derek Carr, Philip Rivers, etc.) who can give you what you need each week. Your early-round draft resources are better spent at wide receiver and running back, positions where you will be starting at least two or three players, whereas you need only one quarterback per week. I'm not saying Newton will collapse in 2016, but let someone else in your league grab him at his second-round price. There's not much value in that pick, especially if Newton's production takes even a small step backward.