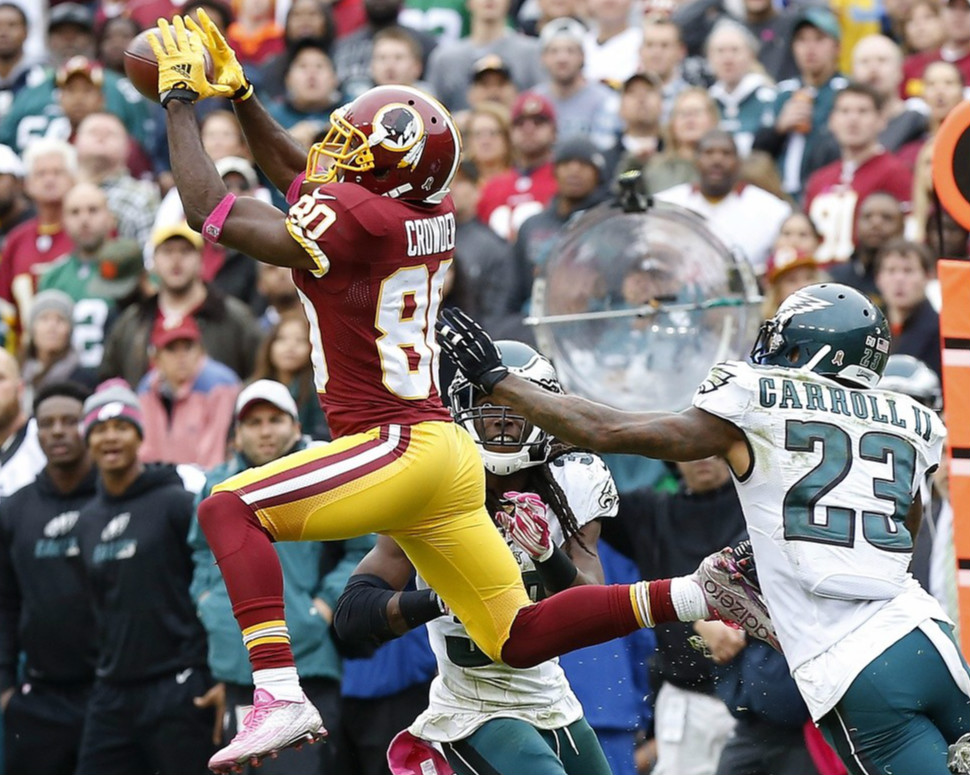 If you've drafted or picked up a Redskins wide receiver for your fantasy team over the past few years, chances are you were highly disappointed with their production, consistency, and overall numbers. While the overall underwhelming nature of the receiving corps can be attributed to quarterback inconsistencies, a revolving door of offensive coaches and suspect talent, the 2016 season looks to be different -- and arguably more confusing.
Kirk Cousins is the unquestioned starter at quarterback. Head coach Jay Gruden and offensive coordinator Sean McVay have their system and style in place, and the receiving corps has arguably more talent than ever before in the Dan Snyder era in D.C. DeSean Jackson and Pierre Garcon, free agents after this season, are the clear 2016 starters. 
Now things get interesting.
Josh Doctson was selected by Washington with the 22nd overall pick, leading a draft class that many call an A grade draft for the Redskins. Doctson's stats had been slowly improving over the course of his college career, while finishing his senior year at Texas Christian with over 1300 yards and 14 touchdowns on 79 receptions. He has a lot of potential to move up the depth chart, with Gruden saying he sees the potential for Doctson to "challenge for a lot of balls in the offense."
This anticipation of immediate production sounds appealing to fantasy players, but there is a downside. For one, rookies receivers historically take a minute adjusting to the NFL and Doctson is currently missing some OTAs due to a foot injury. If you can see past these issues, Doctson has strong flex potential if he plays Week 1 and beyond and could easily be a late round steal. 
Yet the more he plays, somebody else loses snaps. That someone probably won't be Jamison Crowder, a fourth round pick in 2015. Crowder generated impressive production as a Day 3 selection, finishing with 59 receptions on 79 targets and 604 yards. Fantasy owners will see a red flag with only two touchdowns, but realize he'll play plenty as Washington's slot receiver while the other are on the outside. Perhaps the scoring potential is limited, but Crowder can be a solid pickup in deeper PPR leagues.
Owners will want to target Jackson first among this group. The order from there becomes a debate, one that could last all summer. The good news is that there are positive options, a statement not often said about the Redskins receivers over recent seasons.