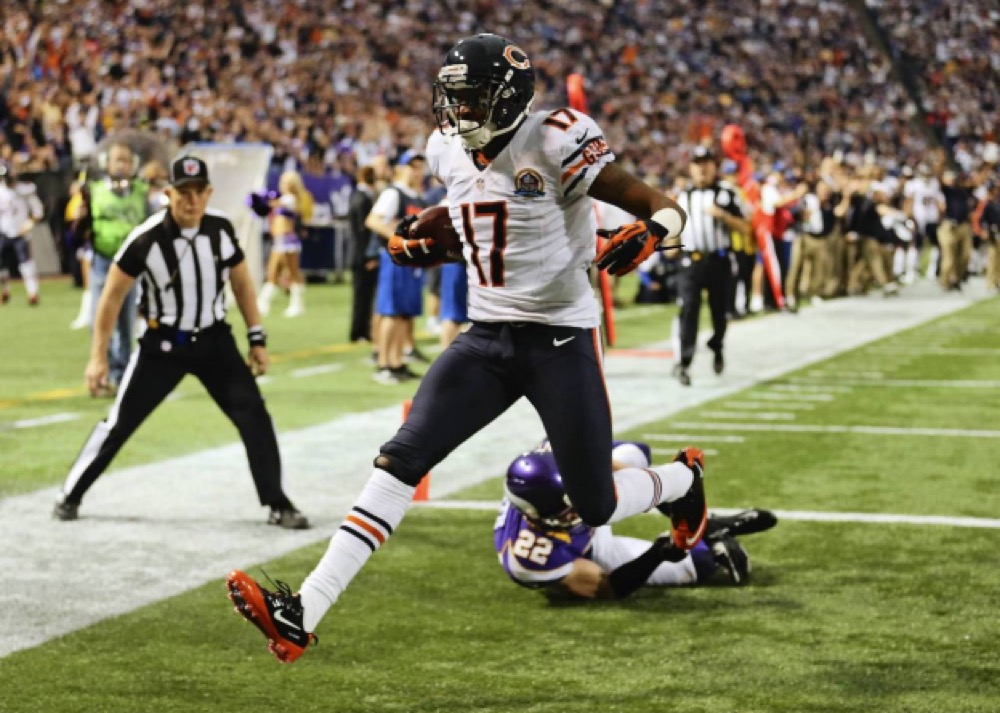 Some players changed teams, others stayed put. We examine five whose values -- and wallets -- changed during the offseason.
Alshon Jeffery 
Alshon Jeffery led the Chicago Bears in receiving yards last season. Jeffery caught 54 out of 93 targets, for 807 yards and 4 TDs. With an average of 89.7 yards per game, Jeffery is one of the top picks for free agency. Though Jeffery only played in nine games due to nagging injuries last season, the Bears recognized the value of Jeffery, and used the franchise tag on the veteran receiver. Jeffery will look to earn around 14.5 million next season. 

Marvin Jones 

Marvin Jones signed with the Detroit Lions for a five-year, $40 million deal. With the loss of Calvin Johnson, the Lions are in need of a #1 WR. Jones is looking to fill that position. Last season Jones received for 816 yards and 4 TDs. His numbers will likely go up with QB Matthew Stafford under center and a renewed Detroit offense for this coming season. 

Travis Benjamin

Last season Travis Benjamin became a breakout star in Cleveland. Benjamin caught 68 out of 124 targets for 966 yards, and 5 TDs. Taking advantage of the best season of his career, Benjamin looked to capitalize on his free agency. The San Diego Chargers, in need of a deep threat receiver, signed Benjamin to a four-year, $24 million contract.
Rishard Matthews
The Tennessee Titans signed Rishard Matthews to a three-year, $15 million contract. As the #2 WR in Miami, Matthews will gain an updated receiving role with the Titans. Matthews received for 662 yards and 4 TDs, with an average of 60.2 yards per game last season. The receiving threat will greatly help second year QB, Marcus Mariota, giving the offense much needed support next season. 
Mohamed Sanu
Despite receiving for only 394 yards and 0 TDs, Sanu was able to sign a five-year, $32.5 million contract with the Atlanta Falcons. In Atlanta, Sanu will support Julio Jones, but will benefit from the fast-paced, pass heavy offense. The move for Sanu is an upgrade, not only in pay, but also in playtime opportunities.