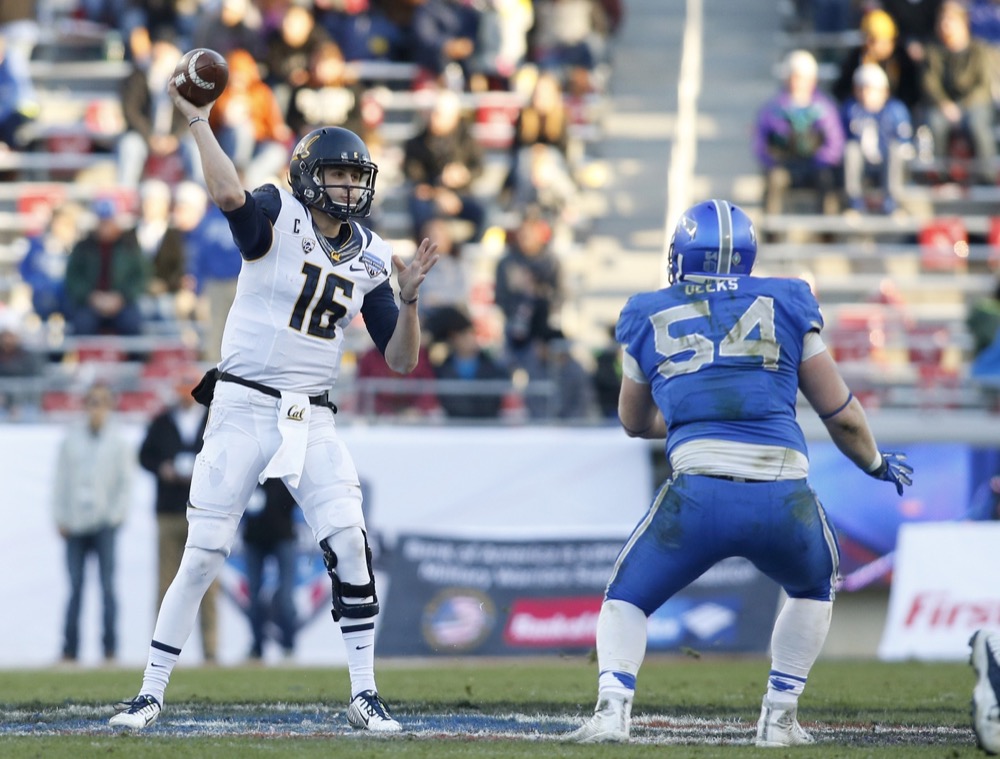 Written by Brian Murphy
08 May 2016
So, who are the new guys? That's what fantasy owners are trying to figure out in the wake of the recent NFL Draft. To that end, here is a quick rundown of what to expect from each first-round rookie who play two of the main fantasy-important positions, quarterback and running back.
Rams QB Jared Goff, No. 1 pick: Goff has the tools to be a successful NFL quarterback. It's what surrounds him that should make fantasy owners wary, specifically the fact that his best wideouts right now are probably Tavon Austin and Kenny Britt, and he has a stud running back behind him in Todd Gurley. The Rams' offense will be at its best when Gurley is dominating the ball, leaving Goff to take a backseat as a game manager. The likely lack of opportunities to produce big numbers leaves Goff as a low-end QB2 even if he is Los Angeles' Week 1 starter. 
Eagles QB Carson Wentz, No. 2 pick: Wentz is facing tougher obstacles than Goff in his path to a starting gig. Sam Bradford is still in Philly, and the team has Chase Daniel, the league's highest-paid backup QB. If he gets his shot, Wentz will be an interesting plug-and-play commodity based on his matchups because of his dual-threat capabilities. However, unlike Goff, there's a significant chance we see little of him this year.
Broncos QB Paxton Lynch, No. 26 pick: Lynch, assuming he beats out Mark Sanchez during their camp battle, will be tasked with replacing a legend. But having Demaryius Thomas and Emmanuel Sanders around certainly makes the job easier. Lynch is a special physical specimen at 6 foot 7 with very good agility. Is he as pro-ready as Goff? No. But if the Broncos' coaches give him the reins to this offense, he has a good chance of being the top-scoring rookie QB in fantasy. And that should give him legitimate weekly QB2 value. 
Cowboys RB Ezekiel Elliot, No. 4 pick: Just how early would you draft Elliot? I have seen some advocate for him being a late first-round selection. No matter if you disagree with that stance, the Ohio State alum is going to shoulder some massive expectations in 2016. In an offense with other dangerous scoring threats, Elliot could a workhorse, a true three-down tailback right away and running behind a stupendous line. Of the eight skill-position rookies selected in the first round, he should rack up the most fantasy points.
Next week: Wide receivers