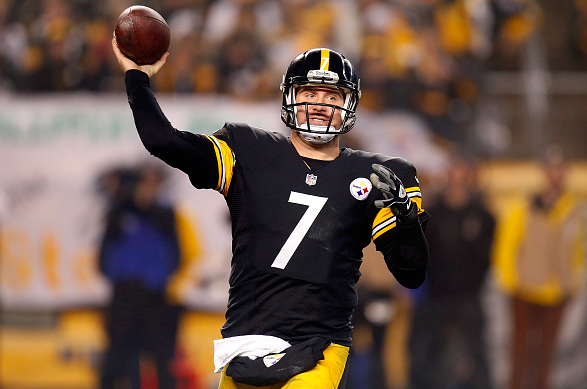 QB Fantasy News

Tyrod Taylor is listed as day to day and missed last Sunday's game against the Bengals due to a sprained MCL. Over the previous five games, Taylor threw for 1,097 yards and 9 TDs. Filling in for Taylor was EJ Manuel, who threw for 263 yards and 1 TD. Though he has yet to throw for a 300-yard game, Taylor has thrown for at least 1 TD each week. If Taylor is ready for the Week 7 matchup against the Jaguars, he could be a viable QB2 or bye week option.

In one of the bigger fantasy updates this season, Tony Romo is slated for a probable return for Week 11 against the Miami Dolphins. Brandon Weeden has taken over the starting position, averaging 222 yards over the last three games that he's started. Over the three games, he's thrown for 2 TDs and 2 INTs. The Cowboys have been struggling since losing Romo to a broken collarbone, going 0-3 and falling third in the NFC East.

The QB situation in Pittsburgh intensified when Mike Vick left last Sunday's game with a hamstring tear. Vick is expected to be out for a week, leaving Week 7 open for either third string Landry Jones or a recovering Ben Roethlisberger to start.

Roethlisberger is continuing to recover from an MCL sprain and bruised bone that he suffered in Week 3. If he is unable to return, Jones will get the nod. After Vick left against the Arizona Cardinals, Jones threw for 168 yards and 2 TDs. Either QB is a viable option considering the Steelers offense. Jones could be a QB2 or flex week gamble that could lead to a high payoff. Check for updates throughout the week regarding the status of Roethlisberger. 

Marcus Mariota is listed as questionable after he suffered a sprained MCL last Sunday against the Dolphins. Since his rookie debut, Mariota has thrown for 1,030 yards, 5 TDs, and 5 INTs. If Mariota is not ready for Week 7, then Zach Mettenberger will get the start. I would steer clear from Mettenberger, as there are other options for the QB position this week. 
Keep reading ASL for the best sporting news and fantasy advice around!