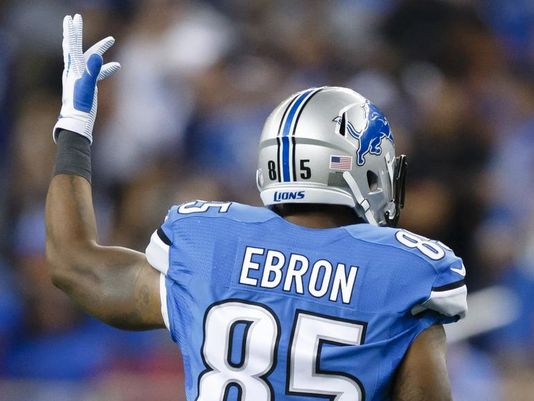 Fantasy Focus: Week 5 Injuries
Buffalo Bills

The Buffalo Bills were dealt another blow at the running back position when Karlos Williams was diagnosed with a concussion following Sunday's game against the New York Giants. Though he is listed as questionable, it is unlikely that Williams will play against the Tennessee Titans for their Week 5 matchup. Williams currently leads the Bills in rushing with 226 yards and 3 TDs on 42 attempts.

New information regarding LeSean McCoy's hamstring injury surfaced over the weekend. Now expected to miss anywhere between 3-4 weeks, McCoy will continue to be sidelined due to a new tear in his hamstring. McCoy has had an underwhelming start (146 yards and 0 TDs over three games), when he comes back from the injury, he might take a backseat to Williams for the starting position.

With two of Buffalo's starting RBs sidelined, expect Boobie Dixon and Cierre Wood to take over. Even though Dixon and Wood will earn playing time, there are other RB candidates to play for Week 5 fantasy games.  See some other fantasy uodates below.

Dallas Cowboys

Lance Dunbar was added to the list of injured Cowboys this past Sunday against the New Orleans Saints. Dunbar is out for the season with a torn ACL and MCL. Dunbar played a central role to the Cowboy offense as a receiving back and is ranked second in overall targets and receptions on the team. Darren McFadden will likely take over the role as receiving back, boosting his fantasy value. However, Joseph Randle will continue to have the bulk of the early down workload.

Detroit Lions

Eric Ebron left during Monday's game against the Seahawks with a knee injury. Though the specifics of the injury have yet to be released, his status for Week 5 is questionable. Ebron is third in receiving for the Lions with 15 catches for 179 yards and 2 TDs. A favorite red-zone target for the struggling Matthew Stafford, Ebron will hopefully be available for Sunday's game against the Cardinals. Check for updates during the week to see if there are any changes in Ebron's injury classification.

Brandon Pettigrew has been out since Week 1 with a hamstring injury. However, he is expected to play against the Cardinals during Week 5. If Ebron is out for this game, Pettigrew's fantasy value will go up. However, I would opt for other fantasy TE options. Last season Pettigrew only caught 10 passes for 70 yards.

Joique Bell was once a solid RB option who often appeared in the fantasy news. This season he is owned in only about half of all fantasy leagues. Competing with rookie Ameer Abdullah, along with countless nagging injuries, Bell has demoted to an RB2 designation on the Detroit roster. Bell is still listed as out with a continued ankle injury. I would advise fantasy owners to drop Bell, there are better RB2 and FLEX options to pick up.

Indianapolis Colts

The Colts are in a QB dilemma. Matt Hasselbeck and Andrew Luck are both listed as questionable for Thursday's game against the Houston Texans. Hasselbeck missed Tuesday's practice due to illness, resulting in Luck taking snaps during practice. However, is Luck's shoulder ready for action? Though Luck believes that he is ready to start, Head Coach Chuck Pagano stated that Luck will likely be a game day decision.  ASL's sporting news will have the latest on Luck, so stay tuned.

Washington Redskins

Jordan Reed suffered his fifth concussion in Sunday's win against the Philadelphia Eagles. Listed as questionable, Reed continues the pattern of having really good games followed up by injuries. Reed currently leads the Redskins in receiving with 24 catches for 278 yards and 1 TD. If Reed does not play, expect Derek Carrier to start at TE.

The Redskins might have another blow to their offense, as Pierre Garcon is listed as questionable with a knee injury. Garcon is second leading receiver on the team with 24 receptions for 216 yards and 2 TDs. With DeSean Jackson slowly recovering from his hamstring injury, Garcon continues to hold value as a WR2 and FLEX player in fantasy leagues.