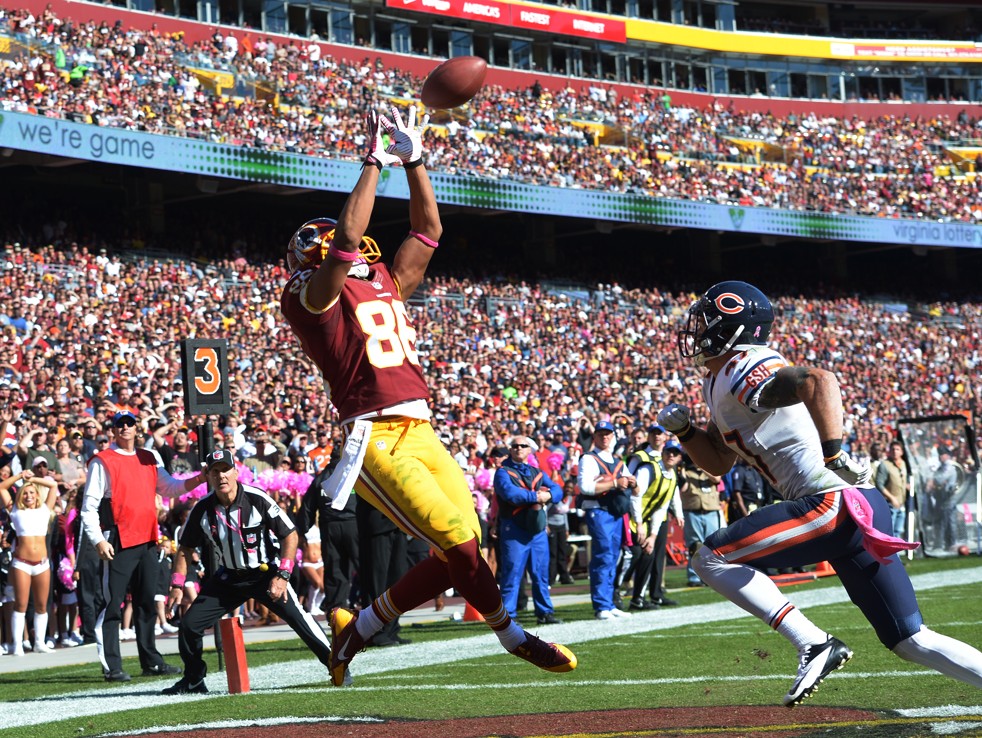 TE Fantasy Football News
Jordan Reed

The perennial breakout option hasn't been able to escape the injury bug since his rookie year in 2013. Now going into his third season with the Redskins, the opportunity for a star-making turn -- or at least a starting role - remains. Head Coach Jay Gruden has given Reed the nod to start ahead of veteran Logan Paulsen.

Reed underwent knee surgery at the beginning of spring workouts, but is expected to participate in training camp at the end of July. Gruden does not seem concerned about the knee procedure and has stated that Reed is taking the time off to get stronger in preparation for camp and the upcoming season. The former University of Florida product is a big, athletic target for quarterback Robert Griffin III (or Kirk Cousins or Colt McCoy depending on the week). Last season, Reed hauled in 50 of his 65 targets, but he never found the endzone. Reed is solid TE2 or bye-week start and maybe more with good health and RGIII's improvement.

Tyler Eifert

Cincinnati drafted the former Notre Dame standout in the first round of the 2013 NFL Draft. The Bengals are still waiting for the payoff. With the departure of Jermaine Gresham in free agency, maybe this is the year. It certainly wasn't last year. Eifert caught three passes in the 2014 opener before falling and dislocating his elbow. He is expected to fully participate in training camp, and has recovered from his shoulder surgery and dislocated elbow. QB Andy Dalton targeted TEs 88 times last season, giving Eifert a positive outlook for making a breakout statement this coming season. Factor in the Bengals lack proven wide receivers beyond A.J. Green and potential for a sizeable role exits. 

Injury Watch List

Vernon Davis continues to hold the starting TE position for the San Francisco 49ers. Last season Davis missed five games due to back spasms, and never seemed to get back to his regular level of play. The hulking baller went from his 2013 stellar stats of 52 receptions and 13 touchdown with a robust 16.3 yards per catch average to just 26 receptions, two scores and a 9.4 ypc last season. One of the bigger risk-reward options among his peers looks to redeem himself. However, targets for Davis may decline as the 49ers look to implement heavy WR3 and running plays. His fantasy outlook iffy, but perhaps a strong an healthy training camp boosts his value as a fantasy football TE option. 
Waiting list

After Julius Thomas signed with the Jacksonville Jaguars in March, the Denver Broncos used a third-round pick to select TE Jeff Heuerman. Alas, the rookie won't be any help in 2015 after tearing his ACL at rookie minicamp. Though Fantasy owners may not know his name now, Heuerman can have a bright future as a TE in Gary Kubiak's offense (We'll see if Peyton Manning remains under center in 2016). Dynasty owners can take a flyer considering there really isn't another major long-term option on the roster. Alas, those owners must wait some time before receiving any payoff.