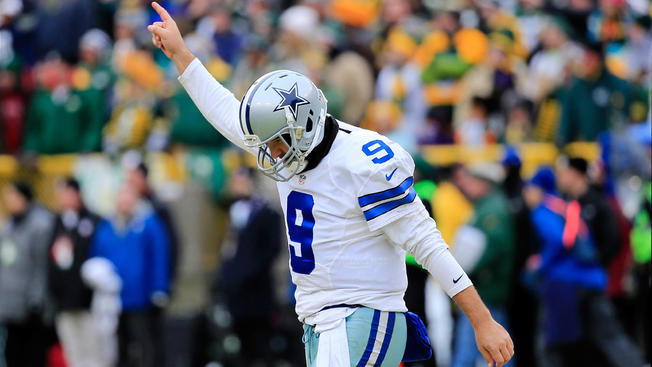 In QB fantasy news, the Dallas Cowboys reached an agreement with QB Tony Romo to restructure his contract and open up nearly $13 Million in cap space.
The Cowboys couldn't reach a deal with their All-Pro running back DeMarco Murray and now the football world is speculating on whether or not they can afford to land All-World running back Adrian Peterson. Peterson has stated that he would love to play for America's Team, but even with fantasy QB Romo's new deal, it doesn't seem very likely. Minnesota insists that they won't part ways with Peterson without getting a great deal in return.
Dallas recently signed Greg Hardy ($11.3 million) and Rolando McClain ($3 million) to one-year deals which means Romo would need to take a pay cut to land Adrian Peterson if the Vikings are even willing to trade him.  
The Cowboys would love to have Peterson running behind the offensive line that paved the way for DeMarco Murray to rack up 1,845 yards, but the odds are very long that Dallas can scrape up that kind of money. Some experts still feel that Peterson could end up in Big D because Jerry Jones may do whatever it takes to land A-P.  Even without AP, Romo remains a great QB fantasy football option.
Peterson landing in Big D would likely make him a top three fantasy running back next year. The addition of Peterson would make the Cowboys one of, if not the best offensive team in the NFL and a tough team to beat in the playoffs.
For the most up to date QB news, stay tuned with ASL!