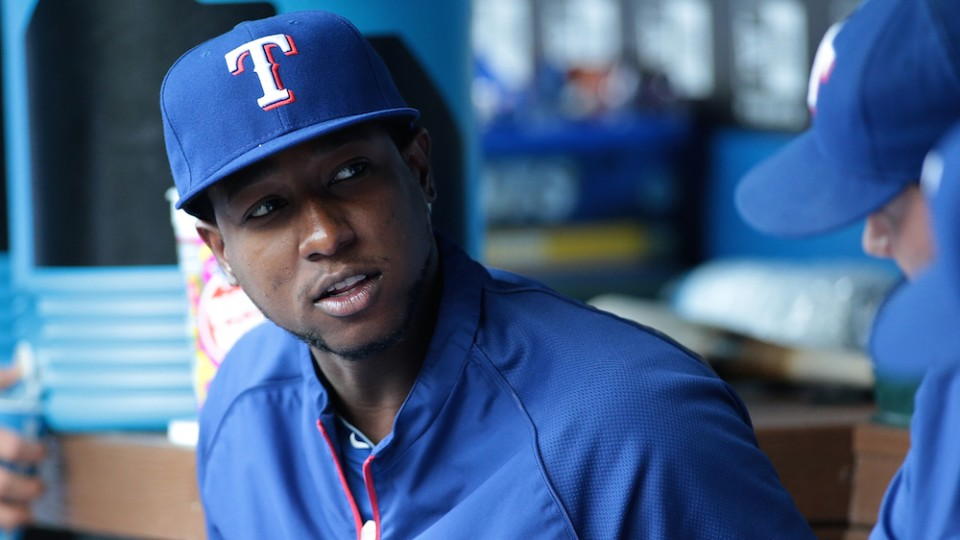 The Texas Rangers were dealt a significant blow with another shoulder injury to young infielder Jurickson Profar. He underwent surgery for a torn right labrum earlier this week ending all hopes of playing in 2015. The lost season is especially frustrating considering Profar missed all of 2014 with the same injured shoulder, but elected not to have surgery then.
Despite limited time on the field, Profar's name has remained prominent among lists of the game's future stars. In 2013, Baseball America selected the then 19-year-old switch-hitter as its number one prospect in baseball. He enjoyed a very modest first 94 games, batting .231 with 7 home runs and 26 RBI. Texas' hope (and that of fantasy owners) was that more experience would see Profar make good on the hype. A troublesome shoulder has made that experience difficult to come by.
Easily lost amid news of the disappointing setback is the fact that Profar is still only 22 years old. He certainly stands a good chance of getting healthy and making a big league impact worthy of his advance promotion. The Rangers caution, however, that he will likely not be able to resume baseball activities for at least a year. Along with the presumed necessity of an extended minor league stint, Profar may not be a factor at the major league level until the 2017 season, and then hopefully he stays off our injury updates list.
In the meantime, Texas will make do with Elvis Andrus and Rougned Odor manning the middle of the infield. Odor, only 21 years old himself, might be a shrewd pickup for fantasy owners seeking infield depth. The second baseman did not look overmatched last year during his rookie season, hitting .259 with 9 home runs and 48 RBI over 114 games. Continued improvement could result in a solidly productive sophomore season.
Andrus is a 2-time All-Star shortstop and has long been valued for his glove more than his bat, but the Rangers held off on trading him this winter and expect big things from him in 2015. He did swipe 27 bags last year and is two seasons removed from stealing 42, so owners looking for stolen base numbers might consider him.
Fantasy players hoping to reap the benefits of Jurickson Profar's potential breakout season will have to wait a while longer, due to fantasy injury updates. When he does return and proves himself healthy, his talent and positional versatility around the infield can quickly lead to fantasy relevance.
Stay tuned for the latest MLB and NFL injury updates!