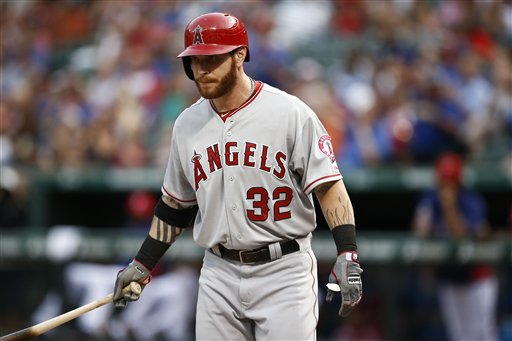 When the injury updates news first broke that Angels outfielder, Josh Hamilton, needed surgery on the AC joint in his right shoulder, he was expected to miss around 6 to 8 weeks. Now Angels skipper Jerry Dipoto says that Hamilton could miss as many as 12 weeks after undergoing the surgery on February 4th. This is more bad news for Hamilton and his prospects for ever being fantasy relevant again. 
Hamilton (no stranger to our fantasy injury updates) is just a few months away from his 34th birthday and hasn't had a decent year since year since he signed with Los Angeles at the end of 2012. He's been a complete bust for the organization ever since he signed a 5-year, $125 million contract. Since he left Texas, Hamilton has been nothing more than a shadow of his former self managing only 31 home runs while batting a pedestrian .254.
A healthy Hamilton was terrible in 2013 for the halos and played in only 89 games last season while struggling with shoulder issues. He's going to miss all of spring training and is projected to return to the field some time in May, but his fantasy baseball prospects are dismal at best. 
At this point, Hamilton is not even worth a stash in any fantasy format. 
Check back for the latest in MLB and NFL injury updates.