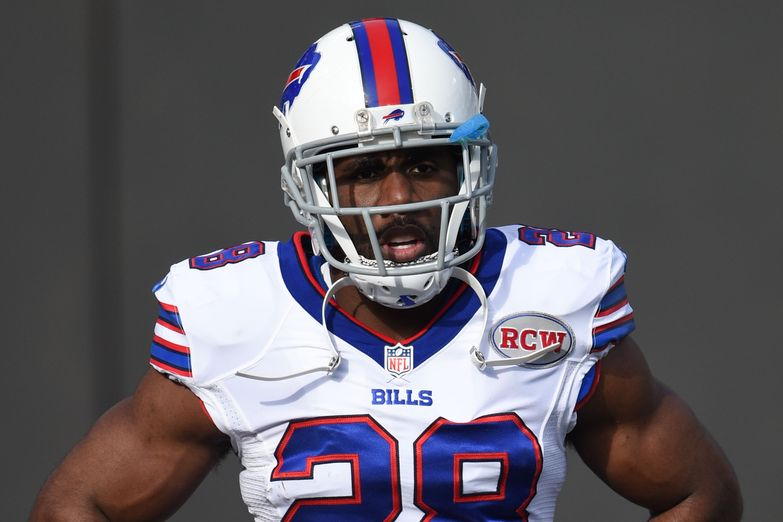 RB Fantasy Football News -
Fantasy RB CJ Spiller isn't getting much ink, but is one of the most talented free agents on the market. The Buffalo Bills are doing everything in their power (according to GM Doug Whaley) to keep Spiller in a Bills uniform and Rex Ryan has also stated publicly that he wants Spiller back as well.
Spiller had all the hype in the world coming out of college as a home run hitter with potential to score every time he touches the ball, but Spiller hasn't been lighting up the scoreboard and staying healthy enough to warrant being the 9th overall pick in the 2010 NFL draft. Spiller has only rushed for over 1,000 yards one of the five years he's been in the league but he has excelled in the return game for the Bills. 
If the Bills can reach a deal with Spiller he will get plenty of opportunities out of the backfield and only time will tell if he can remain healthy in the likely ground and pound situation he will be in.  Stay tuned to RB fantasy news for updates on the Spiller saga.
If the Bills can't reach a deal with Spiller there will be a long list of teams that express interest. A perfect fit for Spiller would be with the New York Jets who recently hired Chan Gailey to be their Offensive Coordinator. Spiller had some of his best years under Chan Gailey in Buffalo and Spiller has already expressed interest and thinks it makes a lot of sense to reunite with Gailey. 
If Spiller gets to test the free agent market some lucky team will be all smiles when they land the speedster who, if healthy, can flip the field and light up the scoreboard.  
Stay updated with ASL's RB news all offseason!