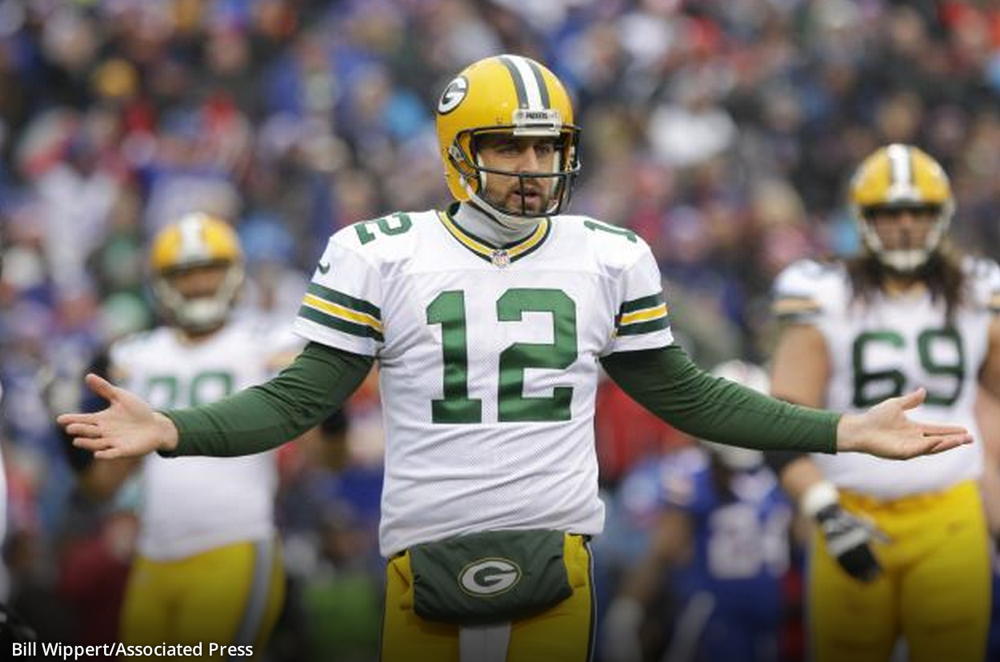 One week Peyton Manning blows it for you in the playoffs and now its Aaron Rodgers dropping the ball. What a terrible couple weeks it's been for these fantasy football so called "studs!" Hopefully you are still in contention for some NFL fantasy hardware even in spite of these quarterback woes.
Now lets take a look at what the damage really was for these two guys. During Week 14, Manning threw for a woeful 173 yards and two interceptions against a dominating Bills defense. That same vaunted Buffalo defense then held Aaron Rodgers to a minuscule 185 yards and two interceptions during Week 15. Those types of weeks are not what fantasy owners had in mind for their supreme quarterbacks during fantasy crunch time. One thing that both of those punishing weeks have in common is the opponent. The Buffalo defense has proven again and again that they are for real by stopping both of these Hall of fame caliber shot callers.
So the question is, if you own one of these two quarterbacks, can you give them another chance? The answer has to be yes. Chances are if you are still in the playoffs, its because of one of these guys not in spite of. In a week where your team absolutely needs to perform, you've got to roll with your big guns.
In NFL player news, Aaron Rodgers has had an MVP type season and should bounce back easily in week 16. The Green Bay Packers are facing the 2-12 Tampa Bay Bucs next week and Rodgers should again show fantasy owners why they drafted him on draft day. The Buccaneers defense has allowed the ninth-most passing yards per game this season and only four other teams have permitted more passing touchdowns. Start Rodgers with full confidence next week.
The matchup is not so sweet for Peyton Manning next week. They face a hot Bengals defense that shut out Johnny Manziel and the Browns last week. But let's not get carried away and even put Manziel and Manning in the same sentence. Manning and the Broncos still have a first-round playoff bye to play for so look for Manning to be at his best this week. With the resurgence of the Bronco's running game Peyton has not been putting up such gaudy fantasy numbers as he has earlier in the season but you have to trust Peyton this week unless you have another top 5 quarterback with a better matchup – sat Andrew Luck against Dallas.
The moral of the story is to start the players that have gotten you here thus far. Even though Rodgers and Manning have had a couple of skids late in the season, they are still fantasy football studs. These two guys are the best options at quarterback and are still "must-starts" in fantasy land.