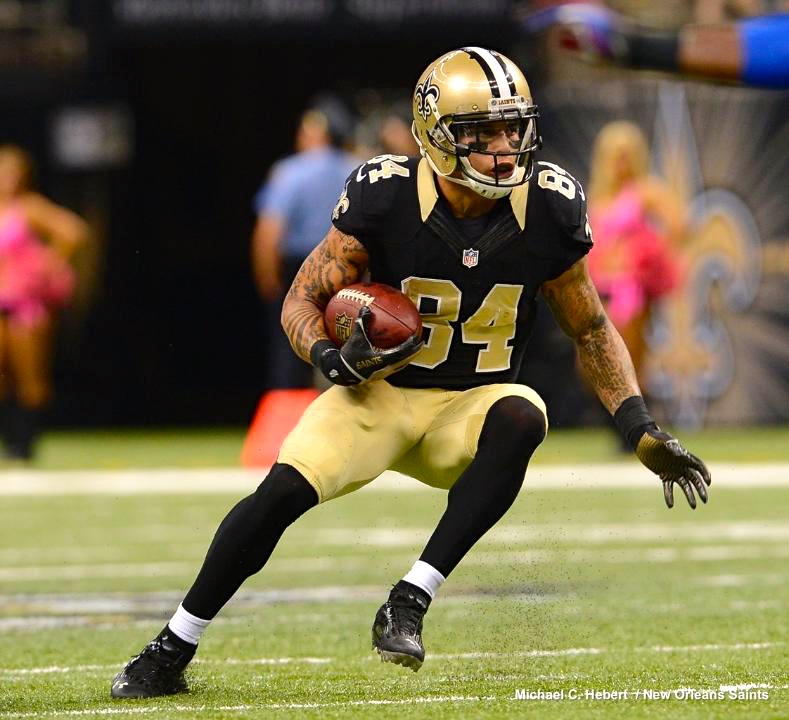 Fantasy Waiver Wire Pickups -
1. WR Kenny Stills, NO:
Saints wide receiver Kenny Stills has seen a spark in value as fellow wideout Brandin Cooks will be out for 2-4 weeks with a thumb injury. Stills put up a solid showing last week, going for 4-32-1 against the Bengals. He's likely to be much more involved in the Saints offense as the season comes to a close. As their WR3, he is next in line to start opposite WR Marques Colston, and should still be left open due to defenses focusing on superstar tight end Jimmy Graham. Stills has shown the ability to use his speed and quickness to make big plays, but will now have more opportunities as his snap count is sure to increase drastically. 
2. TE Coby Fleener, IND:
Colts tight end Coby Fleener's stock is on the rise as starting TE Dwayne Allen has sustained an ankle injury, and could possibly miss next week's contest with the Jaguars. Fleener's rapport with former college teammate, and now Colts QB Andrew Luck showed as the two connected on 7 passes and 144 yards. After Allen went down, Fleener was the focal point of their offense as the Patriots defense was purely focused on stopping T.Y. Hilton. Fleener's role in Indy's offense should be present in the weeks to come as he is a reliable check down for Luck, and he can be added as a middle-of-the-pack TE1 in standard leagues.  If available, Fleener is one of the better fantasy pickups around.
3. RB Jonas Gray, NE:
Jonas Gray exploded into the fantasy picture as the Patriots thrashed the Colts, making the term "breakout performance" an overwhelming understatement. The 24-year-old newly relevant New England running back took 38 carries for 199 yards and 4 touchdowns. However, his expectations should be tempered as this is only one impressive showing he's ever had, and against a weak rush defense. Immediately, he should be viewed as a RB2 against the Lions very stout rush defense, but has a major upside as an important piece to the Patriots offense.
4. WR Jarvis Landry, MIA:
Landry has been a solid contributor in Miami for the last 3 weeks, and his role in that offense makes him an intriguing add in fantasy leagues. He's coming off a 5-46-1 line as the Dolphins took down the Bills, scoring a touchdown for the second time in 3 games. He managed to turn the ball over in special teams against Buffalo, yet made up for it by making a nifty move at the goal line to get into the end zone on the very next drive. His rapport with QB Ryan Tannehill is only growing stronger and this could bode well for his value for the end of the season. Consider Landry a WR3 for the next couple weeks, especially in PPR leagues.