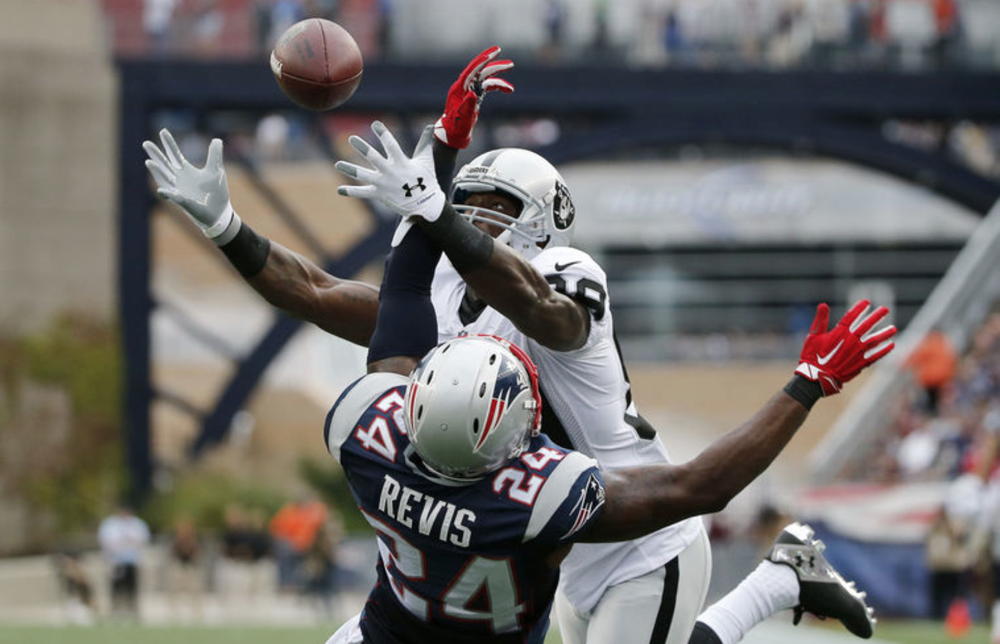 WR Fantasy Football News
With Raiders wide receiver Rod Streater in WR news out for 4-5 weeks with a broken foot, James Jones doesn't have too much competition when it comes to pass catching for the Raiders.

That's why last week's loss to the Patriot's was a bit of a head scratcher. Jones should have clearly led the team in targets, but rookie quarterback Derek Carr was busy looking elsewhere for Andre Holmes and Marcel Reece.

It only makes sense that Raiders coaching staff spent the week helping the young quarterback understand who his best receiver on the field is when Oakland matches up with Miami across the pond in the U.K.

Carr will be under fire every time he takes a snap with Miami's formidable front four. He will need to get he ball out quickly and must be looking Jones' way for the Raiders to have any change for a win.

It's hard to trust anyone who plays for Raiders considering they have the worst offense in the league. They average just a shade above 12 points per game and have the fewest yards per game scratching out a measly 254 yards per contest.

But Jones is the only viable fantasy WR and already has 189 yards and two touchdowns on the season. Look for a strong game for him while the Raiders try desperately to get their first win of the season.
For the best WR fantasy news, keep up with ASL!