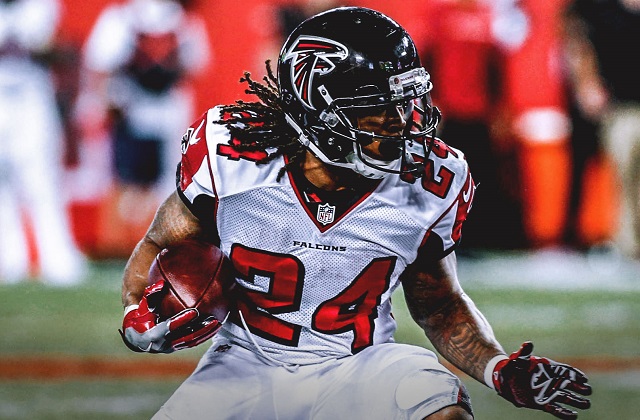 Written by Michael Bowe
02 May 2019
For so many people, the NFL draft can be a life altering experience and that goes for current NFL players and draftees. So, who won the draft? Who lost? Great question and like always, I have an opinion.


Winner: Kliff Kingsbury, Head Coach, Arizona Cardinals: We will start here because Kliff got his guy, and then some. Pick 1.01 was very straight forward, with Arizona taking all of their allotted time to select Oklahoma's QB Kyler Murray. Then, in the second round, they selected Washington DB Byron Murphy, traded away QB Josh Rosen and drafted WR Andy Isabella. With the first pick in round 4, they also added raw but talented WR Hakeem Butler, so Kliff looks to make sure there is no desert dumpster fire in 2019.

Loser: AJ Brown, WR, Tennessee Titans: I so very badly wanted AJ to go to either Green Bay or New England. Instead, he gets to go to Wide Receiver Purgatory #2 (the 1st being Baltimore). WR Cory Davis was supposed to be a thing, and he wasn't, so how does AJ stand a chance to be any different?


Winner: Devonta Freeman, RB, Atlanta Falcons: After inconsistent line play last year, Atlanta made two 1st round selections on offensive lineman- 1.14 was Chris Lindstrom, Guard, Boston College, and pick 1.31 was Kaleb McGary, Tackle, Washington. After signing a 5 year, $41.25 million dollar deal in 2017, Freeman now looks to have the tools in front of him to return to his former glory.


Loser: Ryan Fitzpatrick, QB, Miami Dolphins: The Fitzmagic show just might be over before it started. After trading for a much younger (and cheaper) alternative under center in Josh Rosen, the possibility is Fitzpatrick might never play a meaningful snap for the 'Fins.


Winner: The Denver Broncos: I love the way John Elway ran his draft. He addressed a need in the first round by taking Iowa TE Noah Fant at 1.20, then waiting until Missouri QB Drew Lock fell to them in the second round (2.10). They also bolstered their offensive line with the previous pick (Dalton Risner, Kansas State), and then in the next round added a defensive tackle (Dre'Mont Jones, Ohio State).


Losers: RB's Tony Pollard And Mike Weber, Dallas Cowboys-:The running back room in Dallas just got better, but the problem is the lead back rarely leaves the field. Pollard is an explosive playmaker as a runner or receiver, so maybe he can take the role Dallas could never quite carve out for Tayvon Austin. Weber is a fantastic volume back, but how will he get a chance to play? Love these backs, hate the landing spot.


Winners: The Backfields of the Houston Texans and Tampa Bay Buccaneers: With neither team taking a back in this year's draft, it appears as though the starting jobs of Lamar Miller and Peyton Barber are safe. For now. The Texans appear to like the upside of D'onta Foreman, so Miller may have limited upside. Many people have been speculating that it's Ronald Jone's time to shine in Tampa, but with his inability to see the field in his Rookie season, it seems unlikely at this time.


Loser: Saquon Barkley, RB, New York Giants: The New York Giants had 3 draft selections in the first round this year, and what they did NOT do was take any pressure off their star Running Back. Another lineman or field stretching receiver would have been the smart thing to do, but instead, the Giants selected to overdraft QB Daniel Jones at 1.06, then taking Clemson DT Dexter Lawrence at 1.17 and finally Georgia CB Deandre Baker at 1.30. No offensive lineman was selected by the G-men until the 7th round (Kentucky OT George Asafo-Adjei), although they did add Kevin Zeitler in the offseason. Hopefully the G-men can find a way to protect Barkley from the abuse he is sure to take.


Winner: Tom Brady, QB, New England Patriots: And the rich get richer. All the Patriots did in the draft was make Tom's job easier by giving him security blankets in N'Keal Harry (Arizona State WR, Round 1 pick 32), and adding Running Back depth with Alabama Running Back Damien Harris (Round 3 pick 23). That, and adding some good defensive prospects (Michigan DE Chase Winovich in Round 3 and Vanderbilt DB Joejuan Williams in Round 2), mean some smooth sailing for the 6-time Super Bowl Champion Quarterback.


Loser: Jimmy Graham, TE, Green Bay Packers: At age 32, it appears as though Jimmy's best days are behind him. Playing through a multitude of injuries in 2018, he finished the season with 55 grabs for 636 yards and 2 TD's. Green Bay's staff decided to go for youth and upside, drafting Texas A&M's Jace Sternberger in the 3rd round. Although only appearing in 15 collegiate games, in 2018 Sternberger amassed 832 yards on 48 catches with 10 touchdowns. It has been a long time since Green Bay has had a fantasy relevant Tight End, and that appears to end now.


I hope you enjoyed reading some of my NFL draft winners and losers. Good luck drafting everyone! Questions? Comments? Hit me up on Twitter @Thembower85!