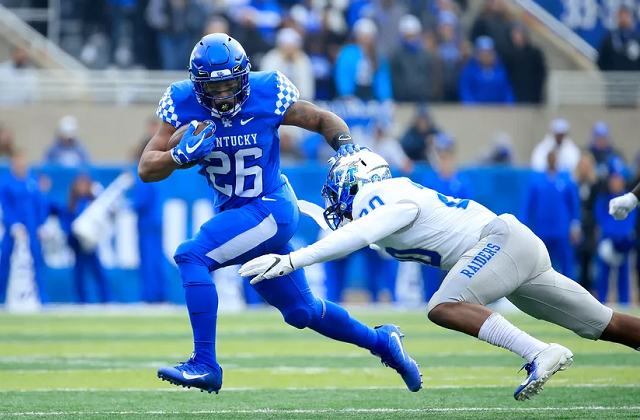 Written by Michael Bower
04 March 2019
The SEC Conference, where Speed Equals Championships, has always provided both entertaining football on Saturdays and top notch NFL Players on Sundays. Today we will be looking at 5 SEC Running Back prospects that have declared for the NFL draft, and could be very good additions to your fantasy roster.

Josh Jacobs - Junior, Alabama, 5'10" 220 LBS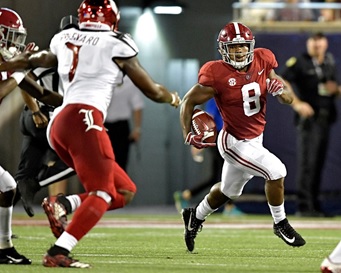 One of the most intriguing and highly-touted prospects in this year's running back class Jacobs is a patient runner with good power. While not being a full time starter at 'Bama, Jacobs has the ability to move the chains, although he only rushed for 100 yards 1 time in his collegiate career (10/1/2016 vs Kentucky- 16 carries, 100 yards 1 touchdown). If put on the right team he can be a valuable dynasty asset. but as he was never the focal point of an explosive offense, I feel like Jacobs' potential might not fully match all the hype regarding him.

Damien Harris - Senior, Alabama, 5'10" 216 LBS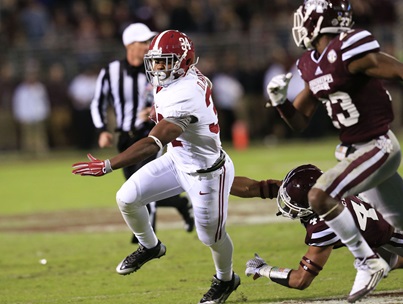 Jacobs' back field mate at Alabama was actually the more statistically productive back, but seems to be the less heralded prospect entering the draft. It's a bit surprising, as he started 14 of 15 games in 2018 for the Tide and broke 1,000 yards rushing twice (2016, 2017). Added to his rushing skills, he also has potential to stay on the field for more snaps because of his receiving and blocking skills on passing downs. He can be described as an average receiving back with above average pass blocking skills. As he is the less heralded of the 'Bama backs, I expect him to fall later in the draft and be a value for an NFL team. Be sure to stash him on your taxi squad.

Trayveon Williams - Junior, Texas A&M, 5'8" 2016 LBS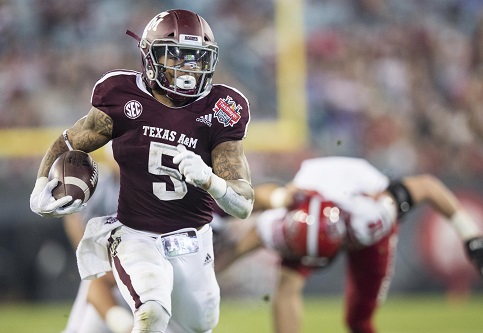 A three down back at A&M, Williams did not leave the field much, not including in 2017 when he was hindered with an ankle injury. He flashed good hands in the receiving game, but may be too small to consistently pass block at the next level. In 2018 he had a monster season with 1,760 yards on 271 carries with 18 touchdowns. Along with his on field production, Trayveon was extremely popular with his team mates, so that marked with his production can spell a good NFL career. However, unless he can land a starting gig, I can't see much in the way of fantasy value.
Elijah Holyfield - Junior, 5'10" 217 LBS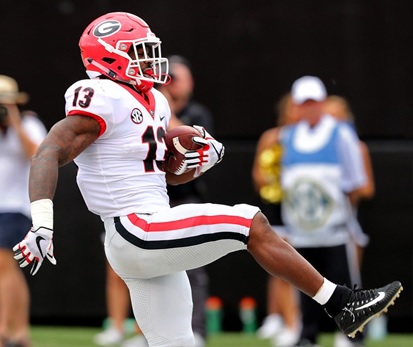 While Elijah may be dubbed "The Real Deal", in order to be that you should be able to be more than a one dimensional back that ran a 4.78 40 yard dash at the NFL Combine. Holyfield was always in a committee backfield, and adds almost nothing in the receiving game, totaling 63 yards on 7 catches for his career, with no touchdowns. While he may not contribute much through the air, he is a powerful yet elusive runner who cannot be arm tackled. With his skill set I think he would be the perfect fit in Baltimore, as a stronger replacement for Gus Edwards.

Benny Snell- Junior, 5'10" 224 LBS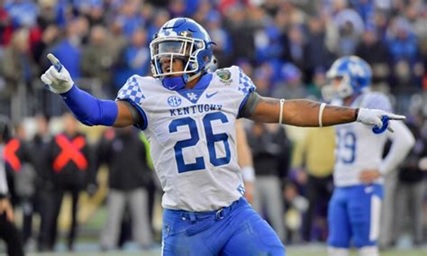 By far my most favorite back on this list, Snell excelled at Kentucky where he was the focal point of the offense. He was extremely productive as a runner, topping 1,000 yards each of his three seasons, while also tacking on 216 yards on 29 catches (0 touchdowns). Like some of these other backs he was not asked to catch the ball much, but unlike them he rarely left the field and in an offense where he was the star, he still shined brighter than most of his team mates. While not having elite speed, many mocks have him going to the Houston Texans in the 3rd round, making him and immediate stash in dynasty.
Given the chance, and depending on landing spot, I would not hesitate to take Snell over the other backs, although they are all promising prospects.

Question? Comments? Find me on Twitter @The.mbower85.