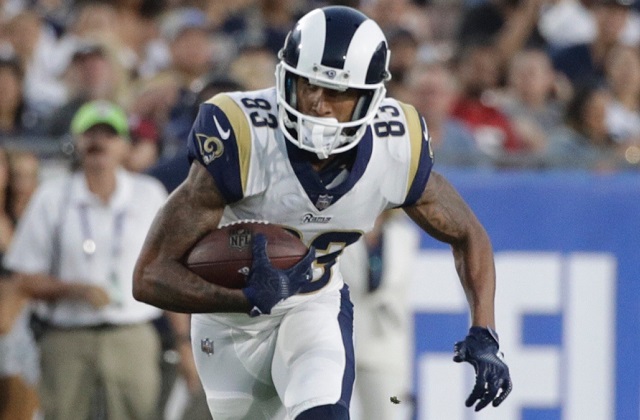 Written by AJ Schreiver
18 December 2018
WR Josh Reynolds, Los Angeles Rams
Jared Goff has been pressured more in the past few weeks and this has led to minimal production in the down field passing game. So is this a problem for the Rams? This week they will go up against an Arizona defense that should allow plenty of scoring opportunities for all of the Rams wide receivers, including Josh Reynolds. KEEP Reynolds, who I feel comfortable starting this week after he missed a touchdown by an inch against the Eagles Sunday night.
RB Dion Lewis, Tennessee Titans
Dion Lewis is still getting opportunities, but only on a limited basis, thanks to Derrick Henry's out break. Lewis got seven carries and three catches this weekend but the Titans offense is not explosive enough to start both Titan running backs. CUT Lewis who cannot be started the rest of the way.
WR Mike Williams, Los Angeles Chargers
Mike Williams has had a solid sophomore season, but has been a product of too many weapons and only one ball. We got a chance to see what he can do when Keenan Allen went out with an injury. Three touchdowns (1 rushing) and the game winning 2 point conversion. KEEP Williams and then if Keenan Allen is limited or out this week, Mike Williams will be a must start in your fantasy lineups. 
Never miss ASL's latest fantasy sports news. Send us an email at This email address is bring protected from spambots. You need JavaScript enabled to view it.