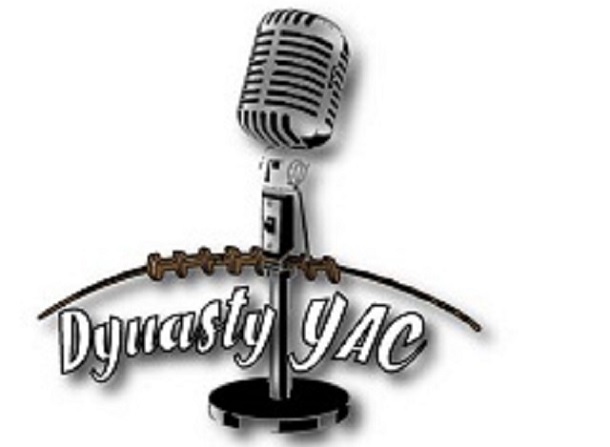 Written by Levi Andrew
25 September 2018
On episode 14, Levi (@LeviAndrewFF) and Pete (@_PeteLaw) give their Week 3 reactions to the Vikings bombing versus Buffalo, Patrick Mahomes, Calvin Ridley, and what the Jimmy Garoppolo injury means to the 49ers' skill players. We hit the Devy Dive as we do every episode and then finish with some questions, some home league talk and break down a few news blurbs. Check out Dynasty YAC on Twitter: @DynastyYAC.
Stitcher: https://www.stitcher.com/s?fid=206655&refid=stpr
Google: https://play.google.com/music/m/Iivikgxdefqstabtzf7fp5rs424?t=Dynasty_
PodBean: https://www.podbean.com/media/share/pb-gr4yp-9a922a
iTunes: https://itunes.apple.com/us/podcast/dynasty-yac/id1408498232
Spotify: https://open.spotify.com/show/0kLXGj3waOi7mIwsKs7li2?si=tU3Dk49sSr6zVhKrirBLkw
Make sure you subscribe, rate and review. If you could give us a five-star rating on iTunes, it really helps the show.
Intro/Outro music By: Mugly, "Too Trashed for Love." Find them on iTunes and Spotify.
As always, follow me on Twitter: @LeviAndrewFF
Never miss ASL's latest fantasy sports news. Send us an email at This email address is being protected from spambots. You need JavaScript enabled to view it. and list the sports you are interested in (NFL, NBA, MLB, NHL, EPL) to start receiving ASL's newsletter.