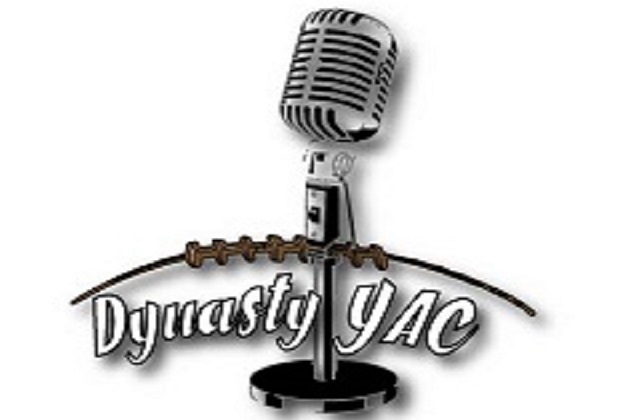 Written by Levi Andrew
13 August 2018
On Episode 7 of Dynasty YAC, Levi (@LeviAndrewFF) and Pete (@_PeteLaw) go over some trade strategies and talk about what to do with Le'Veon Bell. The guys also give you their opinions with some Keep, Trade, Cut. They also take a devy dive on RBs and go over four wide receivers' trade value going into the season.
Thanks for listening! As always, subscribe, rate and review. The five-star ratings on iTunes really help.
iTunes: https://itunes.apple.com/us/podcast/dynasty-yac/
Podbean: http://www.podbean.com/media/share/pb-gvzax-94a23b
Stitcher:https://www.stitcher.com/s?fid=206655&refid=stpr
Google Play: https://playmusic.app.goo.gl/?ibi=com.google.PlayMusic&isi=691797987&ius=googleplaymusic&apn=com.google.android.music&link=https://play.google.com/music/m/Iivikgxdefqstabtzf7fp5rs424?t%3DDynasty_YAC%26pcampaignid%3DMKT-na-all-co-pr-mu-pod-16
Spotify: https://open.spotify.com/show/0kLXGj3waOi7mIwsKs7li2 
 
Play Thrive Fantasy! Because Daily Fantasy is better with player prop bets.


Never miss ASL's latest fantasy sports news. Send us an email at This email address is being protected from spambots. You need JavaScript enabled to view it. and list the sports you are interested in (NFL, NBA, MLB, NHL, EPL) to start receiving ASL's newsletter.