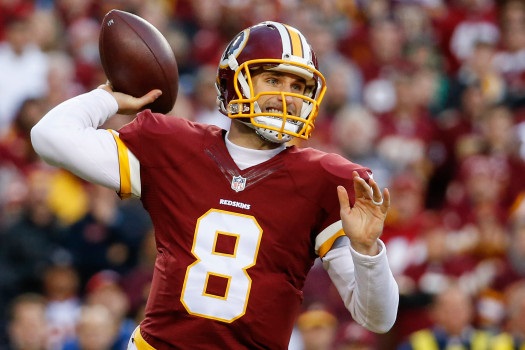 Written by Chad Samuels
12 October 2017
This league piques my interest with the deep rosters, the position premiums and IDP This roster assessment was sent out two weeks ago and is a little dated If you play it is worth the read. We are getting the dynasty diagnostic service  up and running so expect that soon. For now if you have any questions or comments about dynasty feel free to shoot me an email. At This email address is being protected from spambots. You need JavaScript enabled to view it..  
Team Review
I must admit I have not seen a league with as deep of rosters as yours. There are only eight teams in your league so it is supportable. Still with 75-man rosters, a 10-man taxi squad and 8 IR spots leads to 744 players on the roster max. Eight teams means the league is all about studs. At every position some team will have two top 10 players on roster and most likely starting. The team that can amass more top 10 players will win this league. The league is big play PPR. Usually PPR deepens the RB position but with the scarcity of the three-down running back in the NFL today they are a premium. While you can find serviceable fill ins owning one of these studs is important to provide a fantasy point advantage over other teams. If you own two it is a major advantage.
Your required starters affect position scarcity. Only 1 TE means you can lower the priority of the position since you can stack three of four on your roster and play the matchups. Two starting quarterbacks makes the league QB premium and the value of signal callers should be astronomical. With no flex positions you will have to construct a roster that will be able to fill out a lineup reasonably well and cover for injuries. The deep rosters helps but is also a curse as it limits who is available in the FA pool. Almost everyone makes the playoffs but to go deep in the playoffs you want two top options at the quarterback position. There are 13 defensive starters to 11 offensive starters so IDP can not be ignored either. Here is your roster with starters in bold.
QB: Blake Bortles, Kirk Cousins, Cam Newton, Carson Palmer, Trevor Simeon
RB: CJ Anderson, Giovani Bernard, Alex Collins, Matt Forte, Samaje Perine, Theo RIddick, Charles SIms, Charcandrick West, James White, Kerwynn WIlliams
WR: Tyler Boyd, Stefon Diggs, Mike Evans, AJ Green, Zay Jones, Terrelle Pryor, Paul RIchardson, Emmanuel Sanders, Adam Thielen, Tyrell WIlliams
TE: Jared Cook, Jimmy Graham, George Kittle, Zach Miller, Jordan Reed
K: Chris Boswell, Brandon McManus, Giorgio Tavecchio
DL: Malik Jackson, DJ Reader, Jurrell Casey, Everson Griffen, Akiem Hicks, Charles Johnson, Michael Johnson, Oliver Vernon, Ethan Westbrooks, Dietrich Wise,
LB: Alex Anzalone, Vic Beasley, Kentrell Brothers, Deone Bucannon, Jamie Collins, BJ Goodson, Jordan HIcks, Dion Jones, Eric Kendricks, Nick Kwiatkoski, Blake Martinez, Tyler Matakevich,  Antonio Morrison, Jake Ryan, Bobby Wagner
DB: Malcolm Butler, Chris Harris, Kareem Jackson, Marshon Lattimore, Jason McCourty, Josh Norman, Xavier Rhodes, Aqib Talib, Trae Waynes, Kevan Byard, Deshazor Everett, Karl Joseph, Michael Mitchell, Eric Murray
Defense: Chiefs, Giants, Lions
IR: Darius Jackson, Spencer Ware, Quincy Enunwa, Malcolm Mitchell, Allen Robinson, Randy Gregory, Cameron Sutton, Su'a Cravens
Taxi Squad: CJ Beathard, Nate Peterman, Marlon Mack, Ardarius Stewart,  Ryan Switzer, Jordan WIllis, Carl Lawson, Marlon Humphrey, Eddie Jackson, Obi Melifonwu
Team Assessment
For a PPR league you are set up well at WR although offensively QB and RB will need a little work. IDP is crucial because if you have a down week offensively strong starting IDPs can pull out a win for you. The secondary is important because it is the most top heavy with elite starting safeties and overall that looks good.
Your QB for a premium league needs work I know you have Bethard and Peterman on your taxi squad.  Once you get out of the first round of the NFL draft the odds of any specific quarterback hitting for fantasy football purposes drops dramatically. The hold value and how you handle them is very important. You are looking for them to win the starting job this season preferably or next at the latest. Then you are looking for them to flash and have a decent game or two. 250 yards and a touchdown is a good opening benchmark. After your late round quarterback does that trade them to improve your draft position. Long term your two starters scares me. I was expecting Cam Newton to rebound more. I think there is a possibility his shoulder is not right. For him to be an advantage he needs to be between 5 and 12 in fantasy scoring for quarterbacks and right now he is at 27th. Kirk Cousins is performing well enough as a yardage machine in Washington. His franchise tag suggests he will leave for more money next year. There is a chance Cousins will get a long term deal to stay in Washington but it's no guarantee. If he goes elsewhere the offensive system will  dictate how productive he is. I do not think Cousins is good enough to carry a team on his own. If they do not put weapons around him he could struggle. For 2017 you want to ride the Trevor SImoen train as long as you can. He has had some very good weeks and I think it will continue. He, like Cousins, has some solid weapons around him this year. The Broncos did invest in Paxton Lynch and if Simeon falters at all there will be pressure for them to start Lynch in the future. Finally Blake Bortles has done well in garbage time in the past. The Jaguars are taking on a new identity with the drafting of Leonard Fournette. The Jags will become a run first team and it will limit Bortles opportunity. This is good for Jaguars football as it should limit Bortles mistakes but not for fantasy. Limited opportunity means limited chances to put up gaudy stat lines.    
At running back you are running about average with a top eight running back in CJ Anderson  The rest are players you can cobble a group together to start. Matt Forte I like as a value play. He probably did not cost much to get on your roster and can provide solid numbers when healthy. Because of the deep rosters, hold everyone until you need to cut someone to pick up a waiver. That said I do not see Charles Sims putting up fantasy points any time soon. Kerwynn WIlliams squandered his opportunity to start and with only one carry last week has been relegated back to obscurity. Both are cuttable I have always been leery of Patriots running backs so James White is a concern. This is because "The Hoodie" will gameplan weekly who he will apply his running game to and it is hard to guess who will see the volume any given week. White should be on your roster but he might see little use. I like Samaje Perine to get his chance in Washington. He is a great, big back and productive in college. He was drafted in the fourth round of the NFL draft and historically speaking, fourth round running backs do not last that long as starters in the NFL. When he breaks out if you can return a profit in draft picks on him It is reasonable to move him. He is a player that I think could break the odds and start multiple seasons. Just keep in mind if you do not flip him you are gambling against the house from a historical standpoint. The draft in 2018 will be strong. If you miss out on some of the top rookie QB options running back is an area to turn to to bolster this group.
Wide receivers are a strong group for your team. Evans, Robinson, Green  and Diggs is a solid starting four over the next three years if you still have them on your roster. Green is 29 so expect him to turn from the WR2 or WR3 he is right now to a WR4 as he ages. Emmanuel Sanders is underrated. Despite being the second option in Denver he consistently puts up 1,000 yards and Adam Thielen provide incredible depth at the position should injuries occur. The player that is worth replacing is Tyler Boyd.He was a round two draft pick in a weak wide receiver draft class last year. In this year's draft the Bengals drafted John Ross at number nine overall and they picked up Josh Malone later. This suggests he (Boyd) will not produce much and is cuttable if you need the space.
Your league starts only one tight end. With the deep rosters it makes sense to roster three or four tight ends. I am not a big fan of Jordan Reed because he is so injury prone. In your case I like him more than I normally would. When healthy he can be a top tight end. With eight teams that can be a critical advantage. The deep resters allows you the ability to roster several other starting options should he be hurt. Your TE staff is solid. I do think Jimmy Graham has more name value than production value. And could be considered to trade away to strengthen your team  
IDP
I will be honest IDP is not my strong suit. I do play in IDP leagues and have some experience. To be an expert in IDP one really needs to devote almost all their time to that side of the ball and quite frankly, I don't have that kind of time.  My passion is dynasty, rookies and  strategy. When constructing an IDP roster I like to load up on sacks at the DL position and tackles at LB and Safety. I want my players to be scoring points weekly to add to my point total. Big plays are nice but they are not consistent. If you want further IDP information I would suggest contacting Johnny B.on twitter at @JohnnyB_IDP. He is solid and knows more in depth about IDP than I do.    
If I am going to invest in big names I invest in DL as sacks are harder to come by. Oliver Vernon is one of those big names Everson Griffen is outproducing Danielle Hunter so that is great value. Akiem HIcks is playing well for Chicago as well. All in all your starting DL has shaped up quite nicely it it just waiting for Vernon to produce.
With 32 teams in the NFL there are lots of LBs that can be used and started. Beside the elite few at the top a lot are similar in scoring within a few points per game difference. The gap has not closed yet because there has not been a lot of games this season and one bad game skews the average but as the weeks roll on you will see ppg rankings tighten more. Your LBs work. I have a tendency to hit the waiver wire for them. In a league that starts four LB though if you can get a1 top option at LB it will go a long way in keeping your team competitive. Bobby Wagner is that big name and he is producing like you want him to. Dion Jones is solid too and Eric Kendricks is a MLB and is solid as well. Nick Kwiatkowski, Jake Ryan, Tyler Matakevich, and Kentrell Brothers all have fantasy point averages below 5 ppg. You can find current producers that can replace them. YOu want fantasy points on your roster today not to develop them at the LB position. This way you will have more options each week. Keenan Robinson and Jeff Bostic are two names at the top of weekly average ppg for MFL and are worth a pickup. AJ Klein is also stating for the Saints and worth a pickup. To add into a rotation at LB, Robinson is a must pick up. DO this even if he starts for just a small stretch of games. If nothing else it keeps him away from others. I would also grab one Bostic or Klein.  
Ideally S is very limited for the elite players at the top. There are 32 starting DB positions in your league and only 64 starting safeties with half holding more of a double coverage role in the NFL. Some CB are needed to fill out rosters and lineups. Holding some top scoring SBs to keep them away from other owners is not a bad idea if you have the space, You normally want to beware of the really good shutdown CB. If they shut down the opposing WR there will be few scoring opportunities and quarterbacks will look for different targets. But as a corner if a player is less skilled, he can get more tackles and some pass defensed. Unfortunately their job can become in jeopardy and they can be replaced. If using the lesser talented corners you will want to monitor them closely. If they lose their starting job or their snap count drops, then fantasy scoring will be minimal. Malcolm Butler, Deshazor Everett, Marlon Humphrey are all players who have yet to produce this season Jalen Mills, Andrew Sendejo, and Chris Conte can be found on the waiver wire and are worth picking up. Corner is weak for the Eagles so I don't think Mills will lose his job so grab him and one of Sendejo or Conte.    
Waivers
Part of the waiver process is getting to the wire early to snatch up those who have snuck through the cracks. By week four in this league a lot of the waiver wire players are already picked over. The waiver wire players left are long shots. Waivers turn now to who is buried on the depth chart that is an injury or two away from gaining in value for the season. At this point you can either take the production for a few weeks or trade them away for more draft picks or to upgrade the picks you already have. There really is only one stash I would suggest for wide receiver and that is Bryce Butler. He has talent and will produce if either Dez Bryant or Terrance WIlliams misses time. The rest of the suggestions you can use to load at running back. If you can corner the market on these players any injuries that can happen you can capitalize on.  Stash the following players if you can. They are Malcolm Brown, Bennie Cunningham, Corey Grant, Austin Eckler and Devonte Mays. Brown and Cunningham are the names in bright lights. Brown clearly is backing up Todd Gurley and Cunningham should see playing time if either Howard or Cohen get hurt. Chris Ivory is the next man up if Fournette misses time but Cory Grant is replacing TJ Yeldon for some production now. I doubt Fournette and Ivory get hurt but the waiver wire is thin. Eckler is a longer term stash. Since you own Jordan Reed, Vernon Davis is a good pick up for you. Last year Davis performed well while Reed was hurt and he did so again in week three of this year. If you have room go ahead and add him.  
Trades
Trading can be difficult. All leagues are different. Some league are slow to trade and others there are deals being made everywhere. The best thing you can do is manufacture trades. When you decide to move someone construct similar offers and send them to as many owners as you can. Also if the trades are similar you can send several different options to the same owner. You only need one owner to click on the accept button and this will increase the odds someone will. Unless you fall out of contention trading probably will not happen for you unless you have a running back step up and you can trade him away for profit. The same holds true for your two quarterbacks Nathan Peterman or CJ Beathard. You do not want to trade away draft picks to improve your team now. Hoade them as best you can.
There are two exceptions. First is David Johnson. If the owner is willing to part with him cheap do so. Remember cheap is a relative term. If you can get Johnson for two first round picks or just a little more feel free to do so. Johnson could be back by the end of the season and give a shot in the arm of a playoff run for your team. But here is the key to any Johnson transaction. Johnson is  26 in December. He has a window of two years production before you sell him. If you can sell him for 3 first round selections in the offseason you lock in a value gain of a first round pick for this series of moves. The other exception is Jamaal Charles. He is the handcuff with CJ Anderson. Anderson has had difficulties staying healthy in the past and Charles is quietly putting up 5.1 yards per carry. If Charles starts getting more snaps than Anderson it hurts you. If you can acquire Charles for a third round draft pick do so.
If you fall out of contention or in the offseason you want to look at trading AJ Green. Green will be 30 by next year and the odds that his peak season has already happened is high. Players like Eric Decker and Brandon Marshall who produce at a high level well into their 30's are the exception to the rule not the rule. Green's value is high and if you can sell him and get several young upside prospects or several firsts out of the deal do so. You do not want to be holding Green when his production drops and then not be able to get any valuable return for him. Finally do whatever you have to do to acquire the number one draft pick for 2018 if the value is within reason. This league is all about studs. And whoever shakes out at the top rookie draft selection should be a RB. to be able to add a three down running back to your roster will greatly strengthen your team, Running back should also be less of a risk that quarterback if you can get the best one in the draft.  Yes we think it will be SaQuon Barkley but it may not be. We do not know. Because of this draft picks now are cheaper than in the offseason. If you can get some now without sacrificing your playoff run do it.           
If you have any questions about this assessment please feel free to contact me and I will clarify as best I can.
Good luck,
Chad Samuels
Never miss ASL's latest fantasy sports news. Send us an email at newsletter@advancedsportslogic.com and list the sports you are interested in (NFL, NBA, MLB, NHL, EPL) to start receiving ASL's newsletter