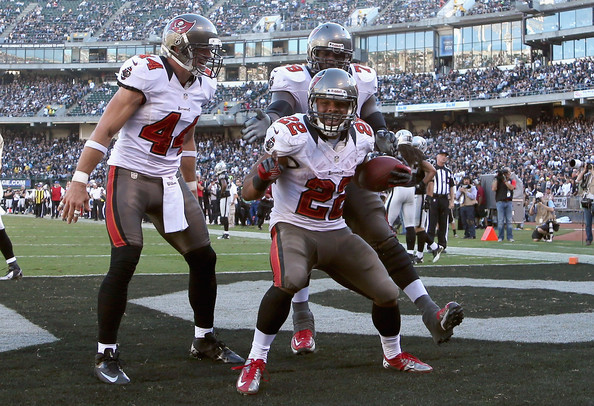 Written by AJ Schreiver
10 October 2017
Sammy Watkins, WR, Los Angeles Rams
Watkins has now had two miserable weeks for fantasy owners. The good news for Watkins? He has stayed healthy through five weeks. The bad news is Jared Goff is not connecting with the talented receiver for several reasons, and Watkins' fantasy owners are stuck in the mud with him. I don't put Watkins' lack of production on him whatsoever. Even he doesn't know what the problem is. We know Watkins still has the talent because he showcased it in Week 3, but let's not forget that Goff has started only 12 games in his career and hasn't really looked to push the ball downfield a whole lot. Watkins became an afterthought Sunday as he was matched up with Richard Sherman. Even at the end of the game, Goff didn't look Watkins' way even though he was in single coverage. Watkins' schedule is not easy as he will have to deal with the defenses of the Jaguars, the Cardinals twice (Patrick Peterson), the Giants (Janoris Jenkins) and the Seahawks again. I will KEEP Watkins for now but, if he produces another big game, I might be looking to deal him for a helpful piece down the stretch of the fantasy season. 
Jacquizz Rodgers, RB, Tampa Bay Buccaneers
Just as Rodgers' backup was useless through the first four weeks, he will quickly become useless to fantasy teams now. Rodgers didn't just fade away in Week 5; he was stripped of his duties following the furious return of Doug Martin. Martin will see the bulk of carries and even be used in passing situations when the Bucs fall behind. I would CUT Rodgers quickly. He isn't worth owning unless you're a Martin owner.
Willie Snead, WR, New Orleans Saints
Snead was suspended for the first three weeks and then sidelined by injury in Week 4. But with the Saints coming off their bye, he should play his first game of 2017 this weekend. So far, the Saints have used a mix of Ted Ginn Jr., Tommylee Lewis and Brandon Coleman alongside Michael Thomas. Snead saw more than 100 targets in each of his first two seasons in the league, even with a multitude of receivers fighting for opportunities in New Orleans. Brees will love having Snead back in the lineup because of his well-rounded ability at the position, and fantasy owners should look to ACQUIRE Willie while he is still flying under the radar. 
Ameer Abdullah, RB, Detroit
I gave you this last week and my stance has not changed. As I predicted, Abdullah had a down game in Week 5 versus the Panthers, but he will bounce back nicely.
Despite facing the toughest defense against running backs in fantasy in Week 4, the Vikings, Abdullah had his best game of the season and instilled confidence in his coaching staff that he can be the guy they have wanted him to be since drafting him. In Week 6, he will face a good Panthers defense that gave up only 80 rushing yards to the Patriots. But following that game, Abdullah's schedule looks favorable. Fingers crossed that he can stay healthy, but Abdullah is a player to ACQUIRE. You won't have to give up a ton to get him after his lackluster day versus Carolina. His stock will have plateaued. 


Have questions about other players or want to have your player featured in next weeks edition, follow me on Twitter @sports4u_ASL and let me know who you want to read about!
Never miss ASL's latest fantasy sports news. Send us an email at newsletter@advancedsportslogic.com and list the sports you are interested in (NFL, NBA, MLB, NHL, EPL) to start receiving ASL's newsletter.