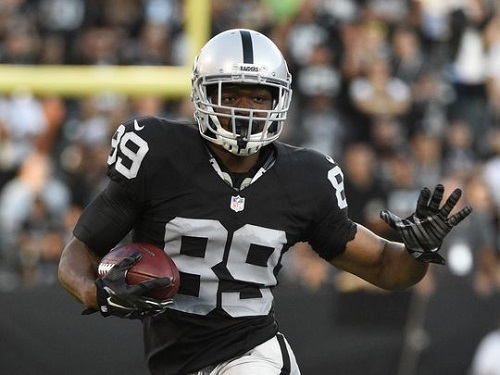 Written by John Adams
28 September 2017
BUST – Amari Cooper, WR, Oakland Raiders
A third-year wideout, Cooper has made a name for himself in the NFL for two very different reasons. Yes, he is recognized as an explosive and talented wideout. But he is also getting plenty of attention for DROPPING THE BALL! Just three games into the young season and Cooper has flat-out dropped six passes, sending fantasy owners and coaches into fits of rage. As if things weren't bad enough for Cooper and the Raiders, they have a Week 4 matchup in Denver against a rugged, take-no-prisoners Broncos defense. Cooper managed just one catch in Week 3 against the Redskins and things are NOT likely to improve on the road against the Broncos.
BUST – Jameis Winston, QB, Tampa Bay Buccaneers
Winston's fantasy owners must have felt like they robbed a bank in Week 3 to get so many fantasy points from a player who fumbled twice and threw three picks. So, even though Winston might have a bust of a day in his Week 4 matchup against the Giants, you might have to start him anyway. Winston was DOMINATED by the Vikings defense last week, but he still completed 28 of 40 passes for 328 yards and a pair of touchdowns. But the Giants have an even tougher pass defense than the Vikings, which will make it very hard for the young quarterback to match his numbers from Week 3.
BUST – Coby Fleener, TE, New Orleans Saints
Fleener bucked the odds during the first couple weeks of the season by scoring touchdowns against the Vikings and the Patriots. He seemed to have carved out a nice little role for himself, but it all came crashing down during the Saints' Week 3 road romp over the Carolina Panthers. Fleener caught just one pass for 21 yards and never got a sniff in the end zone. To complicate matters even further, wide receiver Willie Snead is back after a three-game suspension. Once again, Fleener is nothing more than a touchdown-dependent tight end who should be on the outside of fantasy lineups looking in.

Never miss ASL's latest fantasy sports news. Send us an email at newsletter@advancedsportslogic.com and list the sports you are interested in (NFL, NBA, MLB, NHL, EPL) to start receiving ASL's newsletter.