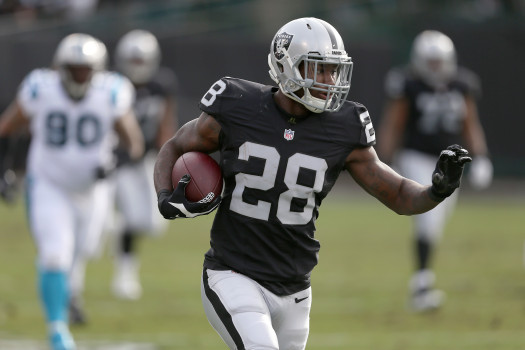 Written by Daniel Brown
11 May 2017
With mandatory camps coming up soon, but the influx of rookies will yield some interesting position battles during camp and pre-season. ASL's Daniel Brown looks at those battles and the possible impact on your draft strategy.
5 Intriguing Camp Position Battles Following the Draft:
RB – MIN: Dalvin Cook vs Latavius Murray.
This offseason saw Adrian Peterson leave the Minnesota Vikings for the New Orleans Saints which opened the door for Latavius Murray to chase some money as he moved from a running back by committee (RBBC) situation in Oakland to a suddenly open starter role. True that the Vikings still had Jerick McKinnon on the roster, however he had not shown he could be the every down back and is more suited to change of pace and goal line attempts (which are great in a touchdown heavy league scoring system). Murray signed into a situation that from a fantasy perspective appeared to give him a solid bell cow style role and opportunity to log a large number of carries and feature regularly. The presence of McKinnon and the shaky offensive line were reasons for concern coming into the season, however the concept of more consistent usage when compared to last year in Oakland was appealing when thinking of a 2nd or 3rd back to draft in leagues. Then the draft came along.
In the draft the Vikings were able to select Dalvin Cook. An electric running back that could easily be a 3 down back in the right situation and has been compared to Jamaal Charles in terms of ability to score from long range and his vision on cut backs. Not to mention the fact that he caught 79 career passes for 935 yards (an 11.8 yard average) and 2 touchdowns.
The addition of Cook does reduce both of these guys value as Cook should eat into the carries for Murray and with McKinnon possibly stealing goal line carries, this backfield suddenly has a feel to it that it is one you may want to avoid. Unless Murray can separate from Cook in training camp and pre-season Murray should slide down the draft board and Cook, whilst a highly sought after Dynasty asset, will likely not feature until the late rounds as a flyer or possible waiver wire add early in the season.
TE – TBB: OJ Howard vs Cameron Brate.
Last season it looked like Cameron Brate was going to develop into the Jordan Reed type skill-set (he hauled in 57 catches for 660 yards with 8 touchdowns) and be a dominant tight end year in and year out. And that may still be the case! The addition of OJ Howard however complicates things potentially for the dominance of Brate. He will still be heavily featured and will be a reasonable target in fantasy football, however this likely moves him out of potential top tier consideration and makes him potentially a mid-ranked TE this year. It will be interesting to see how the Bucs use these TEs and if they show early that they are looking to run more two TE sets then that would go some way to potentially restoring some of the perceived lost value for Brate.
RB – WAS: Samaje Perine vs Rob Kelley vs Chris Thompson.
The Redskins used a number of RBs in 2016, mainly due to injuries, and as of today they have 6 RBs, all of whom could have a legitimate claim to be the starting RB (with possible exception of Mack Brown, who was dominant in the pre-season last year but got very limited opportunities). Both Thompson and Kelley saw action as the primary RBs for Washington, with Thompson being more of a receiving back (catching 49 passes last year) and Kelley used more as the primary rusher (especially one he took over the starting duties). Coach Jay Gruden hinted that he may be looking for an upgrade at the position, and they may well have got it with highly hyped RB Samaje Perine. For now the depth chart shows Kelley as the starter with Thompson as the back up and Perine 3rd. It will certainly be one to monitor over the next couple of months to see if that changes heading into the season. Had the Redskins not drafted Perine, Kelley's value would have been much higher, the rookie potentially waiting in the wings to take over, reduces that value heading into drafts for your fantasy team and makes the situation look more and more like it will be a RBBC for this year.
RB – KCC: Kareem Hunt vs Spencer Ware
Another interesting running back battle is in Kansas City. Following the release of Jamaal Charles it appeared that the Chiefs would rely on Spencer Ware to handle the load and Chandarick West as the change of pace back and CJ Spiller as depth. However during the draft the Chiefs selected Kareem Hunt and within the fantasy community this immediately created speculation that there could be a shift in the pecking order at the Chiefs. It's very likely that Ware remains the starter, however we think Hunt will prove to be an upgrade on West and will potentially result in the release of either West or Spiller when final cuts are made (we are leaning towards Spiller being shown the door). The presence of Hunt certainly lowers the draft appeal of Ware given the real concern that his role will diminish over the season as Hunt progresses, however we still like Ware as a solid 2nd RB for your team or if you go with the zero RB strategy, then he would prove a serviceable back behind two quality WRs.
QB – CLE: DeShone Kizer vs Cody Kessler vs Brock Osweiler vs Kevin Hogan.
The Cleveland Brown's passed on a QB at the top of the draft and again twice more during the 1st round, however they did draft a prospect in DeShone Kizer. This was after they had traded for Brock Osweiler, in what at the time was speculated to be an acquire and trade scenario, or an acquire and cut situation. He is currently still on the roster for the Browns and will likely compete with Cody Kessler for the starter role and depending upon how Kevin Hogan and Kizer perform in the pre-season it's quite possible that the loser of this position battle between Kessler and Osweiler could be released. In addition the winner of the starting job probably won't have a long leash this season after a poor season last year, and as a result we could see Hogan or more likely Kizer if ready earlier rather than later. This situation in Cleveland is one that we would avoid during draft day, but certainly be keeping an eye on during the early part of the season for possible bye week or spot start potential.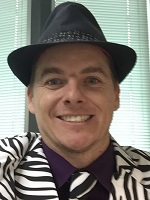 Daniel Brown is a sports fanatic. Growing up in Australia, he followed English Premier League soccer, NFL, NBA and many other sports. Since relocating to the US over 12 years ago, Daniel has been heavily involved in fantasy football including Dynasty Leagues, Re-draft and Daily Fantasy. The NFL Draft and Fantasy Football are his passion and devotion. You can follow Daniel on Twitter @brownsnake76 for sports comments and general musings, or hit him up with your fantasy questions! When not talking, writing or researching fantasy sports, he comes up with t-shirt designs, check out some offerings from www.ironmugdesigns.com