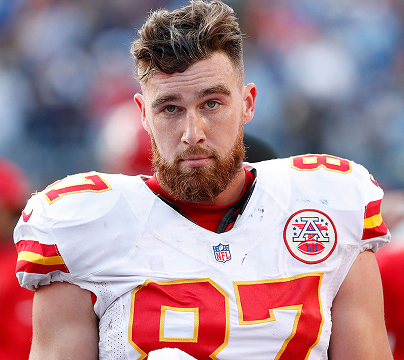 Football Stat Manna is a project that drops statistical nuggets from the world of pro and college football. We find numbers, data, or trends that are odd or surprising, and we drop them randomly throughout the day on Twitter and Facebook.
Here are the five most viewed and shared football stats from Football Stat Manna last week:
5) Paul Perkins (2016 rookie season) -- 122 carries, 18 catches…no TDs
4) Oklahoma RB Samaje Perine had six 200+ yd rushing games in his career, Joe Mixon hit 200+ yds in a game just once.
3) Ameer Abdullah has rushed for over 70 yards in a game once in his NFL career (77 yards career high)
2) Ezekiel Elliott catches per game 2016: 2.1 for Dallas and 2015 at 1.8 for Ohio State
1) Travis Kelce scored 1 TD in his final 10 gms of 2016 (incl. playoffs)
Follow Football Stat Manna: Twitter @FtballStatManna or on Facebook