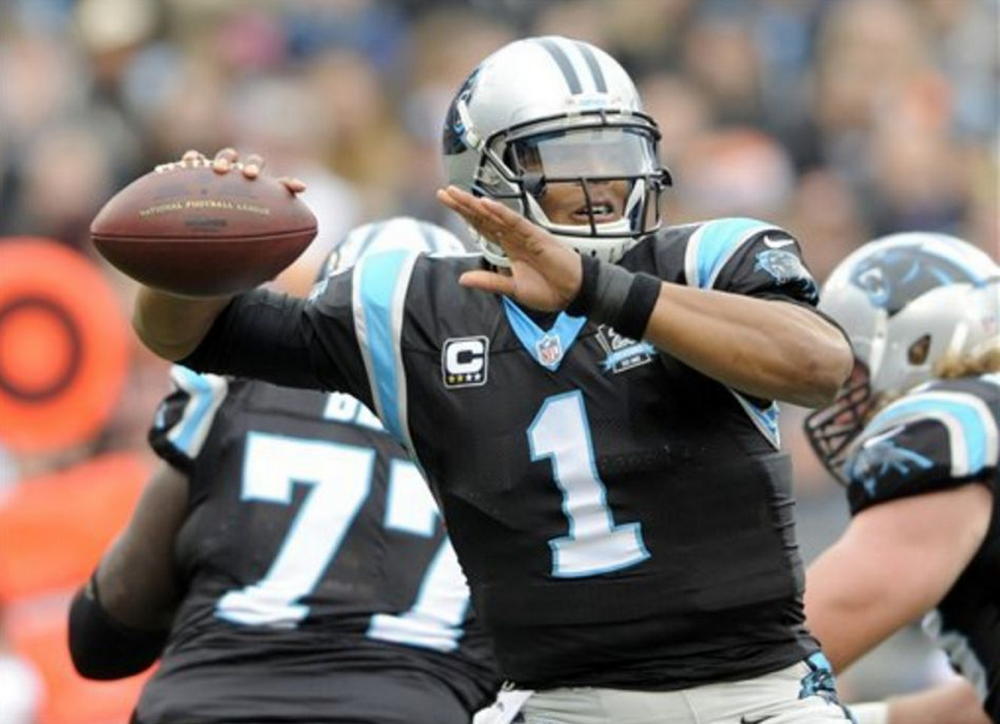 Written by Daniel Brown
04 May 2017
Dynasty team owners don't know how to value some veterans on their roster until after the NFL draft. Will they get needed talent around them to help them improve or will they take a backseat on the depth chart to a rookie?
Stock Going Up:
Josh McCown – QB – NYJ: If you are stuck for a backup quarterback position then McCown or Christian Hackenberg could be good options. In Dynasty leagues you probably won't have a shot at Hackenberg, but McCown should be available and a reasonable option for a plug and play in bye weeks at some point this season (whether he starts early, or possibly comes in to replace Hackenberg during the season).
Ladarius Green – TE – PIT: The Steelers appeared to have some questions at TE going into the draft, and  many expected they would draft a TE. They didn't. As a result Green sees his stock rise as he will not face new competition for playing time, however the big concern with him is his injury history. Still the early drills have seen him participate and as a result he looks like a player who's stock is rising during the offseason.
Allen Robinson – WR – JAX: The Jaguars drafted a punishing RB in Leonard Fournette and he looks set to carry a large workload this season. Add to this the fact that Jacksonville exercised the 5th year option on QB Blake Bortles, thus sending him a vote of confidence, there is a sense of hope that Robinson won't have to do it all in Jacksonville. With a heavier dose of run game, the pressure on Bortles should be reduced, the ability to manage the clock should be increased and therefore the defense can't simply focus on Robinson.
Marcus Mariota – QB – TEN: Mariota has to be happy with the draft strategy of the Titans. They selected one of the premier wide receiver options available in Corey Davis and then also added another weapon in Taywan Taylor in the 3rd round. We love both of these players in Dynasty leagues and think that this combined with a solid run game should yield fantasy gold for Mariota.
Cam Newton – QB – CAR: The Panthers added Christian McCaffrey in round 1 and then Curtis Samuel in Round 2, and an OT with the last pick of round 2 making the first 3 picks help for Newton. The result should be a significant improvement in Newton's results compared to last year given the versatility that McCaffrey provides.
Stock Going Down:
Sammie Coates – WR – PIT: Coates had a good stretch during the middle of last season and became fantasy relevant, and certainly Dynasty relevant in terms of a trade target. Given the uncertainty around Martavis Bryant and Markus Wheaton not progressing as hoped, it looked like Coates had carved out a solid role. Late in the season he disappeared a little as Antonio Brown and Le'veon Bell surged, and over the weekend the Steelers selected a very talented, hard working received from USC in JuJu Smith-Schuster. Add to that Bryant was conditionally reinstated and is expected to attend mini-camp, that means Coates will face stiff competition for a starting role and will need to hold off Smith-Schuster to remain fantasy relevant.
Gary Barnridge – TE – CLE: Barnridge emerged two years ago as a fantasy asset, and with inconsistent play at QB last season he was a little quiet, however it was still a surprise that after drafting a TE in David Njoku, Barnridge was cut by the Browns earlier this week. It will be interesting to see if any teams show interest in Barnridge, but there are some possibilities for him, although most likely as a back up with a few situations where he could compete for a starting position.
Latavius Murray – RB – MIN: Signed this offseason by Minnesota, Murray would have expected to be the bell cow in Minnesota following the release of Adrian Peterson. Minnesota decided to draft the exciting rookie Dalvin Cook and while he is a different back to Murray, the expectation is that he will eat into the opportunities Murray has. It will be an interesting situation to watch early in the year, and Murray might well be a player you can look to trade away if he starts reasonably well.
Mike Glennon – QB – CHI: Similarly to Murray, Glennon was a big free agent signing. Chicago appeared willing to provide him with an opportunity to be a long term starter, and although the guaranteed money was essentially the equivalent of a 1 year deal, this appeared to be a great situation for Glennon and many Dynasty players made a move to acquire Glennon hoping for a strong showing. With the draft-day move to trade up from 3 to 2 to select Mitchell Trubisky, the question now is how long Glennon has. True that if he plays well he will hold the job, but that will not be easy given the state of the roster and the ever present threat of the rookie.
Washington Redskins RBs: With the drafting of Samaje Perine, the Washington RBs, which didn't really establish a pecking order last year, will all be looking over their shoulder at Perine. It is quite likely he takes on a significant role at some point, however we think that all Washington RBs really take a hit to value with the drafting of this guy. This will be a wait and see situation this year for owners of Rob Kelley, Chris Thompson, Mat Jones, Keith Marshall and Mack Brown.